Our part in every solution
28 May 2019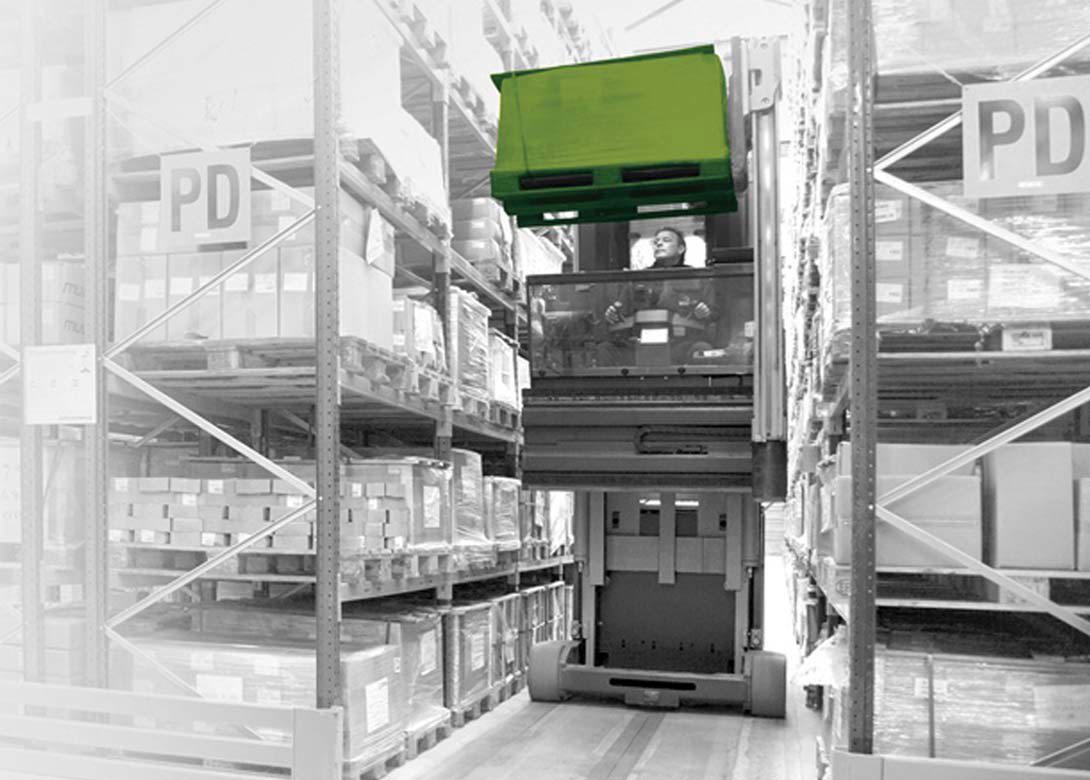 Whether it is delivering a complete package of high-quality fasteners and special components; ensuring the best packaging method; efficiently taking care of logistics; or arranging customers imports; Stafa Group aims to guarantee quality and service.
Previously Stafa had five divisions focusing on its different capabilities – Stafa Trading, Stafa Special Parts, Stafa Direct, Stafa Industry and Stafa Assembly. "We started to notice that it was becoming confusing for customers, as they were unsure who they needed to contact," explains Ivo van Gool, sales director at Stafa. "We therefore decided to simply change to one name – Stafa. We no longer focus on the different divisions, but what the Group can offer to customers as a whole."
Stafa is of course still able to provide its different services and has even added more capabilities since being known as one Group. "A key focus for us is to do whatever the customer requires, we are always looking to add more services," mentions Ivo. "However, we are still focused on our core business, which is supplying the trade market."
The trade market represents 70% of Stafa Group's turnover with the company supporting many long-term customers. "Selling full pallets to trade customers is still a cornerstone of the company," states Ivo. "It is a very competitive market as it is very price driven. Customers want to buy predominately standard products so it is about what added value services you can provide customers that really make the difference."
Stafa can offer private label, automated packaging, container shipments, as well as kitting and project deliveries for end users. "A growing side of our business is the assembly and special parts service, which has been getting more attention from customers over recent years," points out Joep van Gool, finance and operations director. "We can partner with customers in sourcing, assembly, customer-specific packaging and optimum delivery of fasteners and other components (such as sheet metal parts, technical springs, turned and milled parts, etc). So in a way we can offer nearly all (metal) components and services a customer requires."
Joep continues: "As a business we initially started by simply supplying pallets of screws, bolts, nuts and washers. Then, 15 – 20 years ago, it was kitting that proved popular with customers – packing different products in the same bag according to customers' needs, with the most modern machinery in Europe. Now we are sourcing and supplying not only the fasteners but the components that go alongside them – to make the complete solution. Previously the customer might have been using six suppliers for the different parts. Now they have just us as their supplier and we can supply the whole solution."
By doing this, customers can focus on their core business and Stafa takes care of the rest of the process. "This area is growing for us as customers appreciate the extra service and we are seeing a lot of demand in the market," explains Joep. "It is about understanding the needs of the customers and how you as a business can answer them."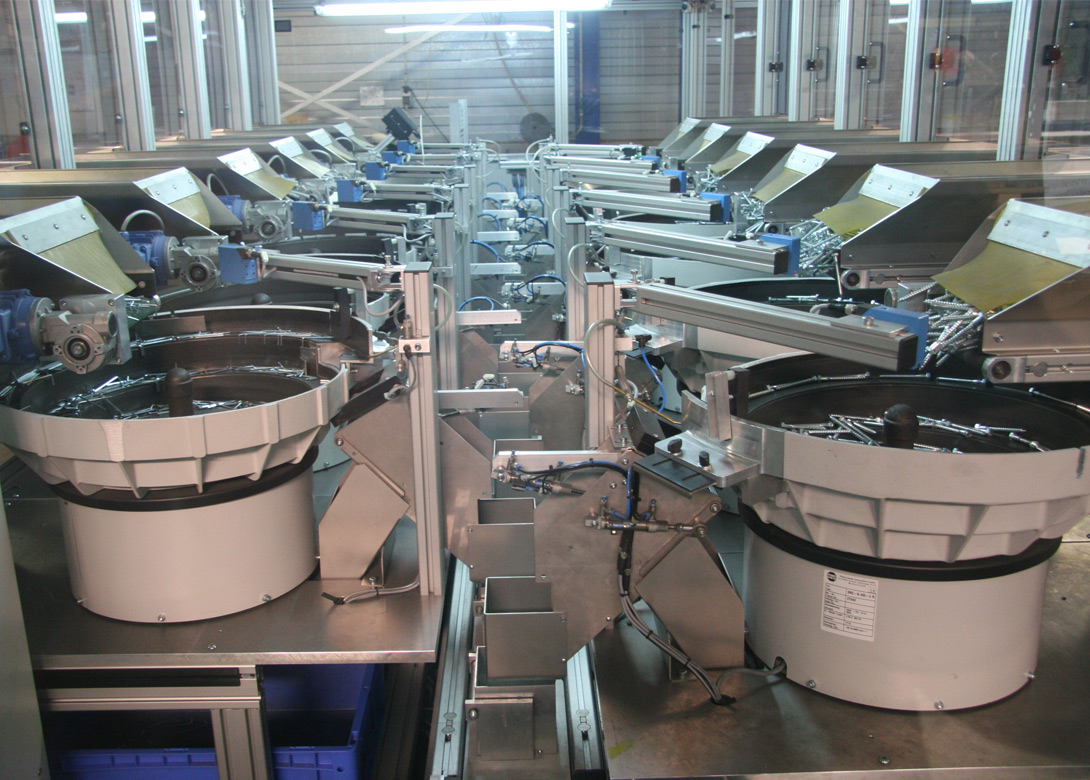 A key tool that has helped Stafa grows its business is its web shop, with the company one of the first to introduce such a platform. "I remember when we started our web shop some years ago and customers were very happy, as it added a new service to our capabilities," mentions Ivo. "However, most companies now have a web shop, so it is no longer a unique service. Now customers want to know how the web shop is working; is it better than other versions; what can they do on it. If your web shop doesn't have new or beneficial features the customers might go elsewhere. You need to adapt all the time to the needs of the customers, which are constantly changing. That is why we are introducing a completely new web shop, which will be launched towards the end of the year or the beginning of 2020."
Whilst it is important to have a web shop, Ivo is clear it is still a 'people' business and whilst some customers want to do everything online, there are still a lot that want the personal contact. "If you are really going to help a customer you need to have a close relationship with them so you can understand their needs," explains Ivo. "A web shop is great for customers that want to look and compare prices and order quickly. However, because there is no interaction they are not going to benefit from the knowledge within our business to help them optimise their solution."
Ivo adds: "We have decades of fastener industry experience within Stafa. We know the products, the standards and the markets. By interacting with our customers, we can build the relationship, look at their processes, and use our knowledge to suggest alternatives that might be a more cost-effective and efficient solution. As a business it is about finding out the hidden needs that help you be successful and it is only by having the relationship with the customer that you can understand these needs and try and offer an answer."
"Sometimes you find knowledge can be lost in the company and the products almost just become a number. At Stafa we are committed to ensuring we keep the knowledge within the business so we can help the customer in the best way and we want to share our knowledge to help give the best advice to the customer."
In addition to keeping the knowledge within the business, Stafa is also committed to keeping the same high-level of quality for its products. "As a business you decide on what products you sell; you decide on the coatings you want to provide; and you decide on what services you want to offer your customer," states Pim van Leeuwen, commercial director at Stafa. "We always demand and deliver the highest quality for every part of the business. Now and again this might lead to us losing an order, but quality is more important than winning an order at a set price. There comes a point when you have to tell people that if we are too expensive, and the only option is to lower quality, then we do not want the business. Otherwise it undermines our commitment to quality and to service and we are not willing to reduce this to just win an order."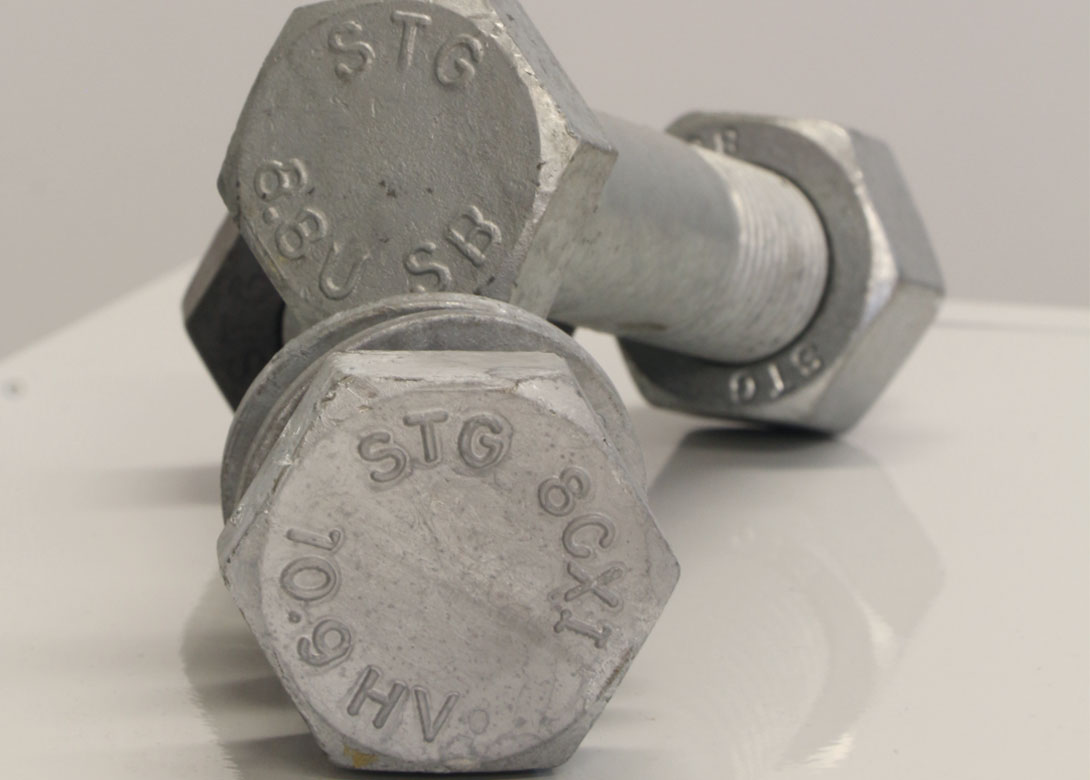 "For our new range of HV bolts according to EN14399 we also did not compromise on quality. In fact, the products are produced according to the highest quality level and made from the finest steel available. A hot dip galvanised coating and additional MoS2 lubrication means the product can be used in any application. What's more, this product can compete on quality with all established European manufacturers," Pim states.
Stafa's approach to quality and services has seen it continue to grow over recent years to a point where its warehouse and offices are reaching capacity. "As a business we are always looking forward, which is why we are investigating opportunities for expansion or a possible move," mentions Pim. "We would prefer to stay in the current location and expand, as we have been here since 1981, but there is not much space available left. Of course, this will be a big project so we will take our time and make sure we look at all the options available before making a decision."
Another aspect Stafa will have to considerate regarding any future development is the inclusion of automation. "As part of the business we already have automated packaging machines for customers, both part and full – so we are aware of the benefits automation can offer in regard to optimisation and efficiency," points out Joep. "Therefore, automation will of course be top of our list regarding any future expansion – especially when it comes to warehouse/logistics and the options regarding robotisation. However, we first need to decide on what type of expansion before we can decide on what we want to use regarding automation."
New technologies the company is already working on, and looking to introduce by the end of the year, include a new ERP system, a new Warehouse Management System, and HRM software, which will link the entire business. "We are very excited about the new systems and we have been trialling them for several months and sorting out any bugs – they need to be working perfectly," says Joep. "Industry 4.0 is a big buzz word in the market, and there is a lot of excitement about it, but we do not want to rush into introducing the systems. We have a lot of data and it is about how we best handle and utilise the data. By introducing the system when it is completely ready, we can optimise our processes and make the work for every department more efficient. You need to look at your requirements not just now but in 10 – 15 years and what will help us to continue to grow and provide a better service to our customers." Even though Stafa now has over 130+ employees it is still the same family business with the same values that has enabled it to be successful. "People expect more and more, and as a business it is up to us to see what else we can do to meet the markets demands. Our philosophy from the very beginning has been to look at the value we can bring to customers and we will continue to do this whilst investing in optimisation and efficiency. We have established ourselves within Europe and we are looking to grow in markets such as Germany and France, which is why we have expanded our native speakers in these countries. We have the machinery, the people, and the knowledge, so we can take extra care of the customer base and meet their individual needs," explains Ivo.