Nord-Lock Group
06 February 2020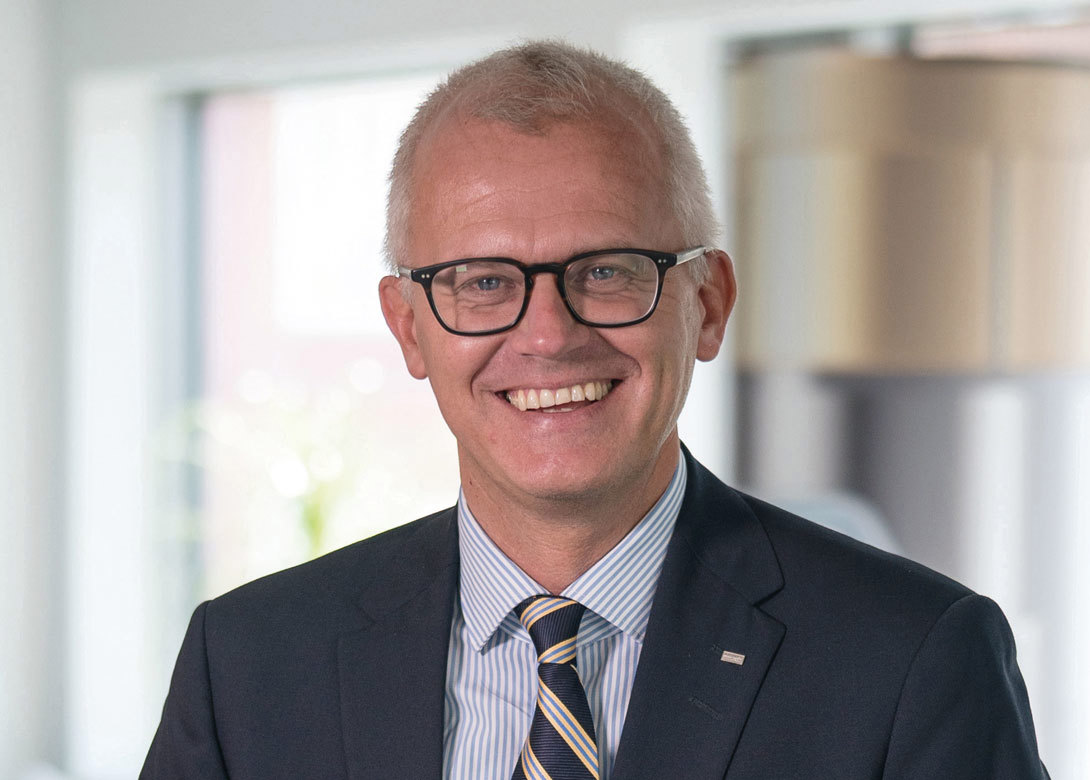 A review and preview of the global fastener market

Named after the Roman god who is often depicted as having two faces – due to its ability to look to the future and to the past – the Janus Perspective is a unique feature that includes a wide cross section of global fastener business leaders, who have all contributed their retrospective of 2019 and thoughts on prospects and challenges for 2020.
Fredrik Meuller, CEO
2019 has been yet another positive and successful year for Nord-Lock Group, not only in terms of profitability and growth but also by introducing new products and innovations to the market. Of course, we are not immune to economic cycles, but we are well positioned to turn a downturn challenge into an opportunity.
With a very broad exposure towards many different industries, as well as many different geographies, we don't stand and fall with one particular segment or one particular customer. That minimises our risk exposure quite a lot. Just like others, we can also see some early signs of a slowdown in the economy but we typically do not find ourselves as affected as many other companies – particularly those who have heavy automotive exposure, and we're thankful for that.
During 2019 we had the possibility to further invest in our business, largely due to our owners Investment AB Latour taking a very long-term view of the fastener and fixing industry, and on the Nord-Lock Group itself as an investment. They have been with us for many years and they continue to reinvest a relatively sizeable portion of the profit back into the company.
We are of course growing very rapidly and we're no longer a small company, turning over €150 million in 2019. This makes structure and processes even more crucial in order to be ready for the next phase, which is the aim to become a €200 million company within the next three years (organic growth). I'm convinced we haven't even scratched the surface yet of the opportunities we have in front of us for organic growth. Of course, Nord-Lock Group was the first in this industry and continues to be the market leader, constantly raising the bar above our competition. A lot of the growth is around creating awareness about our solutions, our unique expertise and the values we bring to our customers and their investments.
As 2020 progresses, I think we will see more industry consolidation. In addition to a softening of the curve, uncertainty is quite substantial due to many things such as trade wars, increased protectionism, BREXIT, etc. This is affecting everyone and is causing visibility to be quite low. I do not personally expect the downturn to be too long or deep – there are no signs of any crisis such as the 2008/09 scenarios.
For us, it's actually a good point in time to consolidate the investments we've made during 2018/19 such as in people and infrastructure – everything from systems to processes. We are currently upgrading and expanding three of our sites, including our main site for wedge-locking washers in the northern part of Sweden, to futureproof the production for years to come. It's a fantastic opportunity to create a better, safer and more sustainable work environment for our employees, but also to provide much more value added to our customers in the form of even better features of our washers. We're also expanding our factory for Expander System®, and last but not least we're building a brand new factory for our Superbolt™ tensioners in Pittsburgh in the USA.
In 2019 we also launched an exciting concept within tensioning called Superbolt Load-Sensing Tensioner (LST). This gives our customers the opportunity to monitor their preload in real time, from a remote location through sensors. Data can also be collected wirelessly. It creates tremendous value for someone for example running an offshore wind park to be able to schedule maintenance and log in to see issues. You can save a lot of time and ensure safety, and that's what we're all about. We have a lot of interest in that concept now. It fits very well with the Superbolt Tool that we launched early 2019/late 2018 which is also a patented technology, where you can tighten bolts simultaneously with the same torque.
Looking ahead, we've been focusing on three strategic priorities since I joined and in a way we're now ticking the first box. Firstly, there's efficiency – to allow ourselves to grow by creating a better structure that's more efficient and more effective and linked to that, to keep investing in systems, processes and R&D. The second pillar is growth – primarily organic growth because we have so many opportunities out there to pursue, but in a clever way. Yes we're looking at mergers and acquisitions but on a highly selective basis that will complement the existing offering we already have. Last but not least, the third pillar is innovation, which again is going to be the long-term key success factor to be able to serve more customers and more markets with bolting innovations.