New CEO to steer fresh era of innovation
10 August 2018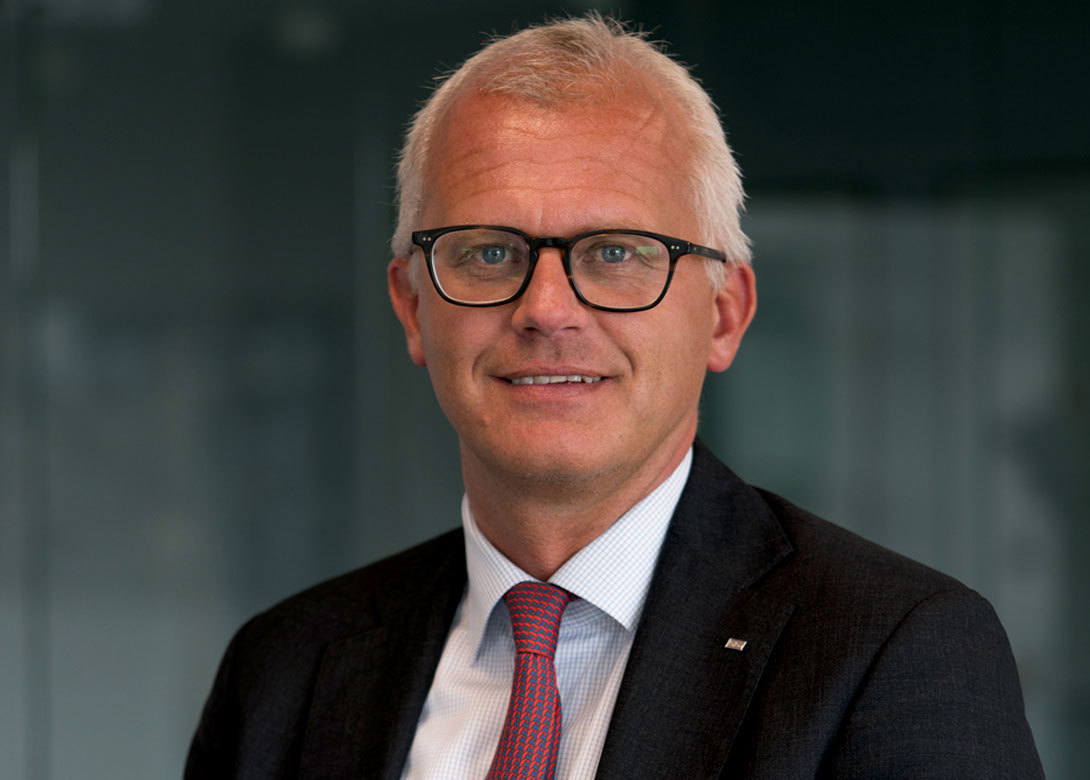 Nord-Lock Group has announced the appointment of Fredrik Meuller as CEO, as of 1st June 2018, with the aim to build on the double-digit growth achieved by his predecessor Ola Ringdahl – all the while continuing to uphold the Group's core values of protecting lives and customer investments.
Nord-Lock Group has made a name for itself delivering high-quality products and engineering expertise to major companies spanning a host of industries all over the world. But far from believing that the Group has reached its peak, new CEO Fredrik Meuller sees an abundance of opportunities to expand the Group and become even more innovative.
"I'm very pleased to have joined Nord-Lock Group," says Meuller. "It's a market leader and pioneer within secure bolting solutions and has achieved tremendous growth and profitability over the past few years. The Group is now entering a very exciting phase in its development and there are many attractive opportunities to further accelerate its growth."
Nord-Lock Group is comprised of four distinct brands: Nord-Lock wedge-locking technology, Superbolt multi-jackbolt tensioning, Boltight hydraulic bolt tensioning, and Expander System pivot pin technology. Wholly owned by Investment AB Latour, the Group has evolved from the first brand Nord-Lock, which began operations in 1982, to its latest acquisition, Expander System.
Bringing a wealth of industrial experience
As a veteran of the industrial sector, Meuller brings the knowledge and faculty necessary to advance Nord-Lock Group to the next level. He spent 16 years in various functions at the engineered polymer giant, Trelleborg Group, the last six of which he spent as business area president for Trelleborg Offshore & Construction. There, he was a driving force in the globalisation of the business area and the development of customer offerings.
Reflecting on his experiences within global business, Meuller recognises an important dynamic for the Group's growth potential. "Nord-Lock Group is in an exciting evolutionary phase, and I very much like the entrepreneurial spirit that already exists within the company."
This entrepreneurial spirit is what triggered the rapid growth of Nord-Lock Group and transformed it from being the small Swedish originator and manufacturer of wedge-locking washers to a technological leader providing multiple innovative bolt securing solutions, as well as personalised engineering services to a global client base.
Finding solutions to challenges
Meuller does not only view this as an invigorating time for Nord-Lock Group but also for the bolt securing sector as a whole, which he says plays an impressive role within many industries. "You don't always realise all the applications that bolt securing systems contribute to in your daily life, but it's amazing when you really start to think about it," says Mueller. "I think it's very exciting that despite perhaps being small in size, these innovative bolting solutions are really key for all the applications in which they are used."
However, Nord-Lock Group's new CEO also views numerous challenges on the horizon including people opting for products that put the lives of workers and the public at risk. "Saving lives and saving valuable assets, that's what it's all about," explains Mueller. "I think the industry as a whole must make a stronger effort to inform people so they're most likely to change their work habits and select smarter and safer products for their applications."
Celebrating high-quality products and services
Under Meuller, Nord-Lock Group will continue to produce high-quality products and services that not only meet the strict standards of external testing and certification bodies but also of its clients. "We should continue to be confident about the quality of the products and services that we deliver to our customers," mentions Mueller. "Our products undergo vigorous laboratory testing, which helps us stand apart in the marketplace. But in my opinion, there's a bigger reason to focus on quality – saving people's lives and the important investments of our customers and partners. I think that's a fantastic mission to have for any company and I think that's something all our employees should be very proud of."
Paving the way for the Group
Nord-Lock Group's commitment to high-quality, reliability and safety is what Meuller believes has created the perfect environment for accelerated growth. "The Group has been on an exciting journey, which will definitely continue, whether it's expanding our geographic reach, delivering high-quality products, increasing efficiency, or acquiring knowledge to continuously innovate in our product development."
As part of Nord-Lock Group's focus on growth in major markets, Meuller wants to increase support for customers and partners at a local level. This entails opening new sales offices around the world and building teams of knowledgeable sales engineers and product experts, such as the recent expansions in Germany, India and South America. The move will significantly boost product availability and provide enhanced delivery services for customers.
Nord-Lock Group also continues to transform its production processes through digitisation. This will increase service support for customised solutions through innovative design and application development. With customer needs a priority, the Group will further invest in smart digital tools that boost efficiency, such as 'Torquelator by Nord-Lock®'.
One thing that will remain the same is the need for safe bolted joints across all applications and industries. Despite the boundless possibilities, Meuller is adamant that the Group never becomes complacent and continues working hard to raise the bar within the bolting industry. "We see the bolting industry and our customers' needs and challenges constantly evolving. We need to continuously improve our efficiency and productivity as well as to innovate – we need to stay light on our feet and move fast."