Morgans partners with UNIFIX
13 November 2017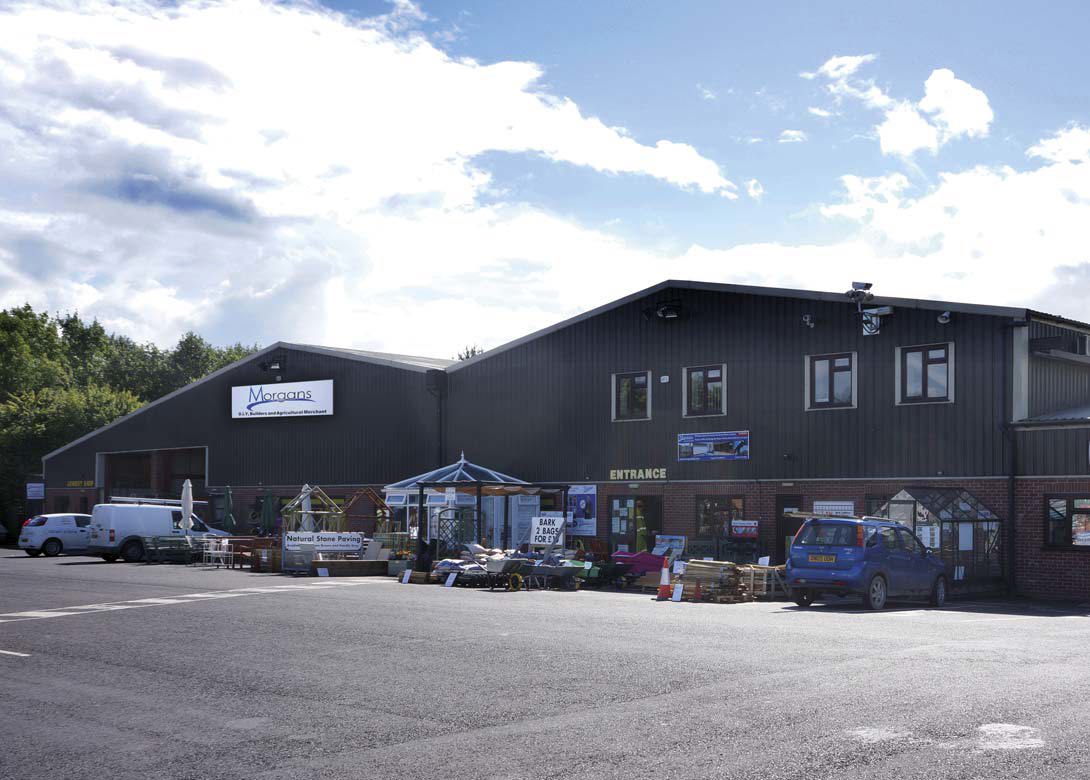 UK-based Morgans Builders Merchants recently agreed a partnership with UNIFIX to adopt its new Trade bag range across not only its head office in Oswestry, but across all five of its UK branches. Here Editor Will Lowry speaks to Owner Martin Cap about the benefits of becoming a UNIFIX supplier.
Morgans Builders Merchants has been established for over 60 years – providing building, agricultural and DIY supplies. What made you decide to stock the UNIFIX brand?
"The focus of Morgans has always been and always will be on customer service. Over the years our motto has become 'a family business you can trust'. We pride ourselves on our interaction with our customers and as a result we have customers that have been with us for decades. Also, all new customers are made to feel like they've been working with us for years. As such, we've developed brand loyalty and strength, which has taken the business forward.
We actually stocked the UNIFIX brand years ago but for one reason or another it dwindled. However, recently I picked up the phone to Tony Williams, sales director at Owlett-Jaton – who I've known for over 30 years, and we had some productive discussions. 
We were already using a reputable company as our supplier, but we were really impressed with the UNIFIX products and loved the recently introduced Trade, Retail and Ironmongery bag ranges – with the possibility for the different bags to be linked together and displayed in a variety of different layouts. As a result, all our branches in Aberystwyth, Deeside, Newtown, Oswestry, and Ruthin, have been fully kitted out with the brand. We are pleased to be doing business again with UNIFIX and the service so far has been very efficient."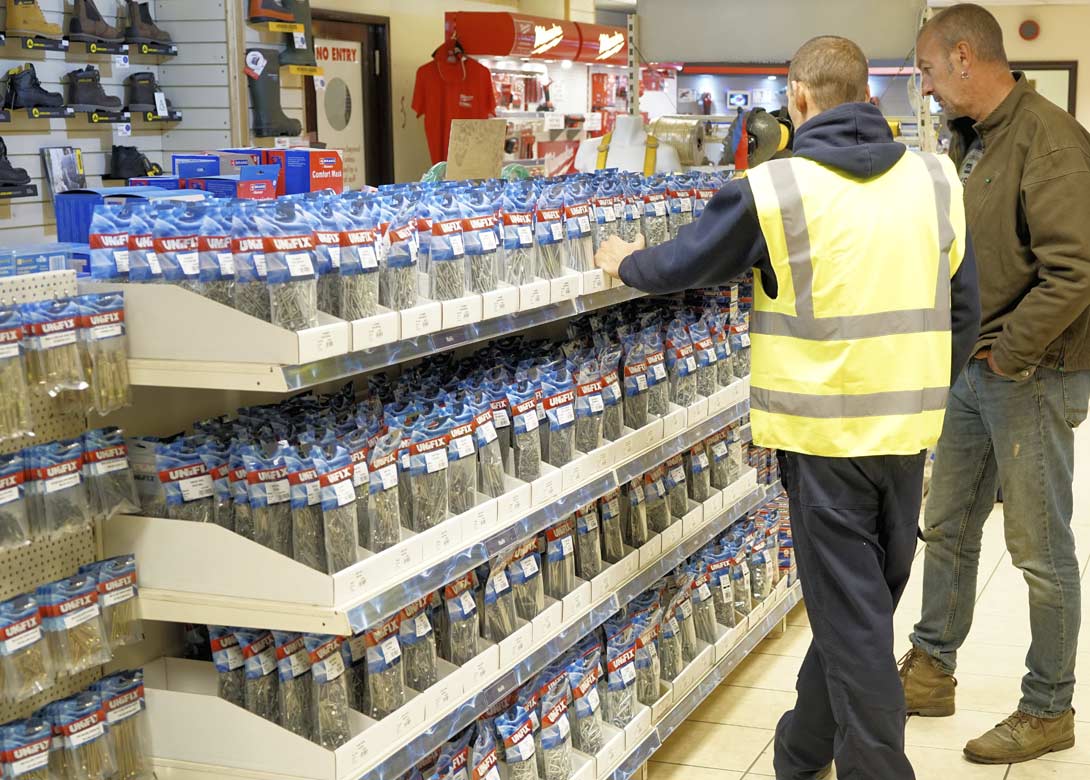 How was the transition to the UNIFIX range? What products are you currently stocking?
"It happened in a flash to be honest. The decisions were made between myself and Tony and shortly afterwards the team was liaising with us about dates to rebrand and kit out the branches. UNIFIX offered an easy and efficient stock cleansing option and even helped with the transition to the new brand. Each branch took a couple of days and we were kept abreast of progress the whole way through. It has been a very smooth transition and headache-free. 
We have always prided ourselves on our product knowledge base and invest a lot in staff training to ensure they know everything about the products we supply. Through the UNIFIX range we have expanded our assortment and we now have a complete range of screws, nails and bolts in store – with access to a wide selection of products from stock."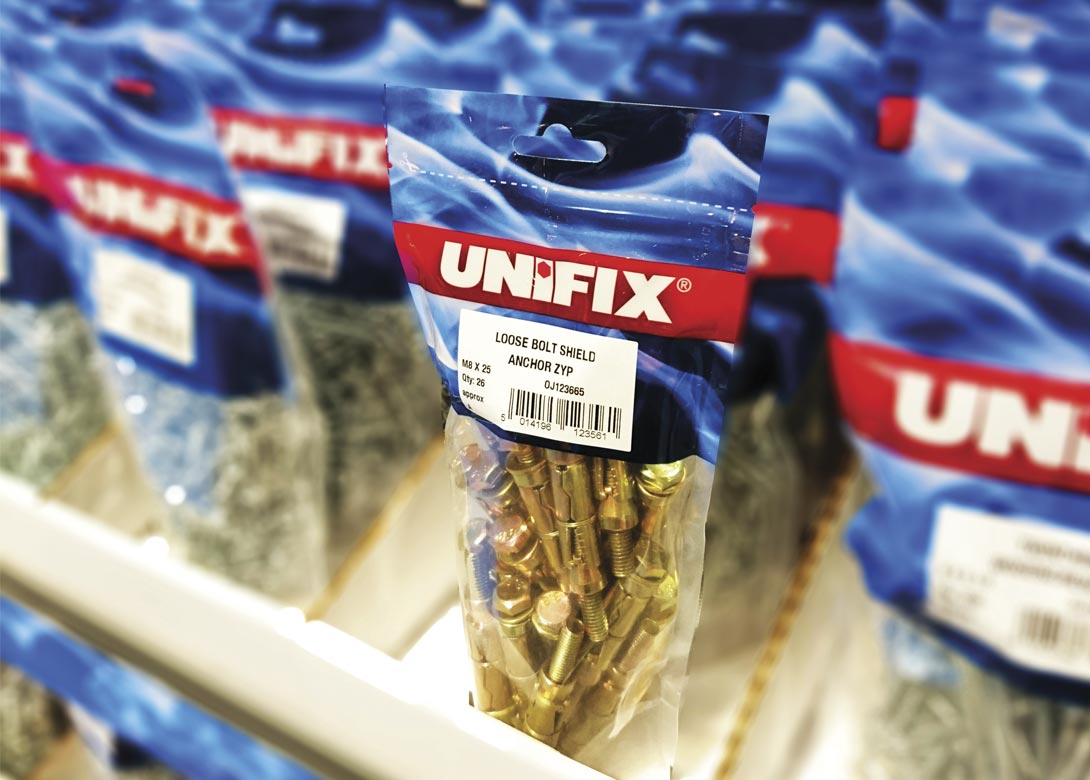 What benefits have you seen since moving to the UNIFIX range? What do you make of the new packaging?
"In essence, UNIFIX offers us a 'one stop shop' with a guaranteed continuity of stock as well as a next day delivery, which is great customer service for us that we can in turn pass on to our customers. The entire UNIFIX branded range gives us a bigger and better product selection than ever before, enabling us to provide our customers with all the products they need.
The new UNIFIX bags and merchandising displays have certainly made a big impact. The uniformity of the different merchandising units and bags looks great and the first thing you see is the products and then the UNIFIX logo, which makes it quick and easy for the customers to find the products they need. 
Builders and joiners are no longer requiring 25kg boxes as they are deemed wasteful. 1kg re-sealable bags are what they want, which is why we are so happy with our partnership with UNIFIX."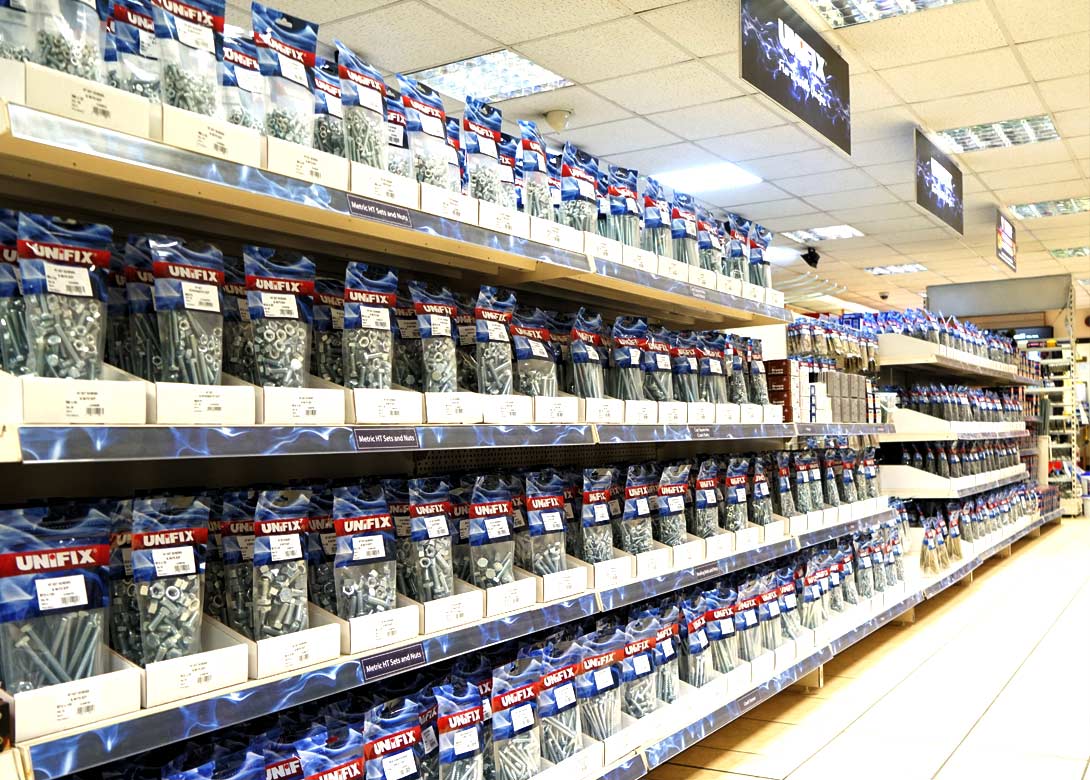 What are Morgans Builders Merchants' plans for the future?

"As a business, we are always reviewing our locations. The Oswestry head office branch has moved three times to cater for growth and maximise on footfall. The Newtown branch is relocating in the next year to larger premises too, whilst we see large developments at Aberystwyth, so it is an exciting time for us. By implementing the new UNIFIX bag range we have the flexibility to use different formats and configurations for the merchandisers, which means we can quickly reorganise and adapt the layout as and when necessary. 
We like to think our customers know they can trust us and that we care about what we offer as a service and stand for. There seems to be a sense of positive change coming in the market with more people spending, we just need consumer confidence to grow now. With BREXIT coming, it would be impossible to comment going forward but we are feeling positive for the future. Partnering with UNIFIX will help us to continue to grow over the next few years.
Finally, the key to our development, and core in what we do, has been offering good quality stock at the right prices to the market, which we can guarantee with UNIFIX."