Masters in Fasteners
26 November 2021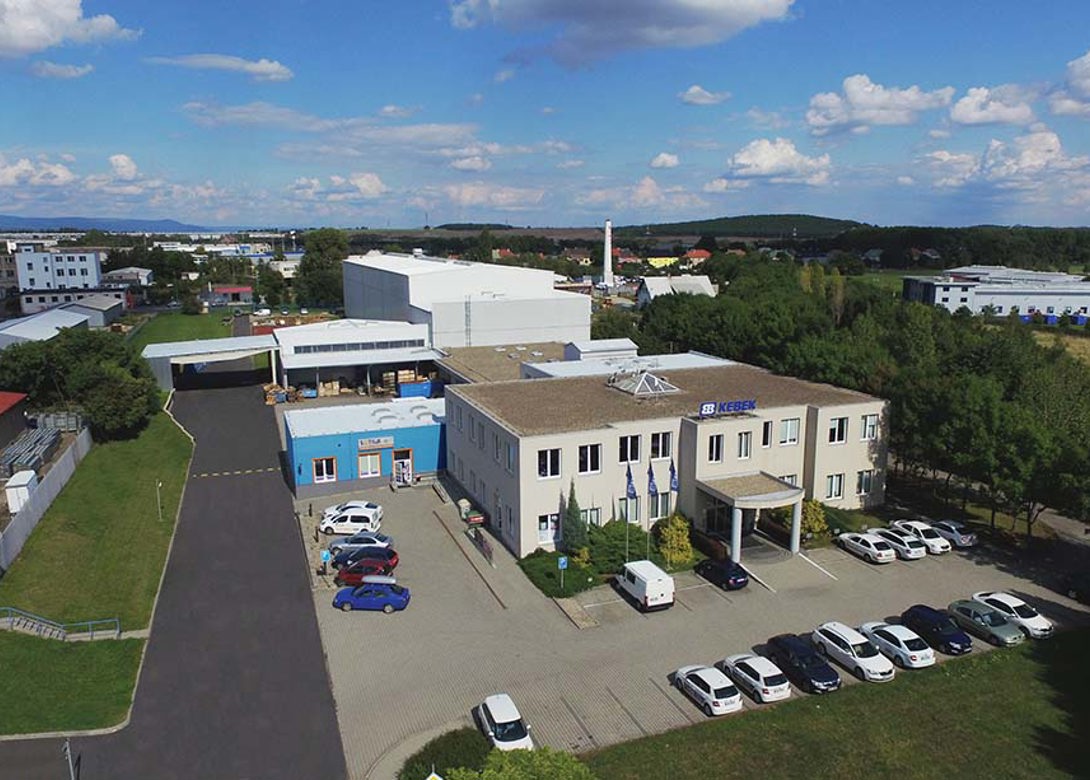 At the beginning of October Fabory Group announced that it has reached an agreement to acquire KEBEK Group from founder and current director, Dalibor Bek. Here we take a more in-depth look at the acquisition and how the strong strategic fit, and common high performance mentality of both organisations, will enable the Fabory-KEBEK combination to provide a stronger and more relevant proposition to its customers.
Through the acquisition of KEBEK, Fabory is looking to create a leading fastener platform in the central and eastern european region – providing a deep and wide range of specialist fasteners, differentiating supply chain solutions, as well as quality and engineering capabilities.
Francisco Terol, CEO at Fabory, comments: "Fabory is highly impressed by KEBEK, with the width and depth of its product assortment, its strong commercial performance and value added services. We are therefore extremely excited and proud to welcome the KEBEK Group to the Fabory family. This marks an important step in our 'Masters-in-Fasteners' strategy and reinforces our leadership position in our core countries. We continue to make strong progress on our overall transformation and are looking forward to continuing this journey together with the KEBEK team."
A family-owned fastener specialist headquartered in Chomutov, in the north-west of the Czech Republic, KEBEK was founded in 1992 and has operations in the Czech Republic, Slovakia and Hungary. The company's successful initial distribution activities of air conditioning and ventilation components quickly expanded to the distribution of fasteners, which is KEBEK's core activity today – offering a wide and broad assortment of specialised fasteners in combination with value added services, including in-house production capabilities and automated kitting facilities. This creates a strong value proposition to a customer base of over 8,000 customers, including several large key accounts in, amongst others, the healthcare, energy and construction markets. 
Dalibor Bek, current director at KEBEK Group, comments: "We are excited about our future as part of Fabory Group. The company and its management team have shown they have the required expertise and winning mentality to establish a leading platform in the strong and quickly growing central and eastern European markets. We are convinced that joining forces will open up many new opportunities in several countries and market segments."
As a leading specialist supplier of fasteners and related products in the Benelux, with a pan-European presence, Fabory provides a broad assortment of high-quality and application critical fasteners to over 60,000 customers throughout Europe. Its client base ranks from blue chip to small and medium enterprises across various end markets, including machine building, electrical appliances, automotive and construction. 
Fabory combines a deep technical knowledge with smart integrated supply chain solutions – providing its customers with reliable and safe fastener solutions.
Masters-in-Fasteners
The famous tag line used for many years by the Fabory company, is being revitalised. Its recent acquisition emphasises the ambition and the new strategic direction that has been set-out since the change of ownership in July 2020, by Torqx Investment Capital. As an independent business, Fabory is clearly redefining its focus again on fastening solutions and starting to reclaim its former position as one of the leading enterprises in Europe in this field. After one year, the transformation from a more industrial generalist distributor in MRO and fastener products, into a 'specialist' in fastening solutions is starting to get the right momentum. Despite the turbulent market situation and the many challenges linked to that, Fabory has made significant investment in new value added capabilities. These are crucial to serve a highly demanding OEM and larger MRO customer group. 
"We are proud that in a short period of time we have been able to launch three innovative logistical solutions: Our new RFID-BINs, the Weight-Scale Digital Bin and our Pick-to-light Stock management system. These new logistical solutions, next to our already and proven 'optical eye' system, provides us the opportunity to tailor our logistical service to the local needs of the users. As each customer has different demands, even within one customer location, you need to tailor the right solution to serve the local needs of the operators at the production line or in their warehouse system. The fact that we can now offer the combination of these innovative logistical solutions, together with the more traditional merchandising services, is highly valued by our customers."
Expansion of distribution centre
Fabory has also decided to further expand its central warehouse in Tilburg, the Netherlands. The existing building site dates back to the mid 1970s and requires significant investments to improve and optimise the logistical flow. The new distribution hall will also provide Fabory with the opportunity to install the latest technology and infrastructure to implement state of the art logistical solutions. 
From its Tilburg operation, Fabory serves over 30 countries around the world and a rapidly growing number of customers. The company expect the new distribution hall to be ready in Quarter 4 of 2023. This site expansion and the recent new build emphasises the strategic ambition of the Fabory Group and the strong momentum that the organisation is experiencing.  


www.faborygroup.com