Marcopol – a European producer and distributor of fasteners and fixings
30 May 2019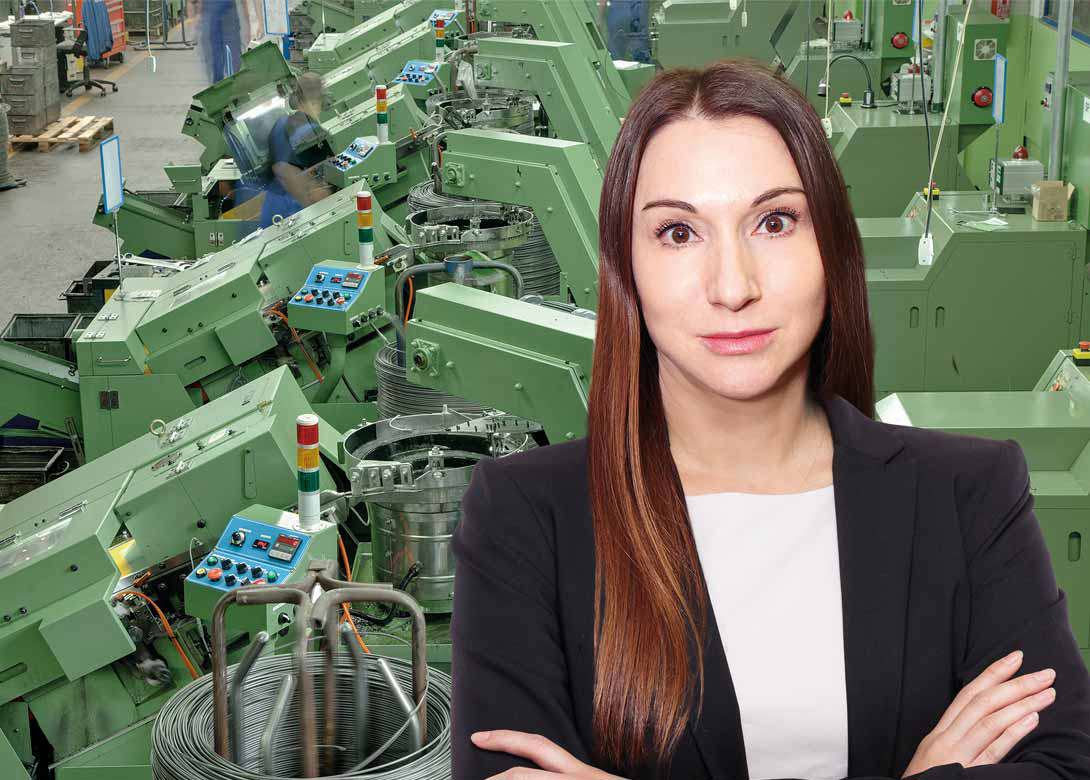 Here Anastazja Janus, export and foreign markets business development director at Marcopol, looks at the building blocks that have enabled the polish company to become a leading manufacturer and distributor of fasteners and fixings over the last 34 years.
One of the key development trends that has enabled Marcopol to become the company it is today, is its ability to customise products alongside the production of standard products.
"It's all about producing high-quality, custom-made fasteners and fixings, which are becoming increasingly expected by customers," explains Anastazja. "In addition to having our own production facilities and experienced personnel, focusing on personalised service requires the implementation of cutting edge logistics processes that enable us to efficiently manage the entire order delivery process."

Complete process
Marcopol has two state of the art factories in northern Poland, as well as its own heat treatment plant and tooling department. "Not only can we produce fasteners and fixings quickly (including specialised orders) but we can also customise packaging in accordance with our customers' needs. We also provide packaging services as part of what we offer, such as ready to use sets of fittings packed in bags or boxes." mentions Anastazja. "A very wide range of standard products are available in stock and this ensures short delivery times. It really is a perfect solution for companies that do not want to waste their time packaging goods themselves. We make this process considerably quicker and more profitable."
"We've been providing both standard and specialised projects for such markets as furniture, construction, window and door joinery, electro-technical, electro-mechanical, household appliances, sports equipment, and others, for many years now and the number of industries using our products is constantly growing," Anastazja continues.
"With advanced quality control processes, we ensure the high reliability of our products. We strive to constantly improve quality standards by investing in our own laboratory. Our newest acquisition, which is used for product testing, is a state of the art tensile testing machine. It provides high accuracy and repeatability of measurements, which in turn allows us to guarantee high-quality products."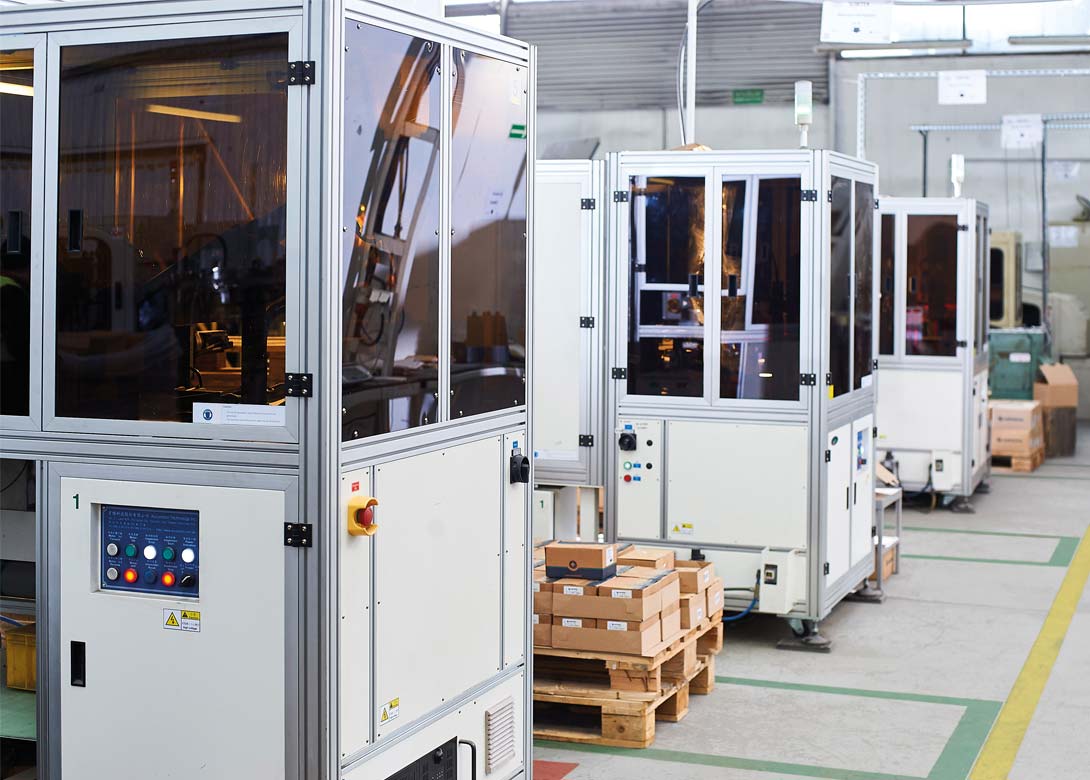 Marcopol's production capabilities
Marcopol's production processes combine many years of experience with innovative technologies – resulting in the company being able to produce a wide range of components including:
Metric bolts and screws from M2.5 up to M8 and a maximum length of 220mm in accordance with ISO/PN/EN/DIN or specific client documentation.
Screws for thermoplastic materials, self-tapping screws, wood screws, and chipboard screws, from a diameter of 2.2mm up to 8mm and a maximum length of 220mm.
Self-tapping and thread forming bolts and screws from M3 up to M10 and up to a maximum length of 150mm.
Self-drilling screws from a diameter of 2.9mm up to a diameter of 6.3mm and a maximum length of 150mm. Upon special request from M3 up to M5 and a maximum length of 150mm.
These products are available with a variety of head types (slotted, combination sets, hexagonal and specialist sockets as per customer request) and in materials such as carbon steel (class 4.8/5.8/8.8/10.9 and carburising), as well as stainless steel A2 (AISI 304) and A4 (AISI 316). Marcopol's products also undergo various heat treatments (hardening, tempering, case hardening) and the company is also able to provide a range of coatings including white, yellow, black, nickel and others – in accordance with the customer's technical requirements, as well as RoHS certification.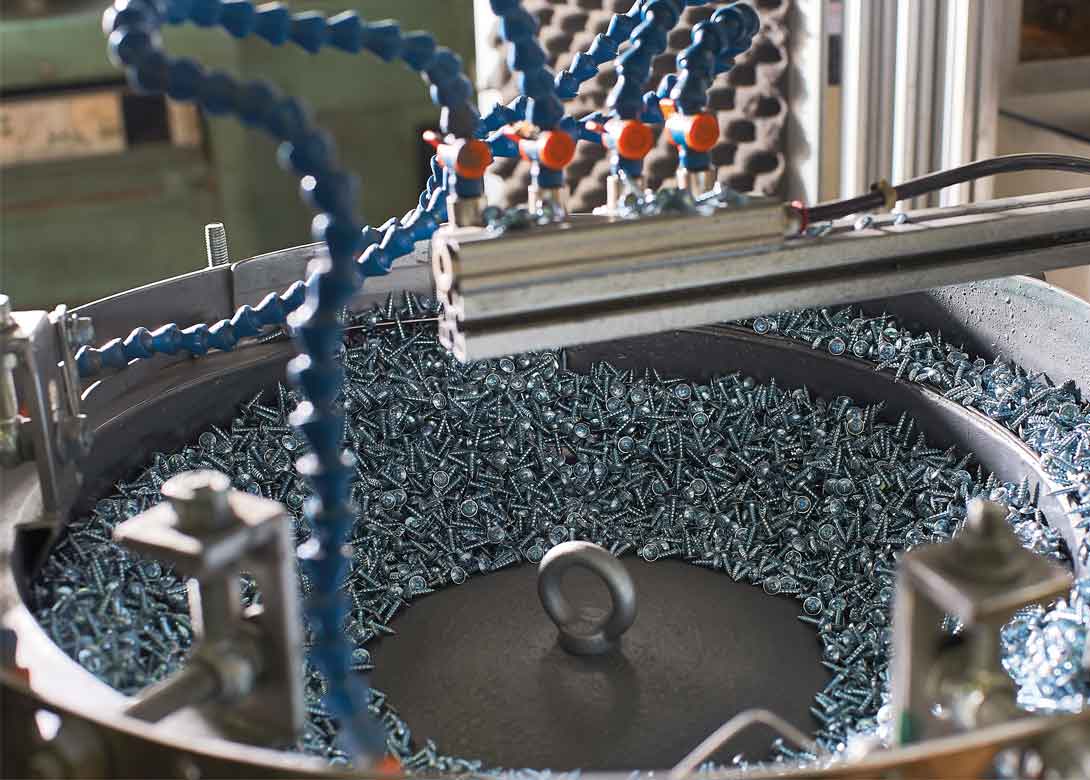 Quick order delivery
Marcopol is able to successfully combine this high volume production with short run production as per individual customer requests, and at the same time distribute a whole host of standard products. "The range we have on offer includes over 30,000 items and a total storage space of 12,000m2, housing some 31,000 pallets," points out Anastazja. "We can deliver orders quickly thanks to our own production facilities and thereby maintain high-levels of inventory. We differentiate ourselves by ensuring full stock availability for immediate deliveries. All of the above would be difficult to achieve without a proper level of computerisation. That is why our company continues to invest in advanced solutions, especially those that improve our logistics standards."
"We are currently implementing a new logistics management system – Qguar WMS Pro (Warehouse Management System Pro). WMS supports all of our warehouse processes, from the acceptance of goods through to their storage and release, which helps us increase traceability. Qguar makes use of the newest IT and logistics solutions and will allow us to shorten our delivery times considerably."
Anastazja concludes: "To find out more information about our customised fasteners and to discover our wide range of standard products visit our website where you will be able to see the full capabilities of Marcopol."