Italy - European fastener market insight
15 July 2019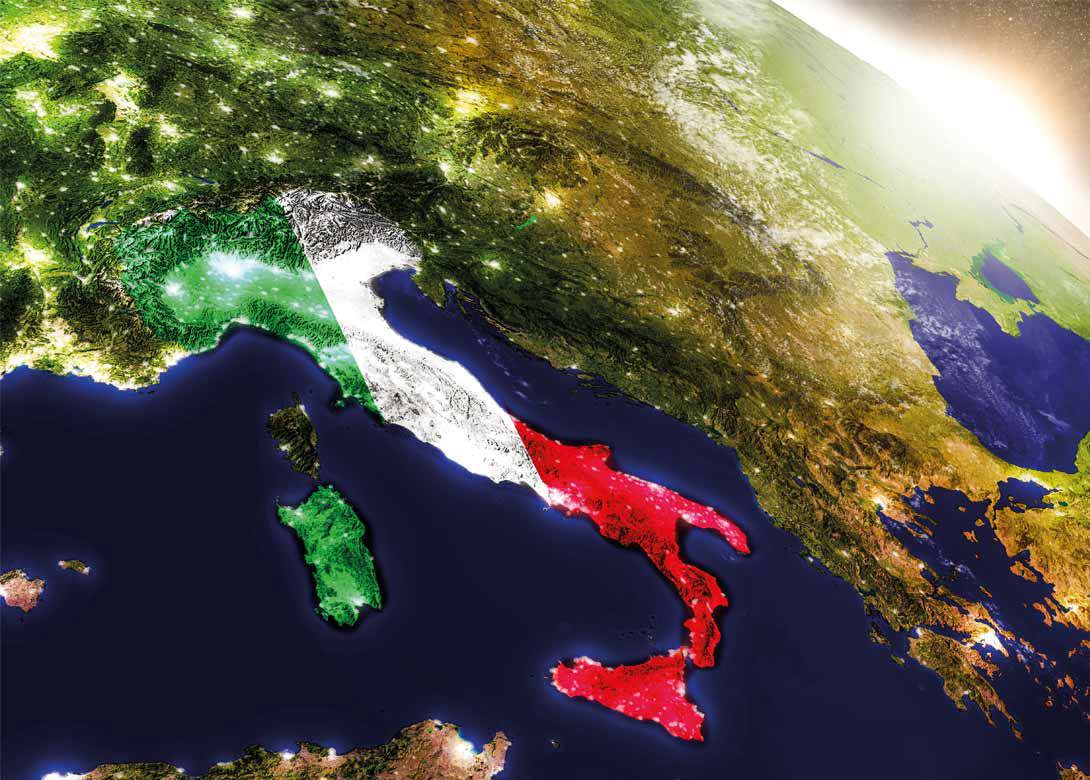 With so many political, economic, and industry, factors currently influencing the fastener market we decided to invite leading fastener businesses, from all European countries, for an insight into the prospects and challenges of their domestic markets.

We asked them to consider not just economic and financial issues but also technology drivers for the fastener industry and to identify priorities for the future. We are really grateful for the time and thought generously invested in assembling a unique perspective of the European fastener landscape.

For space reasons we have edited some contributions but have been careful to retain the core of each contributor's insight. Of course, there will be other, and perhaps divergent, viewpoints. Yours may well be one and we would be very happy to hear it for a future issue: editor@fastenerandfixing.com

Meanwhile, we hope you find this anthology as fascinating as we have.
SACMA Group
The Italian market has always represented the core business of SACMA Group. We are very proud of our territory, which is commonly defined as the 'European Fastener Valley'. Since our foundation in 1939, we have accompanied our customers through evolutionary processes that have marked their history – making us the first supplier for large enterprises, as well as smaller producers.
We can generally state that the last few years have been characterised by a strong propensity to internationalise Italian companies. This raising tendency has been subject to a strong impact after the 2009 crisis, and companies are facing it through different strategies.
Large enterprises have pursued this goal through mergers or acquisition of other companies, and through the construction of new production units in markets considered critical (such as the USA, China and Brazil).
On the other hand, small and medium-sized enterprises have acted mainly through organisational changes that have progressively provided them with a new marketing and sales structure – so they are equipped with all the necessary skills to deal with foreign markets.
We must also underline, especially for small and medium-sized enterprises, the huge impact of the Industry 4.0 legislation. The beneficial tax incentives on the purchase of machinery have allowed many companies to equip themselves with the latest technologies available on the market, together with production and management resources that will certainly have, in the future, a positive impact on their competitiveness.
Despite the clear limits of the Italian manufacturing sector (high-level of taxation, excessive bureaucratisation, non-flexibility of the labour market), we can affirm the Italian fastener industry presents an enormous growth potential, and it has great chances to successfully satisfy the market demand of the coming years.
In this complex and competitive environment, SACMA Group must deal with two important challenges:
Supply machines equipped with the latest data transmission/storage technologies, to guarantee an efficient remote assistance. Ensuring to the customer our reliability, a value that has always characterised our products (all the machines we produce are standard Industry 4.0 ready).
Guarantee to our customers an efficient technical assistance service and immediate intervention, as well as the prompt availability of spare parts in every corner of the world. Today SACMA Group presents a central warehouse with more than 4,000 pallets and 100,000 codes, together with local warehouses with the presence of specialised technicians in the USA, Germany, Brazil, China, Poland and India.
In recent years, we have made huge investments to equip ourselves with the best production technologies and to increase our presence in new markets (in 2019 there will be the inauguration of the new branch in Wuxi, China).
Gratified by the excellent results, we will continue on this path because our customers must be sure they can count on a solid ally to face the challenges of the future: SACMA Group.