Investing in European production
17 May 2023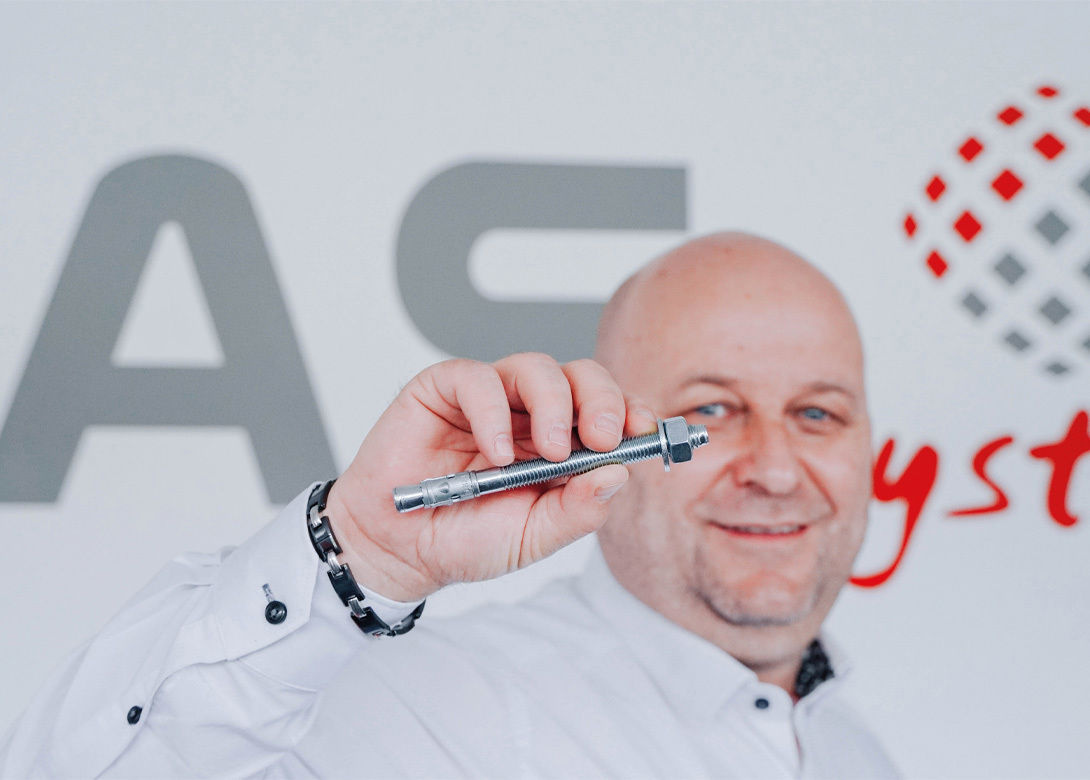 In the last three years Slovenian-based AS system, a wholesaler of screws and manufacturer of anchors, has invested significantly in its production capabilities – in order to offer its customers an even wider range of products.
Celebrating it 30th anniversary in 2023, AS system d.o.o originally started as a wholesale distributor of bolting and fastening technology. Then, in 2013, the company added the manufacturing of customised steel anchors and non-standard bolts to its portfolio. "AS system is a company with many years of experience in the field of bolting and fastening technology," explains Aleš Seidl, director at AS system. "Whilst our main activity is the comprehensive and quality supply of screws to the wholesale and retail trade, we have also developed so we can now manufacture a variety of bolted goods for industry."
AS system has a warehouse covering 4,600m2 – with space for over 2,500 pallets. This enables the company to stock over 17,000 different items, with modern warehouse technology enabling it to supply customers around the world in just a few days.
In addition to the wholesale side of the business, AS system has also looked to develop and grow its manufacturing competences. "Through our production site we are able to produce a wide range of steel anchors, inserts, impact bolts and customer specific bolts," highlights Aleš. "We have been successful in steadily growing our customer base and have invested €5.4 million over the last three years to further expand our production capabilities."
AS system's production investments include further machinery for the production of cold forged anchors, an automatic assembly and packaging line for steel anchors, machinery for its bolt production lines, as well as additional plastic injection moulding machines. "These investments allow us to further develop our company and give us more flexibility within our factory, which in turn enables us to offer our customers a wider range of products, shorter delivery times, as well as competitive prices," adds Aleš.
He continues: "The manufacturing aspect of our business has been key in our overall growth, as it has enabled us to attract larger customers and work on bigger orders. Thanks to the investments, we now have fully optimised lines that will enable us to fulfil large volumes for bolted products. Our goal is to qualitatively satisfy the needs of our customers and successfully continue with the production of the ASfix brand – thus guaranteeing quality fastenings and complete satisfaction for our users."
He concludes: "In cooperation with our business partners, we will strive for continuous improvements, including the expansion of the range – guaranteeing the best quality products and ensuring we remain successful in the future." 
www.as-system.si