INOX-VITI® – an automotive partner
09 April 2019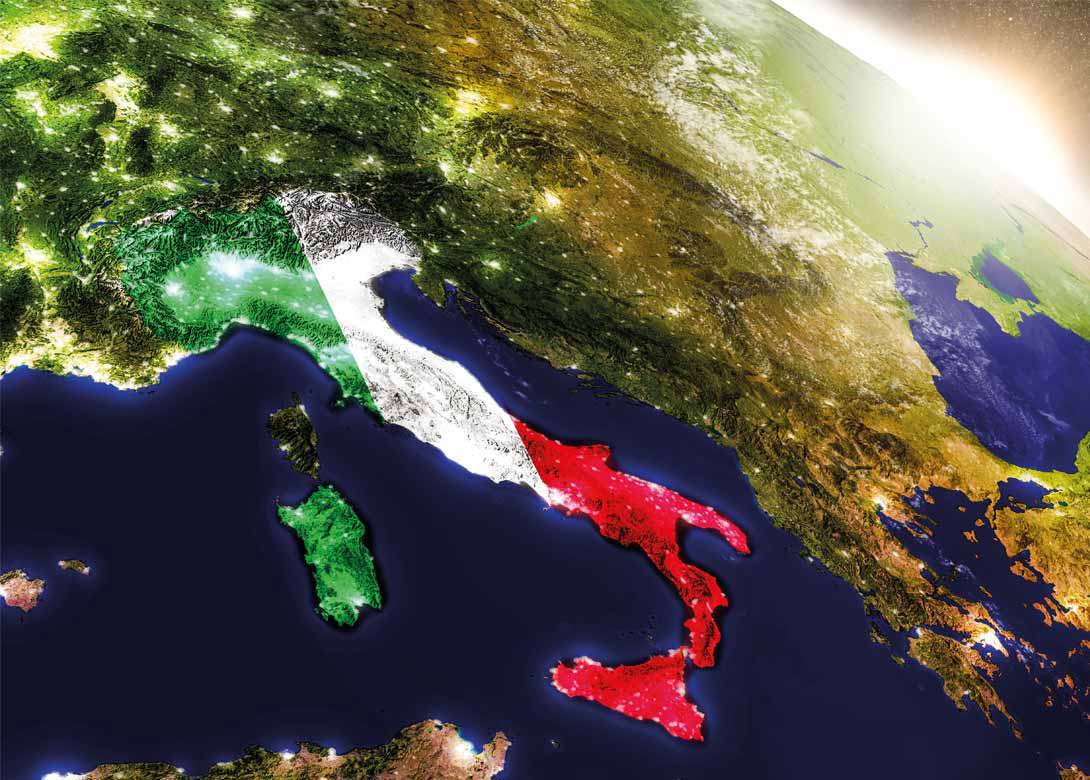 Thanks to its technical knowledge and experience of cold forming, INOX-VITI® is able to provide a quality range of special bolts and components in a wide variety of specialist materials.
Established in 1964 by Enrico and Bruno Cattinori, INOX‑VITI® initially started as a small warehouse producing stainless steel screws and bolts in Grumello del Monte (Bergamo). The family-owned Italian company has steadily developed its experience and expertise so that it can now deliver a comprehensive service of technical and commercial support throughout the entire production process – supplying quality products on short lead times.
INOX-VITI has developed a particular competence in producing a selection of screws and bolts, especially special threaded fasteners. All of which it is able to provide as a high-quality product range that is available in a variety of materials, including stainless steel, steel for use in high temperature environments, alloys with high corrosion resistance properties, as well as special alloys such as AISI 316Ti, 1.4571, duplex (1.4462 and 1.4362), 1.4435 (AISI 316 LM), 1.4529, 1,4539 and 1.4980.
"As a business we have built a reputation within the market as an experienced supplier of special items in a variety of stainless steel markets," explains Ivana Cattinori, human resource manager at INOX‑VITI. "We have done this thanks to our ability to produce a wide range of products – enabling us to establish long-lasting partnerships with key companies across Europe."
The company's production unit, equipped with high precision machines, permits the creation of a wide range of standard and special products – produced quickly and efficiently with comparable lead teams. INOX-VITI is able to produce screws up to a maximum length of 200mm; bolts and studs from M3 – M24; and threaded rods and bars up to M30, with a length of 5m.
In addition to its special products and machines, the company also has professional staff that are trained and qualified to offer customers solutions that utilise advanced techniques and information – making INOX-VITI a reliable partner.
"We can provide customers with a wide range of specialist materials for all their product needs, and our excellent customer service department and distribution performance ensures we deliver a first-class service," mentions Ivana. "At INOX-VITI we have always paid great attention to new technologies and have also equipped ourselves with an efficient laboratory – including equipment for both chemical analysis of raw materials and for the controlled inspection of finished products."
"Over the last 50 years we have gained a great knowledge in fixing systems, materials and production processes," explains Enrica Cattinori, engineer at INOX-VITI. "Thanks to the technical competence we have achieved, we can follow the customer right from the start of the project - providing them with a targeted support to choose the most suitable product for the specific requests."
Enrica continues: "We believe that the best solution is found in sharing the functional needs of the project together, which allows us to optimise production costs and meet quality standards. That is why we have invested heavily on an integrated production model aimed at continuous improvement; the introduction of important changes in production processes; eliminating waste and losses; as well as involving all employees in continuous improvement. We are also applying for new certifications that will enable us to gain further business."
This is underlined by INOX-VITI recently achieving the IATF 16949 certification for the automotive sector and EN 15048-1 for structural bolts. "We are very proud to have received these certifications as it underlines our commitment to the highest quality in every part of our business," concludes Ivana. "Our wealth of experience of more than 50 years; our accredited performance; and our production capabilities; enable us to reach new and exciting goals. We will continue to focus on new business opportunities, including niche markets, and look to succeed in cold stamping even more new materials."