In memory of Robert H. Lench
10 June 2020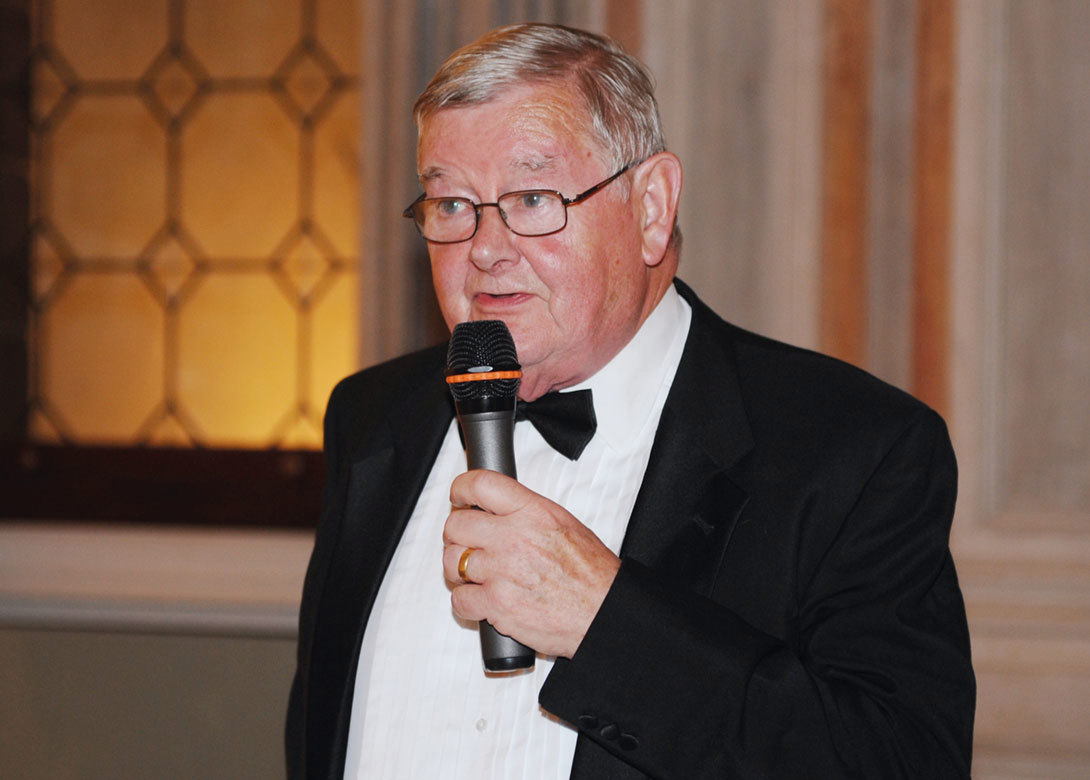 A personal tribute from Marco Guerritore, editor-in-chief of Italian Fasteners Magazine, on the death of Robert H. Lench who passed away on 22nd January 2020 at the age of 89 years.
When I received the tragic news, I could not believe it for a moment and then a deep and sincere sense of pain swept over me. Robert H. Lench left us on 22nd January 2020 at the age of 89 years due to a sudden worsening of his illness. For some time now, perhaps because of his state of health, Robert had withdrawn from the daily operations of the European Industrial Fasteners Institute (EIFI) but had maintained a certain connection with an organisation that had long been one of his key reasons for living.
Robert belonged to a family with a long tradition in the English fastener industry and ran his family business Thomas William Lench Ltd, based in Warley, West Midlands, until he was forced to close it due to changes and uncertainties in the market.
His in-depth knowledge of the fastener industry enabled him to skilfully hold the position of EIFI president, leading it out of the impasse in which he found it when he took on the role. Robert spared no physical and economic effort to promote operational contacts with the organisations representing fastener manufacturers in the USA, Japan and Taiwan, to name the main ones. He also worked hard to expand and strengthen EIFI by including new national fastener associations in Europe, such as those in Spain and Poland. Under his presidency, EIFI set-up the structure that still characterises it today.
He always paid particular attention to relations with the European institutions and first and foremost with the EU Commission, as well as other important offices, where he had the opportunity to promote and successfully manage important initiatives.
Robert Lench was an affable, likeable man and an excellent speaker who knew how to express himself very well in both personal and business meetings. He had the gift of knowing how to manage and resolve the tensions that can inevitably arise in the context of an international association. He had to rely on his diplomatic sense on numerous occasions in order to resolve unavoidable disputes within EIFI caused by commercial competitiveness.
His natural cordiality and kindness did not mean that he was submissive, on the contrary, Robert was strong willed and decisive. I remember that we were at an annual EIFI meeting. The discussions were over and all of us in attendance were heading to the business lunch room when I saw Robert in pain from a sciatic nerve issue, hunched over his walking stick. I approached him with the clear intention of helping him. Robert sensed what I was about to propose. He looked at me sideways and with a strong gesture of his hand, almost indignantly, pushed me away, clearly making it understood that he did not need and did not want any kind of help. This was Robert H. Lench.
An important piece of the history of EIFI, and the European Fasteners industry, disappears with his passing.
Robert H. Lench's funeral was held on 7th February 2020 at St. Cassian's Church in Chaddesley Corbett in Worcestershire.