GESIPA UK celebrates 50 years
27 May 2021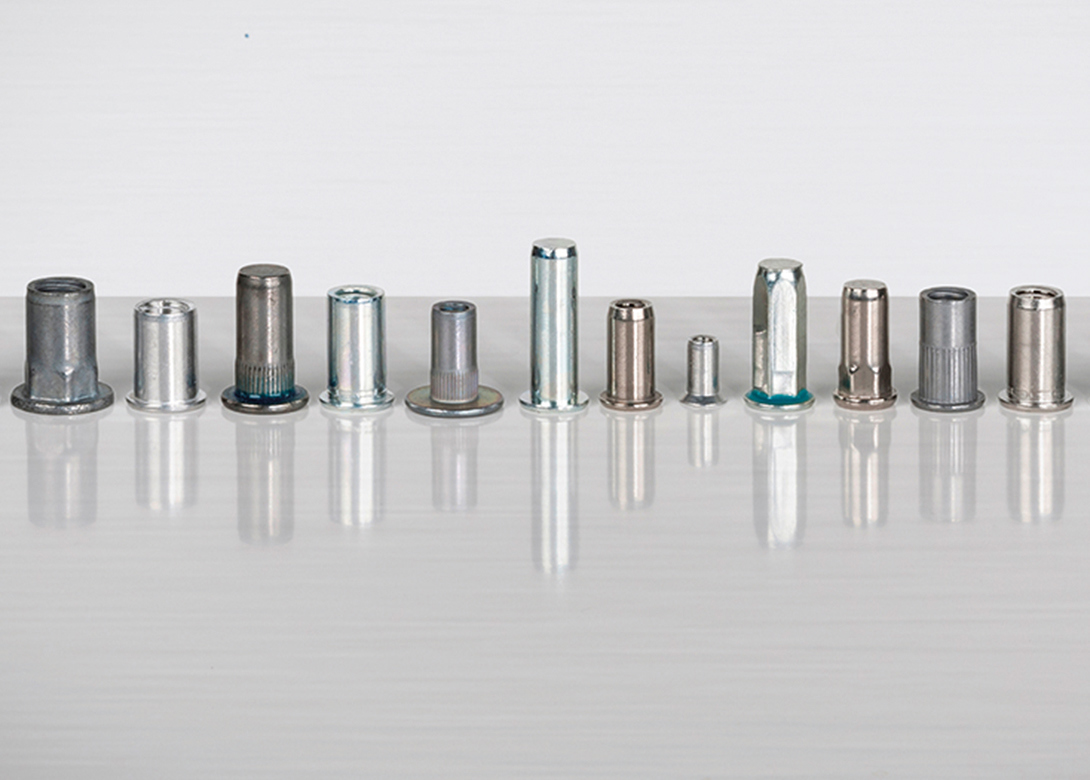 On 4th March 1971, Dr Hans Georg Biermann – founder of GESIPA – bought a small UK-based company from West Yorkshire that at the time was known as Rivetcraft Ltd. Fifty years later and GESIPA UK has become a leading threaded fastener manufacturer within the UK.
Initially making its business by assembling and selling hand riveting tools, GESIPA UK started to evolve and began making rivets after buying its first piece of rivet-making machinery in 1981. The demand for GESIPA's rivets soared to such an extent that in 1989 the company added another 1,500m2 to house all the machinery, raw materials and finished stock. In 1994, the first of the rivet nut heading and tapping machines arrived, which led to more growth and another two further warehouse extensions. This was the start of the journey of which has now seen the UK site become the centre of excellence for threaded fasteners within the GESIPA Group.
With advanced machinery, quality control systems, and the ability to create bespoke fastening solutions quickly and cost effectively, GESIPA UK continues to secure its reputation within various industries as a preferred manufacturer of blind fastening solutions. GESIPA offers the complete fastening package – fasteners, tools, process control and automation. The company's technical teams are also able to work directly with customers – enabling them to understand customers' wants and needs for new and innovative products and helping GESIPA to fulfil customers' demands. 
GESIPA UK also has its own demonstration centre to enable it to showcase the wide variety of tools
available. This includes battery powered hand tools in its Bird Series – including AccuBird® and PowerBird® – as well as its popular Taurus® series of pneumatic hydraulic blind rivet setting tools. There are also robotic riveting systems on display, such as the GAV range of automatic riveting machines.
Having the demonstration centre enables GESIPA UK to show customers the range of tools it is able to supply and customers can get 'hands on' experience of using the tools and see how the automated systems will benefit their operation.
Innovation and new products are also a key development area for GESIPA with the company looking internally at the trends of the market and introducing solutions. For instance, the recent introduction of the new blind rivet nut lightweight, which GESIPA states is the next evolutionary step within blind riveting technology. This blind rivet nut focuses and supports the trends of all industry sectors – meeting the demands for weight reduction and saving of resources, whilst still maintaining the mechanical properties.
By manufacturing in the UK over the last 50 years, GESIPA has been able to support customers with the design of new products and ensure excellent customer support with quick responses. This is thanks to GESIPA's employees who are highly skilled and ensure customers can be supported throughout the process.  GESIPA is able to offer technical advice direct to all customers and is constantly improving the way it is able to communicate to new and existing customers.
Despite not being the ideal circumstances due to the coronavirus pandemic, GESIPA UK has decided to not let it dampen the 50th celebrations. The Group is planning to virtually celebrate with all GESIPA branches over the world via a video conference meeting and plans to further celebrate with all staff when restrictions allow.