Flexibility in nail production
16 October 2018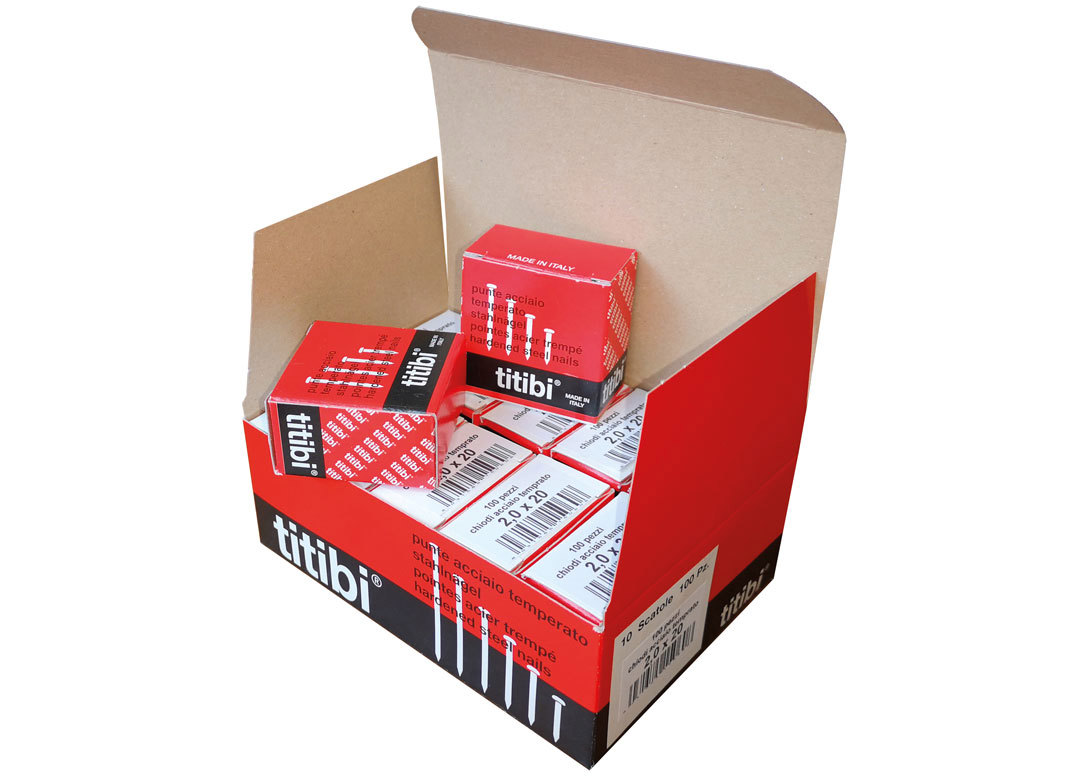 Founded in the early 1970s under the name Trafilerie Chioderie Torre de Busi S.A.S, it was only in January 2018 that this fourth generation family company changed its name to the brand it is recognised for – titibi® snc.
Initially focused on the production of common nails in iron, the company quickly changes it production to focus exclusively on hardened steel nails. During its many years of activity, titibi® has always invested a lot in new technologies, trying to get the most from its production phases and the experience gained from generation after generation.
To date, the company is able to produce hardened steel nails of the highest quality, reaching hardness of up to 57 HRC – 58 HRC. Ensuring at the same time the highest safety standards – all products are able to bend more than 90° without breaking, which is very difficult to achieve with these levels of hardness.
In addition to this top of the range quality, customers can also enjoy the high production flexibility of titibi, with the company able to meet multiple requests for customising products or creating special nails to drawing. This flexibility is due to the fact that titibi's machines have been designed and manufactured or modified internally.
In addition to its vast hardened steel nails range, titibi has also introduced a range of concrete gas nailers, with dedicated special nails.
"We are already very active in foreign markets for these products and we also expect a strong development on the national territory in the future," explains Morandini Ermanno, general manager at titibi. "These nailers are intended to revolutionise the classic fixing system with nails, making the work much easier and quicker."
Morandini continues: "The main challenges we face every day is to maintain, as well as improve, our quality rate. The quality and flexibility of production is one of our key strong points and enables us to differentiate ourselves from competitors, which is why we are always looking at how we can innovate to stay competitive. We will also continue to invest in research and new technologies to provide increasingly perfect and high performing products – satisfying customers' requests."