Excellence in quality control
01 October 2020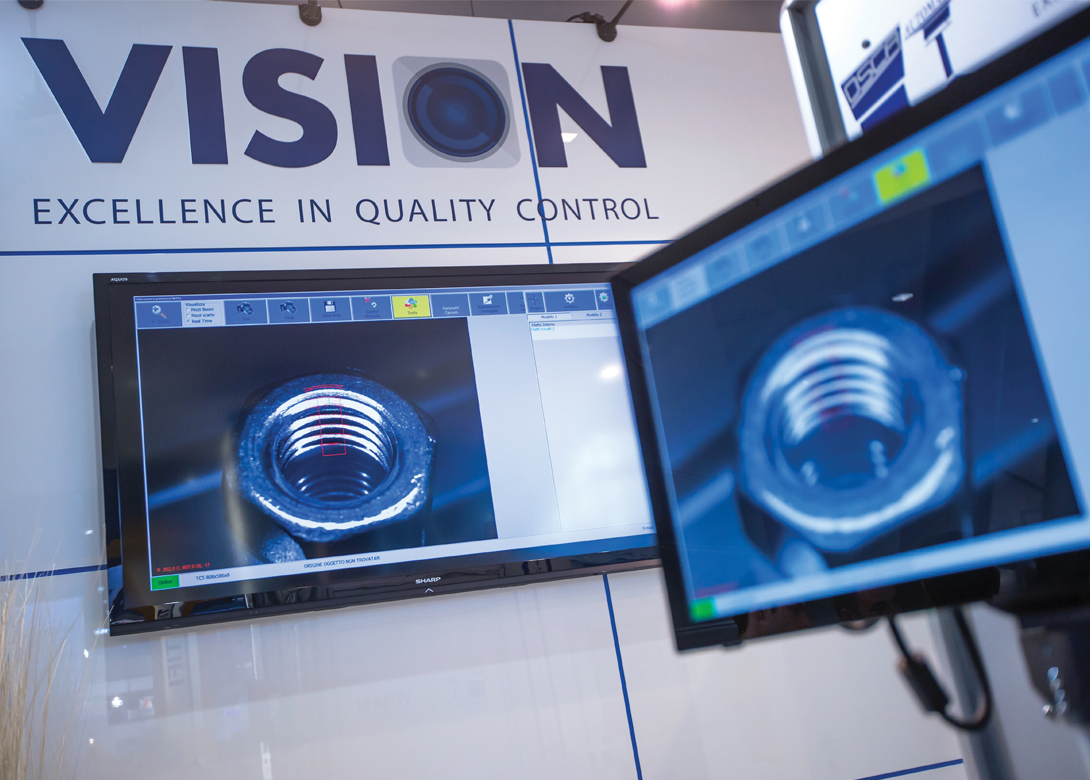 Founded in 1988 VISION Srl is committed to the design, building, installation and maintenance of a variety of machinery and equipment that guarantees quality control and ensures zero waste production.
With the increasing demand for efficiency and quality, VISION has used its experience to provide a range of solutions for a diverse number of sectors, with the focus being its vision system for quality control. These systems are integrated with automatic control machines and other systems for the measurement and identification of dimensional and quality defects – with the aim of eliminating the presence of waste or defects in products.
VISION can also provide systems for mechatronics, which are designed, developed and produced in collaboration with trusted partners. The complete Saturno and Sirio machines perform at the highest efficiency to ensure high reliability and precision of the quality control.
Alongside this, VISION can also supply systems for robot guidance, which can be used in high precision industrial manufacturing environments with automated learning phases, automatic calibration, track picking and deposit.
"We provide customised visual system solutions not only to the mechanical part production sector, including fasteners, but to various industries such as, food, packaging, textile, printing, cosmetics, pharmaceutical, etc," explains VISION. "Our possibilities are endless and this is thanks to our pool of talented employees, which consists of technology experts with over 30 years of experience."
A key factor in VISION's ability to create systems for quality control is its R&D capabilities, as well as the steady growth of the company to cover more applications. "The markets for vision systems are always expanding and so it is crucial that we are able to react to this and ensure we are providing the latest systems and technology to meet customers' needs."
Being an Italian company means VISION is able to call on Italian values and quality of work when producing its systems. "We do not keep customers at arm's length, we value relationships and their importance. The domestic development of the software sector has come very far, alongside the mechanical market, which gives us and other Italian manufacturers the potential to be the leaders in Europe."
This commitment to customers was highlighted by VISION continuing to work, at a safe distance, throughout the Covid-19 pandemic to guarantee that it continued to meet customers' requirements. "For sure there were some issues within the supply chain, which we are still having to manage, but this is not a permanent setback and we have been able to handle it."
VISION believes that there are always going to be challenges as a manufacturer, especially within the software sector, but a key strength of the company is its ability to adapt and meet these challenges head on. "We take challenges and problems and turn them into solutions, not only for our customers, but we also lead the industry with technology."
The company adds: "Even though there is an impact from the pandemic, customers will always demand swift service and response time. What we, as a product and service provider, can do is to adapt and try to manage those demands, whether by the assistance of technology or how we work. We will continue to grow according to our business plan and maintain our position as the market leader in vision systems."