Eurotec is evolving
13 July 2015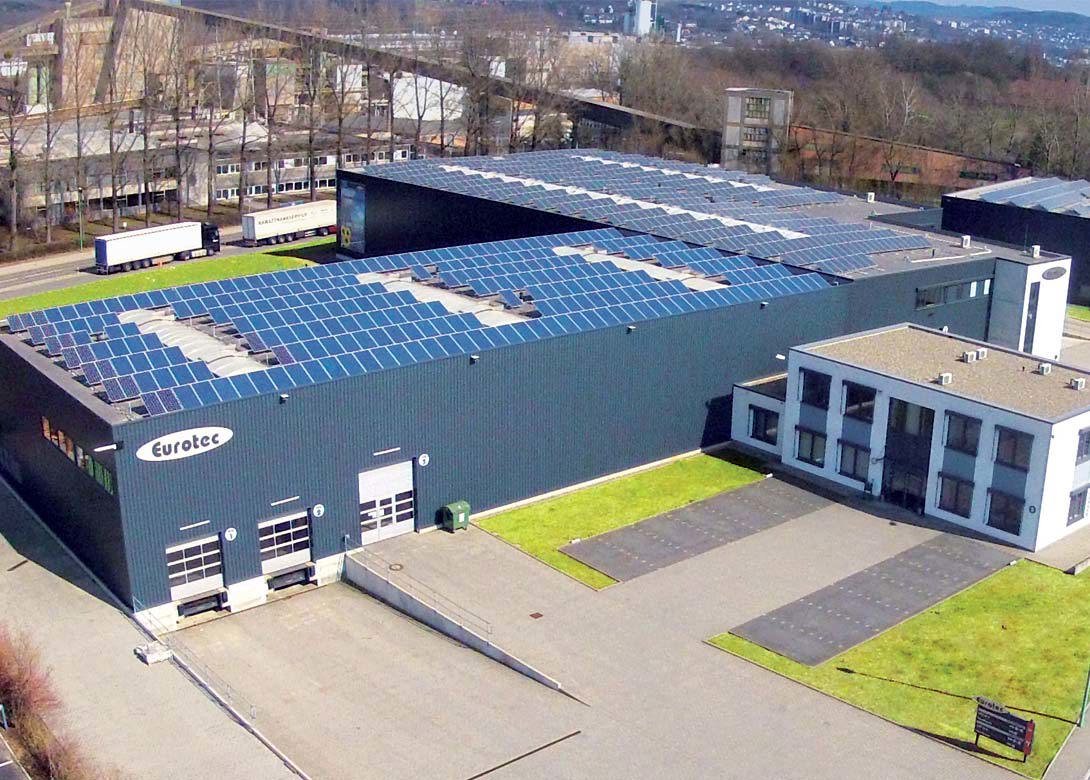 Since its foundation in 1999, Eurotec GmbH has gone through a vast transformation that has seen it not only establish itself as a distributor of innovative fastening products, but also become a manufacturer for its most popular wood construction screws.
Now the company is looking to further expand its manufacturing capabilities and firmly establish itself as a manufacturer and distributor that can supply the complete service.
"We initially thought about adding a production capability to the company in 2012," explains Markus Rensburg, managing director and founder of Eurotec GmbH. "By introducing production at our headquarters in Hagen, Germany, we could increase the quality of our wood construction screw range, as well as improve the delivery times to our customers."
By 2013 Eurotec had added a production hall to its current site and its first machine was up and running. The company focused on wood construction screws between 6mm and 10mm, with lengths greater than 160mm. Its remaining products are still sourced globally – with 50% – 60% of its products coming from Europe – due to the quality of products demanded by the company.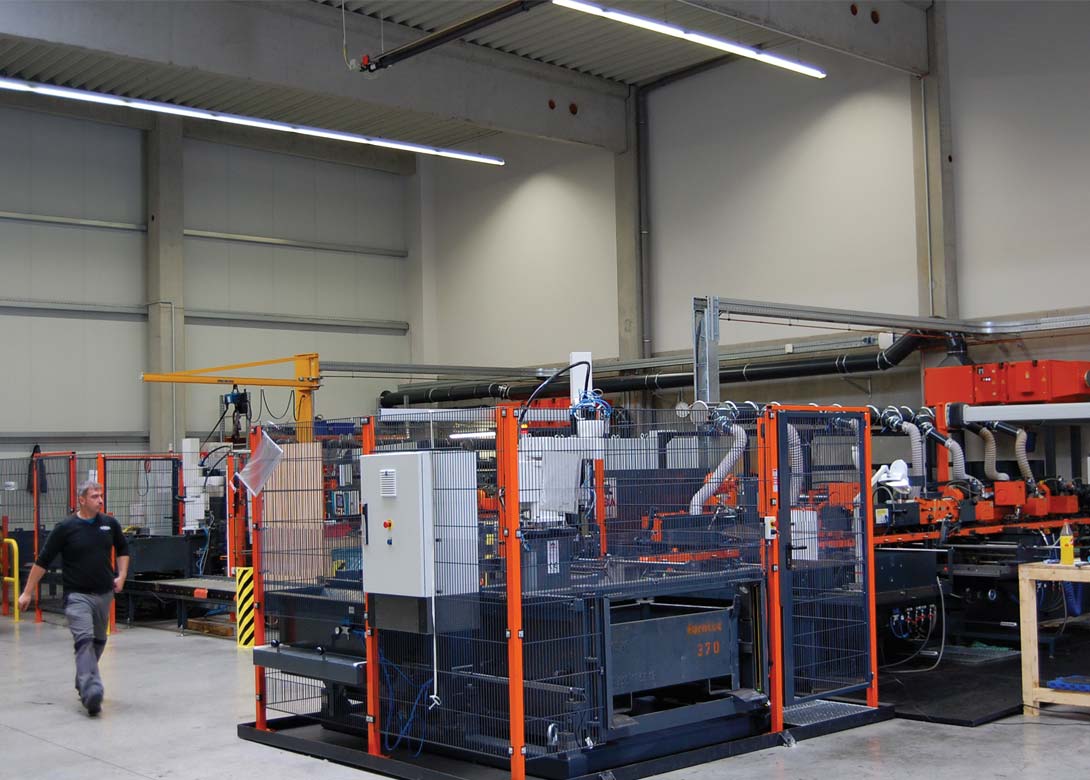 After two years of successful production, the company is already planning on adding further machinery to increase production, as well as looking to develop the range that it can produce. "We have recently installed another machine and we are already considering additional machines for the future," mentions Markus. "We needed a new machine because the time required to change machine set-ups for each diameter was too long and would stop production whilst the necessary changes were being made. By introducing an extra machine we can have one focused on wood constructions screws with a diameter of 6mm – 8mm and another focused on 8mm – 10mm, as well as larger sizes if requested."
The machines that Eurotec has introduced are no ordinary machines. They are custom-made in Germany to the company's demanding requirements and combine the processes of three or four machines into one. Operations carried out by the customised machines include cutting of the wire; the head being punched; the recess being punched; and the threads being added. The newly introduced machine even offers the option of two separate thread areas on one piece – helping to increase production, as there is no need for any secondary operations.
Markus is clear that the production aspect of the business is an area he plans to develop further. "As a company we have always been known for innovation and we are always researching methods that will enable us to continue to improve and evolve as a company. We currently produce wood screws with a length above 160mm, but for our next machine we are researching the options available for shorter length screws from 50mm up to 120mm. In the future we will also look to develop new ranges and products that we can produce in Hagen, which will require more machinery."
To accommodate the new machinery, as well as the other elements involved in the production process, Eurotec is already looking at expanding its production facilities. "Due to the success of the production department and the introduction of the new machinery, we are running out of space," says Markus. "Because of this we have started discussions about acquiring new land next to our current location to build a second production hall."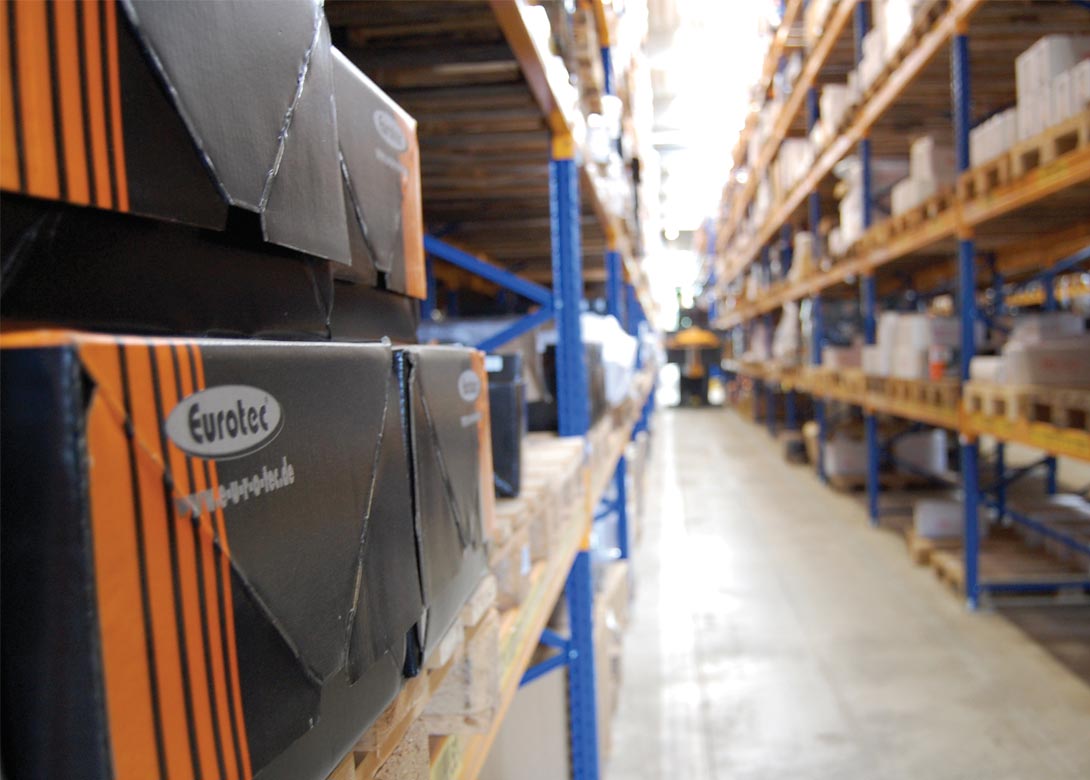 In addition to the development of its production department, which has been a resounding success, Eurotec has also had to evolve its distribution capabilities. "We currently have two stock halls with 11,000 pallet spaces," points out Markus. "However, in Q2 of 2014 we had our busiest ever Quarter, which resulted in us reaching the absolute capacity limit in our dispatch department. It was only for a few days and did not affect any orders, but it gave us an insight into the future and what steps we need to take to ensure that our stock system is able to handle the increasing order volume."
Eurotec analysed its warehouse procedures and completely restructured the stock halls. This involved streamlining the entire process and relocating approximately 2,500 pallets – which resulted in a more effective flow of products from incoming goods to outgoing. "We optimised every process," says Markus. "We changed the structure and layout of the stock halls to create more space and to also make the operating procedures more efficient. We also enlarged the area of picking; introduced new picking trucks – which enabled picking up to the seventh level of racking; as well as introduced the ABC classification process, which we used in tandem with our barcode system for better storage of products and an improved picking process."
Whilst this reorganisation has led to an improvement in its logistics process, Eurotec is planning to introduce a third stock hall in the coming years, so that the storage capacity can continue to expand alongside the production capabilities.
"With logistics you have to be fast and get the products to the customers as soon as possible. In the next 2 or 3 years we will have further demand for new pallet places and it is vital that we anticipate those needs now," states Markus.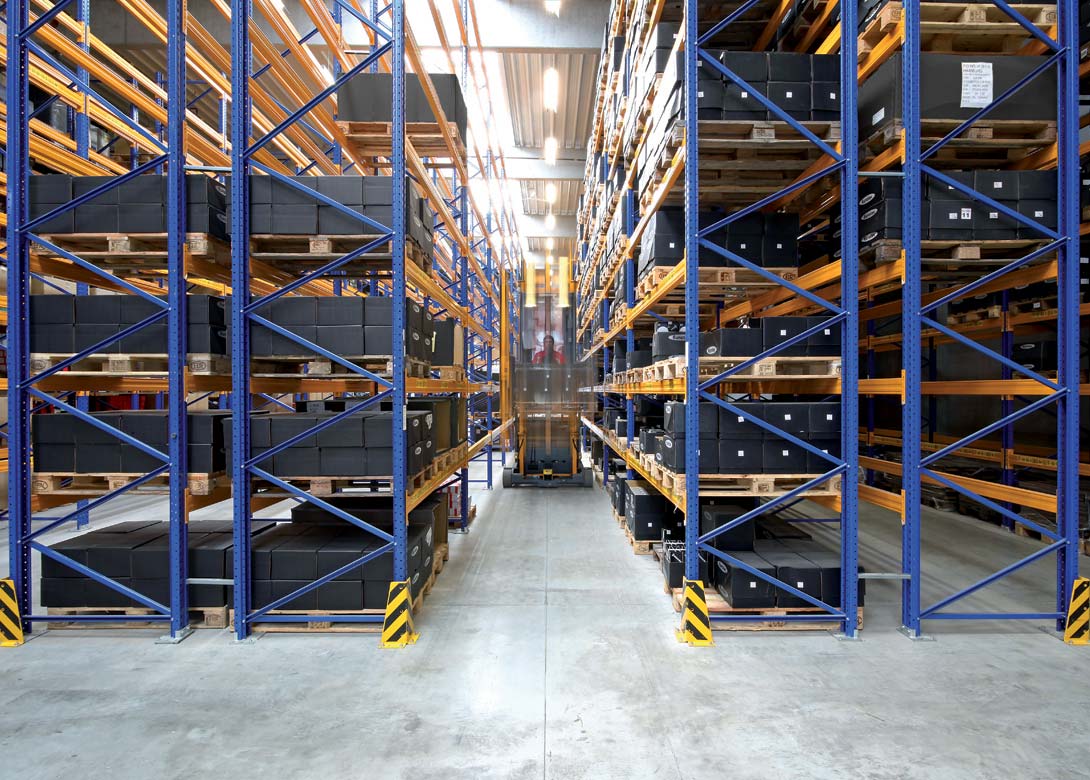 A key part in the stock growth will be the introduction of Eurotec's new range of concrete fixing products. "Today we are a specialist for wood screws, but our target over the next 3 to 4 years is to increase our market for concrete fixings," mentions Markus. "We are working on introducing 5 or 6 concrete fixing products and have been working on a ETA. It has been a very long process, but we are getting closer and closer."
He adds: "We want to supply products that are the very highest quality and conform to the relevant regulations and accreditations. However, it is also important that we only develop products where there is a demand."
To ensure that it is supplying the products that its different markets need, Eurotec has systematically introduced new sales people to target key countries. "Our plan is to have sales people in as many countries as possible," explains Markus. "It is essential that you understand what each market needs and that you are providing the right products at a competitive price. It is only by having experienced and knowledgeable sales staff that you can provide the products and services that customers are demanding."
It is clear from speaking to Markus that there is a determination and focus in optimising and constantly evolving the service Eurotec can provide its customers. The success of its production department, as well as the continued commitment to answering the needs of the market with innovative fastening technology, has seen a meteoric rise for the company, which shows no signs of stopping.
Markus concludes: "We look to provide a complete service to our customers. We are always searching for new opportunities in the market and how we can improve our service. It is a competitive market but you need that competition as it focuses the mind and ensures that you are always looking to optimise."