Eurobolt completes warehouse expansion
31 May 2019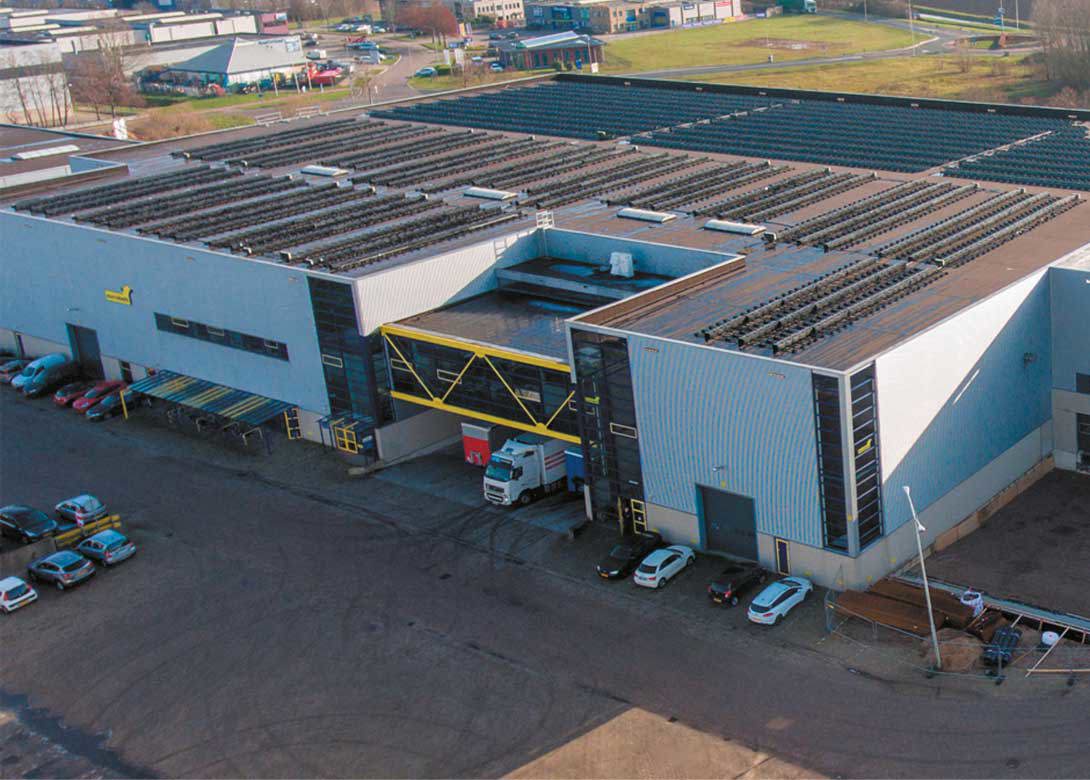 Started in October 2018, Eurobolt B.V has recently announced the completion of its warehouse extension, which has seen it create an additional 11,000 pallet locations – taking the company's total capacity up to 40,000 spaces.
Eurobolt is known within the industry for having a large in-depth stock of hexagon and socket products, supplying a range from M2 – M64 in a variety of lengths and grades, including 4.8, 6.8, 8.8, 10.9 and 12.9. "Our aim is to grow with our customers and we do this by providing them with a first-class service of our entire product range from stock," states Harry Snijders, general manager at Eurobolt. "Our warehouse had started to reach capacity and we realised if we were to continue to support our customers we needed to add more space for stock. We therefore decided to add an extension to our warehouse that would enable us to not only increase our range but also our volume of products."
Supplying customers across central and eastern Europe, Harry is clear that Eurobolt only deals with the trade market. "We do not sell to end users, we only partner with traders and distributors – as this helps us create trust and build partnerships with our customers," explains Harry. "As a business we predominately work with large/medium sized traders that have to guarantee a high-level of stock to their customers. Thanks to our stock capability we are able to help customers fill any gaps in their stock from popular sizes to extraordinary sizes."
Whatever the size – small, big, long or short – Eurobolt has a vast stock of 16,000+ products that helps it meet customers' needs. "Having the complete range of sizes in stock is crucial, as is having the volume," points out Harry. "We have found customers don't want to fill up their stock with capital, especially for slow moving products. Instead they rely on us for the products and we almost become an extension of their warehouse as they can be confident we have the products and we will deliver them within 24 – 72 hours across Europe."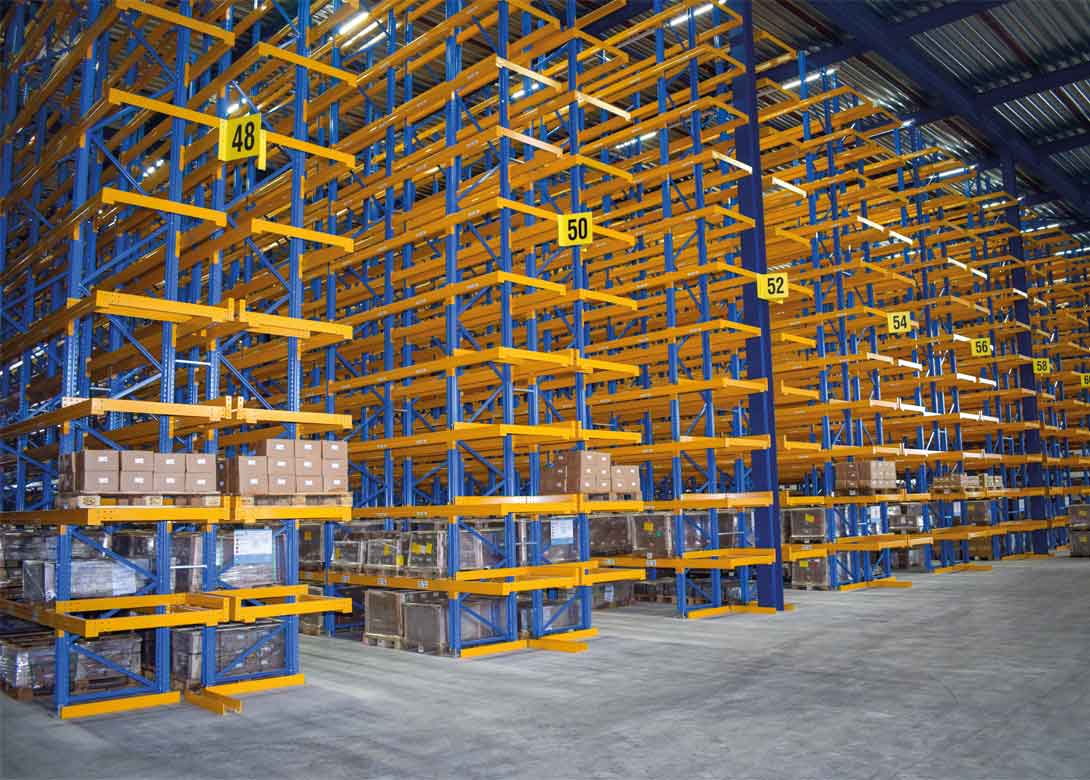 Harry adds: "Some customers might try to go directly to the manufacturers, but often they don't have enough demand to warrant going direct – such as ordering a full container of one product. Also, when you consider it can sometimes take 4 or 5 months before an order arrives, and within that time the prices could be fluctuating, it is not easy to source direct. By working with us customers can order 2 or 3 pallets a week and be sure of delivery, price and quality. We take the risk away from the customers."
Ensuring it has the right stock to meet these demands is vital for Eurobolt, which is why it uses the latest software to monitor its stock and optimise buying patterns. However, just as important for the company is the close relationship it has with its customers – to further understand their buying needs. "Having the software to monitor buying patterns is necessary and useful, but just because you had some orders a year ago, doesn't mean you will have the same demand for products this year," mentions Harry. "Having a close relationship with customers means you can find out their real needs and make sure you have an answer."
It is through listening to customers' needs that Eurobolt has increased its capabilities regarding the variety of coatings and packaging options it offers customers. "We can provide short delivery times for a variety of coatings, which is very popular with customers. We also monitor the market, as there are always new zinc flake products and different coatings available. We talk to customers about the solutions we offer regarding coatings and work with them to make sure the right coating products are used to meet customers' requirements."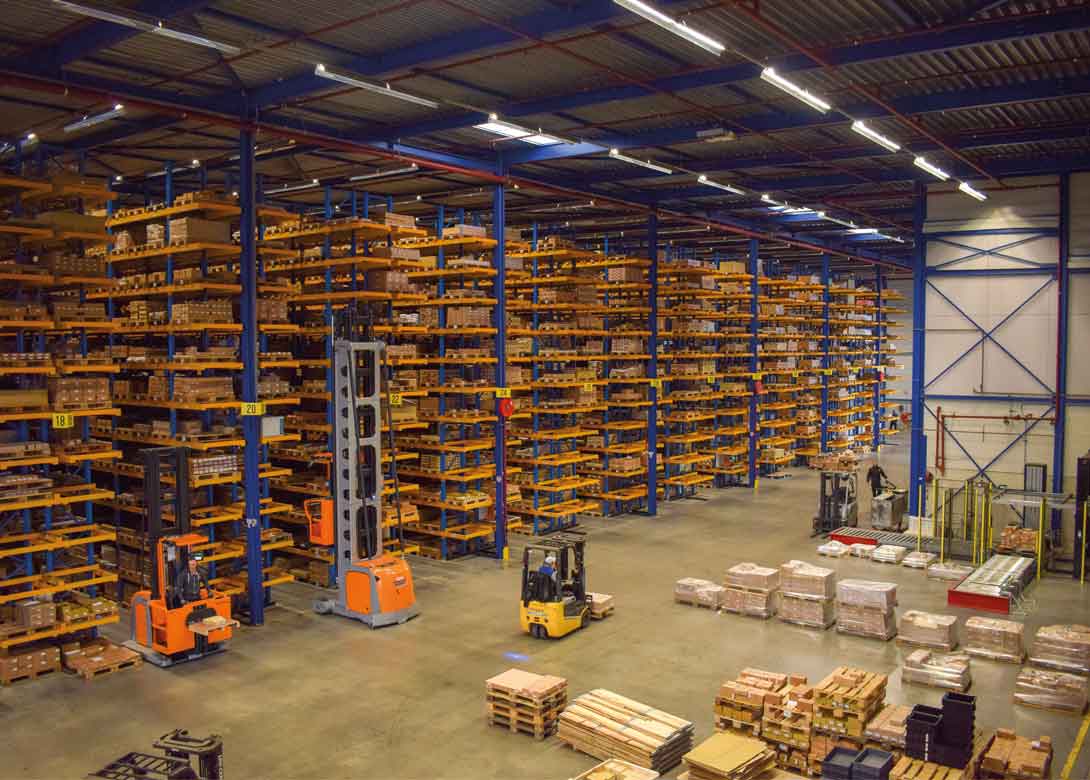 Eurobolt delivers small boxed products, available in as neutral a colour as possible, so customers can sell boxes directly to their customers. Plus, if a customer has demands regarding quantity in boxes or has other special requirements, such as using their own boxes or own private label, the company can also work with them on a solution.
Harry is clear the most important part of Eurobolt's service is the high-quality products it can provide customers. "You cannot do anything without quality – it must be assured," states Harry. "The reason for this is that we do not know where the products will be used, as they can go into all types of industry. That is why we guarantee our products meet the DIN and ISO standards and also why we visit our manufacturers and carry out audits. We have built long-term partnerships so we can be confident in a consistent and reliable supply."
In addition, Eurobolt sends a sample from every shipment to an external independent laboratory for quality analysis. "We have a range from M2 up to M64 and if you want to make those tests you need to have a lot of different equipment and this requires a lot of man hours," points out Harry. "We use an external company to ensure all the tests are carried out correctly by an independent company and that our quality is guaranteed. This means our customers can be certain of the quality of the products we supply whatever the final application."
By combining an in-depth range of high-quality products, with a commitment to stock availability and first-class service, Eurobolt is able to grow with its customer base. "When you have a specialism stock like us, we cannot go to a wide variety of customers – we know the customer base and they know us. It is only by supplying the range and depth of stock required that we can be an effective and efficient partner," concludes Harry. "We will continue to grow with our customers and support them to ensure we are able to meet their needs. Our new warehouse extension will help us meet this commitment and keep a high stock level, so we can always be there when our customers need us."