CSF adds automated secondary operations
05 October 2018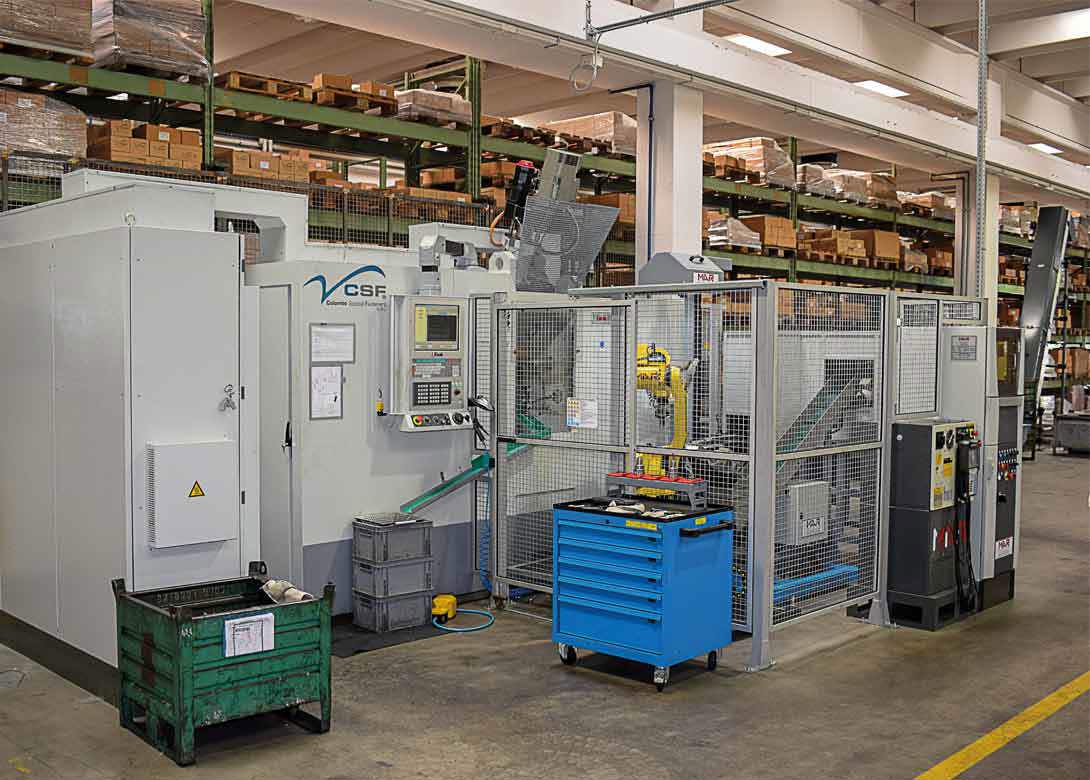 Colombo Special Fasteners continues to invest in its future by adding additional capabilities to its in-house production process, with the introduction of two fully automated CNC machines for secondary operations. Further growing its skills as a specialist in high-quality special fasteners to customers' drawings.
Founded in 1955, Colombo Special Fasteners Srl (CSF) is a family business originally focused on standard screws of fine quality. In 1985 CSF decided to break out of this intensely competitive sector and undertake a substantial restructuring of the business – transforming into a well respected manufacturer of high-quality special fasteners for a variety of industries.
Previously CSF worked with selected partners for secondary operations, but realised it could optimise the overall process if it added in-house production. "Sending the parts for secondary operations was very time-consuming and we did not have full control of the process, which is why we decided to bring it in-house," explains Pietro Colombo, business development and sales director at CSF. "We produce special parts for the automotive, industrial and other sectors, so the machining operations are crucial to the overall process and product."
CSF initially introduced one CNC machine for its most important parts and then, in March 2018, introduced a second machine for small parts and larger volumes. Each machine can carry out up to nine or ten machining steps in different dimensions and diameters. "Both machines are fully automated, which helps improve the efficiency and means we can produce the parts continuously throughout the day," explains Pietro. "The cold forged products are loaded into a feeder and then transported onto a conveyor belt. From there a robotic arm picks up a bolt and orientates it to the correct position – ready for CNC machining. The product is then automatically put into the machine where the secondary operations take place. Once complete the product is automatically taken out of the CNC machine and added to a different conveyor belt where it is taken to the operator for sign off."
Since introducing the machines, CSF has improved the efficiency of its secondary operation process significantly, with both machines combining to produce the same quantity that CSF's suppliers would provide per day. "Adding the CNC machines has been a big positive for our overall production flow and also helped us improve the service to customers, which is one of the most important pillars," mentions Pietro. "The new machining department, together with the technical department, enables us to focus our efforts on improving quality and reduce production times, pursuing our policy of continuous development. We are already planning on buying a third machine by the end of the year, as there are still some products we can't carry out secondary operations for in-house due to our wide product range."
CSF has also recently refurbished its laboratory, so it can continue to carry out a variety of high-quality tests and has received the new IATF 16949:2016 certification for both CSF and its sister company Tecno Fasteners.
"The philosophy of CSF is 'specialisation, quality, service and optimisation', which is what our daily work is based on," states Pietro. "Our efforts, as well as present and future investments, are all planned for continuous improvement of these aspects of the company, with the aim of consolidating our position among the best in the industry. Following highly qualified partners in their growth with projects and special products in small/medium batches."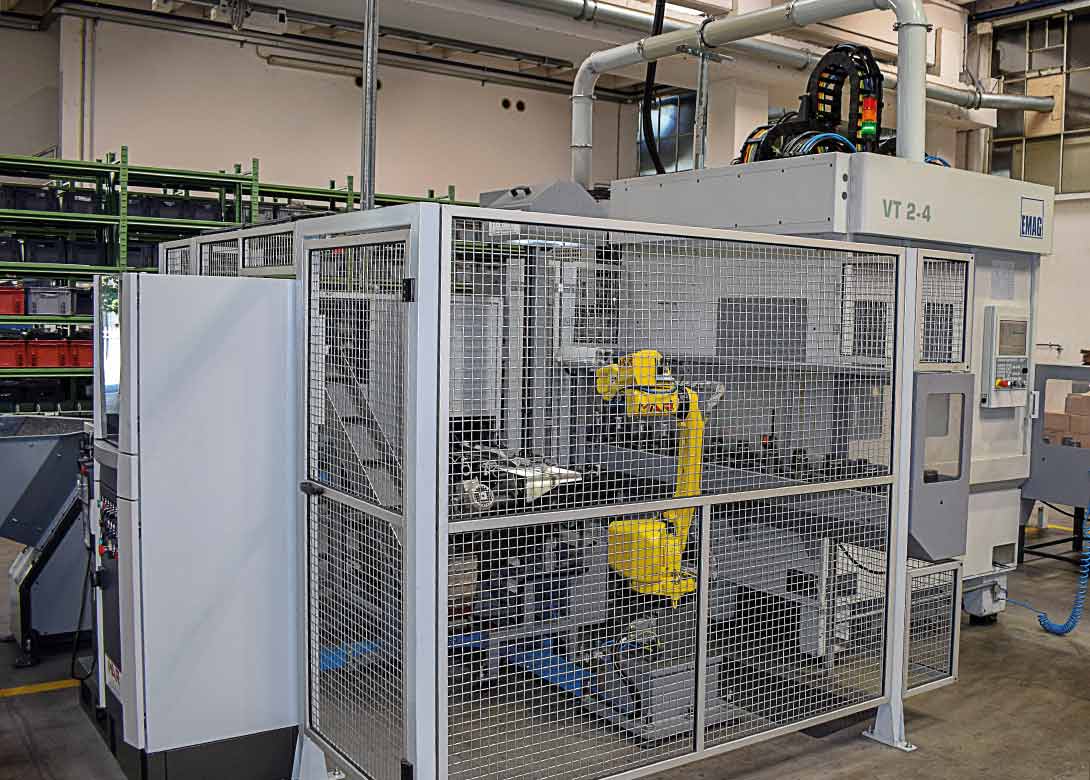 Combining forces
CSF has further developed its production competences with the addition of stainless steel products, which it has introduced through its partnership with Tecno Fasteners. "We acquired Tecno Fasteners in 2016 and through Tecno's vast experience and know-how in stainless steel we have been able to produce new special parts," explains Pietro. "The next step is to now understand the needs of the market and the requests of customers, so we can introduce the right products – which is increasingly specials."
"We acquired Tecno Fasteners as the company's range and capabilities complemented ours, with minimal overlap in target markets," points out Pietro. "Since then both companies have benefited from the good exchange of knowledge and production processes."
Now CSF Group offers its customers a wide product range with a range of dimensions (2mm – 33mm diameter, with lengths from 6mm up to 240mm), volumes, type of screws with different threadings, and different materials (carbon steel in 4.6, 8.8, 9.8, 10.9, 12.9, 14.9, as well as B7, B7M, stainless steel AISI 304 and AISI 316, aluminium and copper).
Both CSF and Tecno Fasteners will be exhibiting at the upcoming Fastener Fair France show in November. "The French market is very big market for Tecno Fasteners, so we will be exhibiting at Fastener Fair France to meet existing customers of Tecno, as well as look for new customers for both businesses," says Pietro.