Continental confirms investment strategy
16 March 2023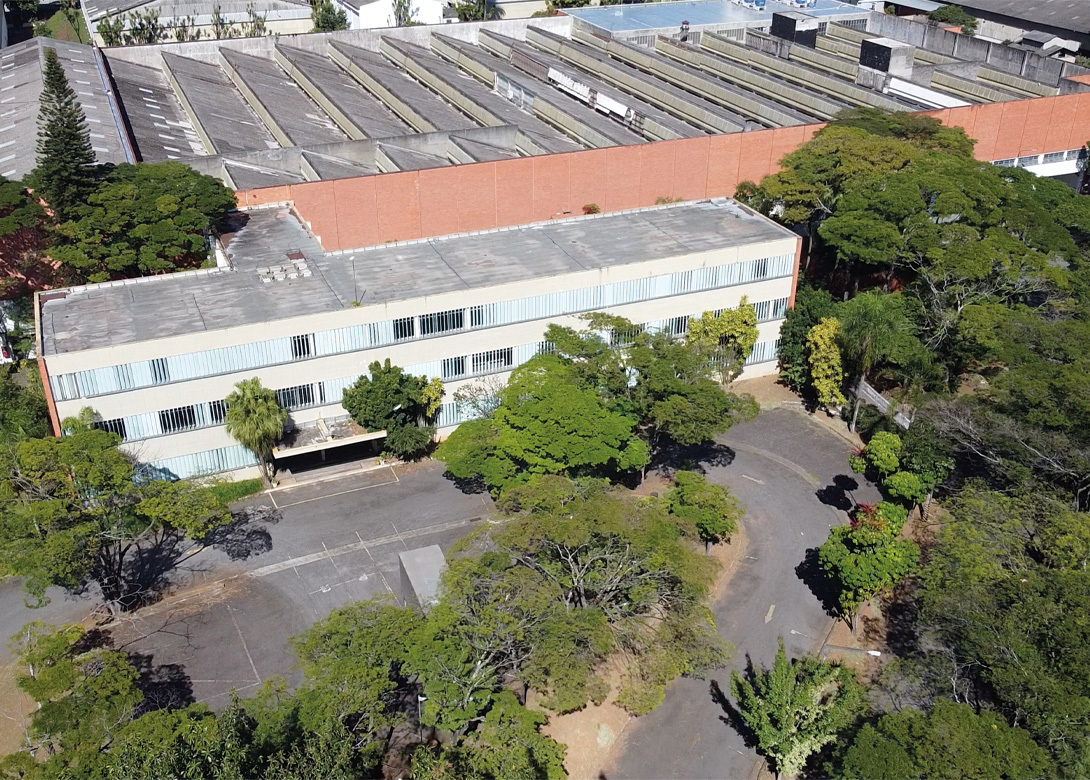 Brazilian manufacturer Continental Parafusos S.A. has introduced an investment strategy to upgrade its production machines – focusing particularly on introducing quality controls and sensors throughout every production step, in addition to the final inspection stage.
A family-owned company now in its 3rd generation, Continental Parafusos S.A. was founded during the 2nd World War, when its parent company was facing supply difficulties.
Set-up initially as just a department of the parent company – a producer of timer switches, capacitors, electric hardware, harnesses and related products for the Brazilian market – the business had to initially design and manufacture its own machines and tooling for the production of small screws.
In 1974 the fastener production department had grown enough to establish itself as an independent fastener company – Continental Parafusos S.A. – with it already supplying a variety of markets including automotive, home appliances and other industries.
Today, Continental Parafusos has its headquarters, factory and distribution centre in Diadema City, São Paulo State, Brazil, as well as a branch in Taiwan, which it established in 2011.
"Our factory in Brazil is equipped with fully automated production lines with a total built area of 50,387m² and total land area of 103,711m²," points out Continental Parafusos. "With our vast production capabilities, as well as almost 50 years of experience, we are able to produce a complete portfolio of high-tech quality industrial fasteners."
The company is specialised in the manufacture of screws, bolts, nuts, rivets and special cold formed parts in carbon steel, stainless steel, copper, as well as aluminum, in sizes from 2mm up to 24mm diameter and lengths from of 3mm up to 180mm. 
"This enables us to serve customers' high-speed assembly lines, such as those seen in automotive, home appliances, construction, electronics and other industries," explains Continental. "Over the years we have been able to develop more than 20,000 items, focusing on special parts, according to customers drawings and requirements – supplying to our valued customers around the world."
Across all of the sectors it supplies, quality is mandatory, which is why Continental Parafusos also has a robust quality and environmental management system in compliance with the main certifications, such as IATF 16949:2016, ISO 9001:2015, as well as ISO 14001:2015 – besides the CQI-9 for its internal heat treatment.
The company has also achieved several certifications, such as VDA 6.3 Grade A for Volkswagen, BIQS for General Motors, plus Q1 for Ford, with strong experience and partnerships with other customers.
"Today, Continental Parafusos offers more than just fasteners," states the company. "We offer a safe and optimised operation and state of the art service, where customer can rely on punctual deliveries and safety stocks."
To guarantee that it provides a complete service to its customers, Continental Parafusos has 'real time' integrated management at its headquarters in Brazil, through its SAP ERP system, introduced in 2008, which includes QM – Quality Management, WM – Warehouse Management, as well as CO – Controlling and CO-PA – Profitability Analysis. The same SAP system was also implemented at its Taiwan branch in 2011, which enables the management of the entire company – with a focus on reliability and traceability throughout the entire production chain.
To enable it to continue to provide a complete service to its customers, and to guarantee the highest quality products, Continental Parafusos has also been investing in additional quality controls and sensors for its machines at every production step. 
"A good example of this is that we have recently applied the newest technologies through the digitalisation of our 1,000kg/hour continuous heat treatment ovens," points out Continental Parafusos. "We have also invested in new air compressor installations that include digital monitoring of air consumption, which enables us to optimise the process and ensure there is no wastage." 
The company adds: "These investments are crucial to the continuous improvement and sustainable grow of the business. That is why we will continue to invest in the company structure; in the production equipment; in our people; and in our management. We are a modern and ethical company that ensures integrity in all our production processes, as well as all our relationships – both with suppliers and customers. "
"We are a full service provider to all of our customers, not only for standard bolts and for nuts, but also for any specific customer needs – thanks to our flexibility in production, technical developments, as well as customised international logistic. As a business we are prepared to support and work with our current customers, as well as create partnerships with new customers, in order to meet every requirement." 
www.continentalparafusos.com.br