Chavesbao – on the front line
13 November 2018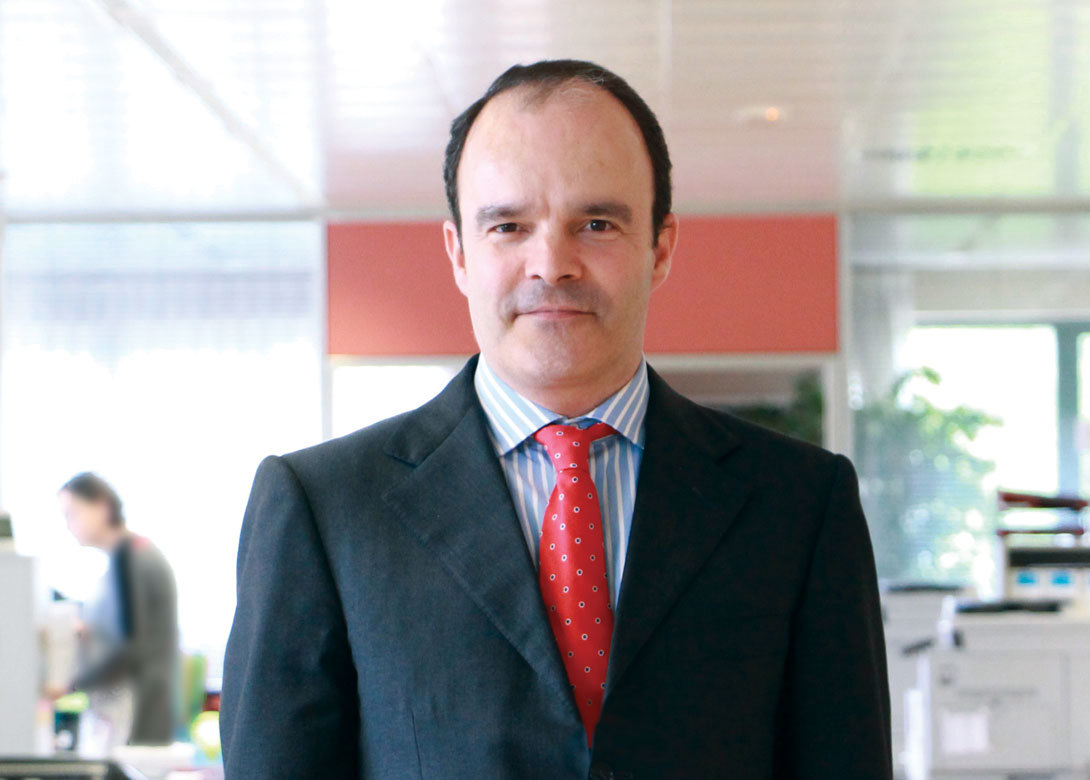 Chavesbao has established itself as a reference wholesaler throughout Europe – supplying an ever growing range of high-quality fasteners and fixings. Here we speak to Jorge Cámara, export manager at Chavesbao, about how the company meets the demands of the market and its plans for the future.
Chavesbao has been established for over 50 years. What would you say have been the key developments in the company's history?
"For me it is the evolution from a regional general industrial supplier to a global fastener wholesaler. When Chavesbao was first established it dealt with a wide variety of products – fasteners were only a small percentage of the business. Today, the company has become 100% a fastener wholesaler and a reliable reference in the European and worldwide markets. Our unique mix of people, technology, knowledge, and expertise, in the various sectors of the industry – along with our passion for excellent service – gives us the ability to provide solutions adapted to the needs of our customers.
There have been many milestones during our growth and with each one we have learnt a lot and continued to develop and grow as a business. You need to always be thinking of new opportunities and products for the future to ensure you can stay at the forefront of the industry and supply the products your customers need. We are grateful and committed to all those customers supporting us with their daily confidence."
How important are distributors in the fastener market?
"Distributors are the connecting link between the reality of industries and end users, and the manufacturers. Knowing the needs from both levels and understanding them is key to being able to not only meet but exceed requests and requirements. Good communication, driven by the reseller channel, and the accurate transfer of information in both directions is also vital to being successful.
Distribution plays a crucial role within the supply chain and the voice of distributors needs to be heard, listened to and taken into account at European institutions when rules and standards are being decided. The European Fastener Distributor Association (EFDA) is our voice and representation with the European Commission, as well as other European and worldwide institutions and associations – helping to point out the value of distributors."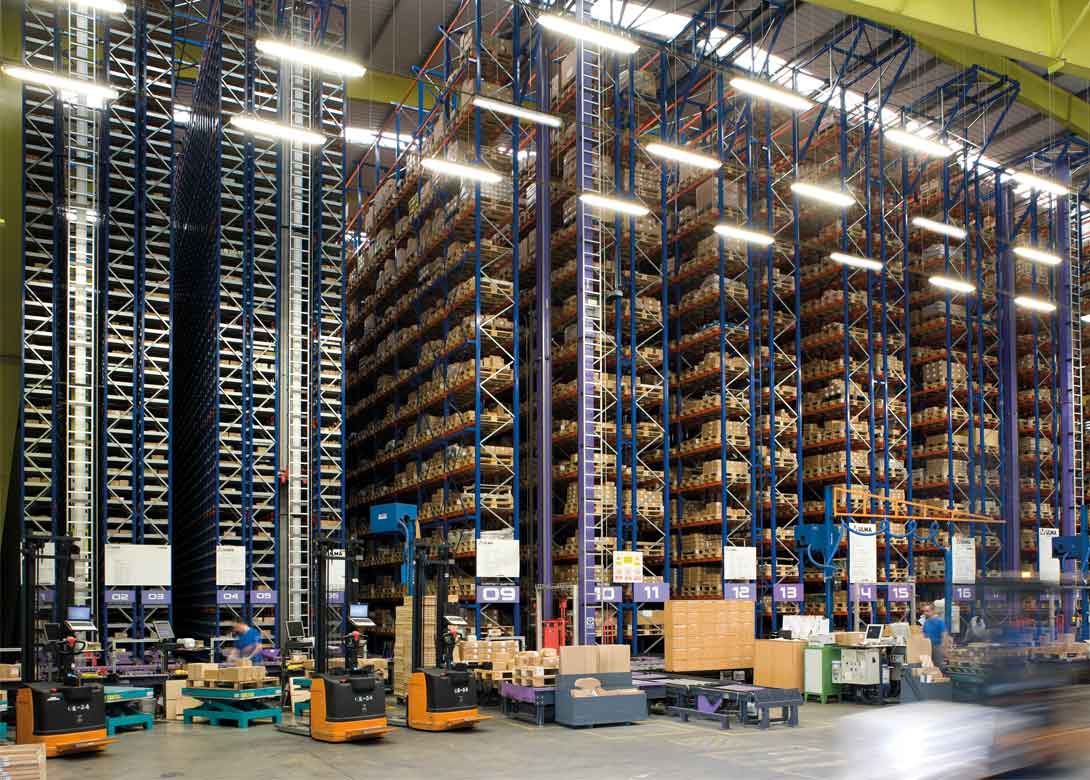 How have customers' demands changed over recent years?
"The economic crash in 2009, and its consequences, affected all of us, including the demand trends (expectations, quantity lots, communication) and how companies worked.
Our industry is always changing and driving us to move, adapt and evolve. The markets are evolving to demand tougher quality requirements and specifications – more CE certifications, the traceability of goods, higher standards in mechanical properties and chemical compositions, the development of coatings, and more security, which means investing in several resources to improve inner processes and services. This requires a lot more work and investment by businesses, but it also leads to improving our sector.
Another big change is the demand from customers online. The internet is showing its power of potential with leads and orders arriving from everywhere around the world. This is changing how distributors go to the market, but the internet is also creating new competition (Amazon) and cannibalising the distribution channel."
What regulatory developments do you see on the horizon?
"The EU norm standards framework is showing a step forward with the industry pushing towards new technologies. Euro norms are becoming a key part of the industry and helping increase the level of standards when manufacturing, with more controls in every process. This is very positive for the fastener sector, as it means improving quality.
What is really placing a big question mark on the sustainability of all of our business is the current worldwide geopolitical positioning – tariff protectionism, new economic tensions, as well as serious frictions inside the EU. What are the meeting points we should demand from our 'leaders'? It is a steady challenge sailing in unstable and uncertain waters when trying to develop long-term relationships."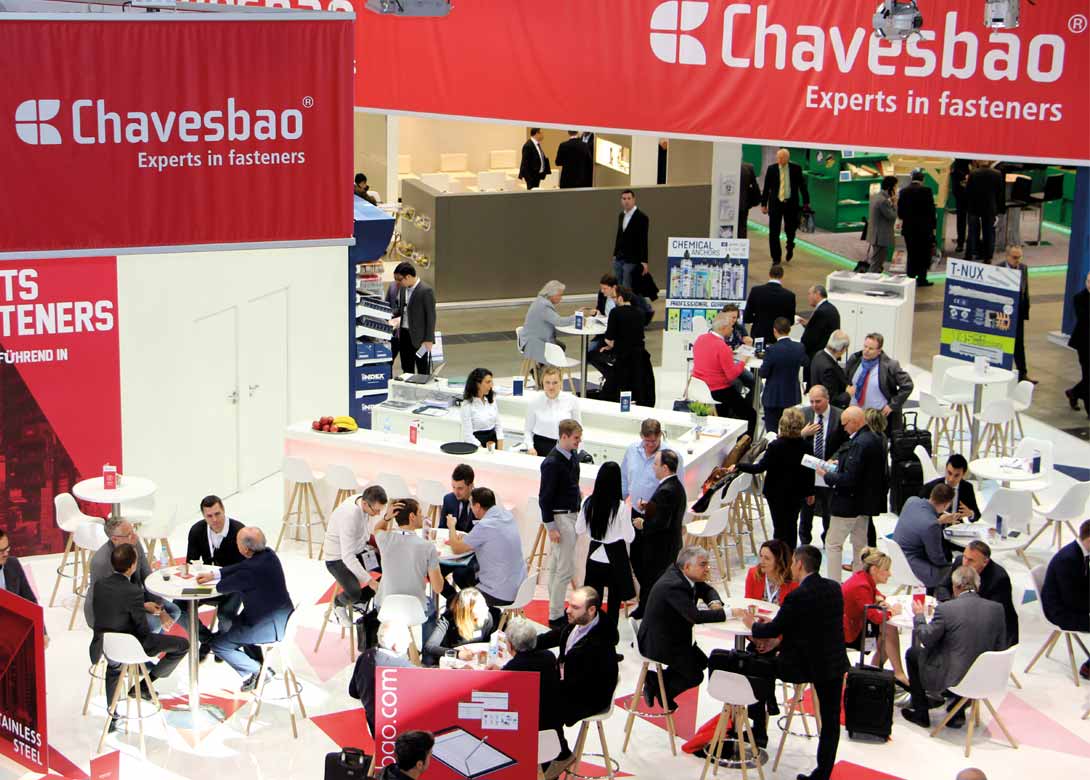 What plans does Chavesbao have for the next 2 – 3 years?
"In May 2017 I talked about the fastener industry being like a living puzzle, as it is always evolving. As a business, we are always looking to improve our product portfolio with new products every year, as well as targeting new markets.
One topic that will be an opportunity, but also a challenge for the future, is how Chavesbao adapts properly to issues such as Industry 4.0 and digitalisation, especially when involving accurate service, logistics, products and stock availability. Another critical factor is how we keep close human relationships with our customers to really understand their needs and requirements.
At Chavesbao we are driven by excellence, which is enhanced and supported by continuous improvement – to be competitive within the market and distinguished as an influential and reliable fastener supplier partner. Values, ethics, and integrity is the DNA of our company, and is part of our teams, processes and services – guiding us to build up long running collaborations and giving positivity and added value. It is an honour carrying this responsibility and facing challenges with this team I feel so proud of."

What are your plans for Fastener Fair Stuttgart? How important is the show?
"For Chavesbao, exhibiting and being present at Fastener Fair shows always creates, first of all, a great chance to meet existing customers, as well as strengthen our partnerships with existing suppliers. They are also a platform to keep up to date on developing markets and they are an opportunity to open new business doors. We need these forums, as meeting points where we can get close to people, to update ourselves on developments and to feel the pulse of the market. Fastener Fair Stuttgart is the most important and the main European fair for fasteners and fixings, with an international impact worldwide. It is also a magnificent opportunity to consolidate the Chavesbao image and transfer a picture and essence of what we are. Being at the show, on the front line, is a real privilege. We look forward to meeting you there."