BiERBACH® stands for nails
26 November 2019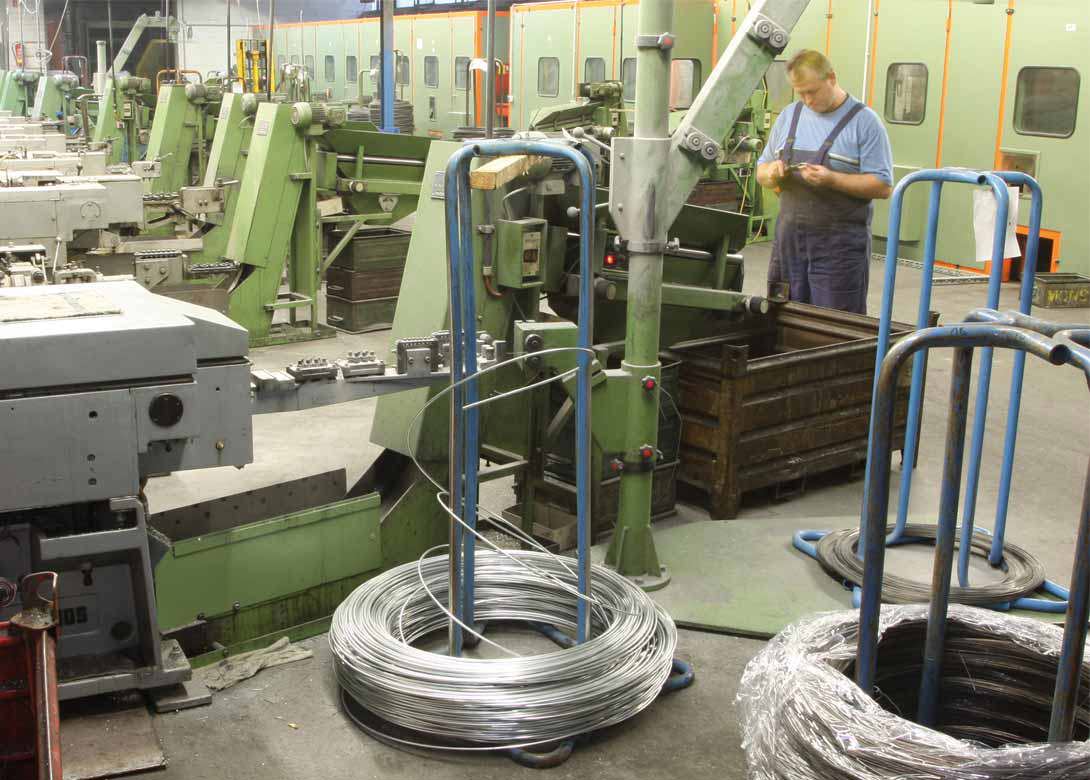 BiERBACH® is an established name within the European fastener market that was previously known for its range of timber and construction connectors. However, after a change of strategy the company has now switched its focus to its specialised nail production.
Managing director Matthias Bierbach explains: "As a business we were in between two chairs regarding timber and construction connectors. We were among the three top manufacturers in Europe for this product, but we could not compete with the leading producer – from an R&D point of view. However, we were still a lot better than the lower cost alternatives from Asia, which meant we could not compete with them on price either."
In 2013 BiERBACH® therefore sold the timber connector business – the brand names, patents, tooling for the machinery, etc – to the leading player within the market and decided instead to focus on its in-depth range of special nails. "The first product we produced was nails, so in effect we have gone back to our roots," mentions Matthias. "We have a vast amount of experience and knowledge in producing nails and can manufacture a whole range of products from a diameter of 0.5mm up to 10mm, and in lengths from 5mm to 440mm."
BiERBACH does not manufacture or sell common nails, instead it concentrates on special nails. "We are still situated at the same site in Unna, near Dortmund, but now we only take up a fraction of the space, with the remainder of the site divided into separate units that are rented to third parties," explains Matthias. "Using decades worth of experience, our employees can produce a whole range of special nails including timber and construction nails, building nails, threaded nails, nails made of stainless steel, brass, copper and aluminium for specialised use in the building industry, gardening or home improvement sectors, masonry nails, concrete nails, decorative nails, hardened nails, ring shanked nails, as well as steel pins, steel hooks and colour pins, and even hand forged nails for decorative applications."
These nails are available with helical, annular, grooved or barbed threading and with ballistic, diamond and pilot point. Coatings available also include galvanic or mechanic zinc coating, organic and inorganic coatings, as well as colour coated surfaces in all RAL colours. "We can also produce nails according to customer drawings and can work with them to offer alternative suggestions that still offer the same high performance, but be more cost-effective," points out Matthias.
Whilst the market for nails is small, Matthias is clear that there are still opportunities to grow. "70% of our products go into construction, but we also find that a lot of our products are used for untypical applications," states Matthias. "There are not many companies that have the capability and range that we have at BiERBACH, so we see an opportunity to grow into new markets."
Matthias continues: "Often dealers will only carry a few items on stock and they tend to buy these from distributors or from importers. However, by working with BiERBACH they can order small quantities online via our web shop and receive the products within 1 or 2 days."
BiERBACH's web shop is available in English and German and includes the full range of nail products. Customers can search by building material, properties, diameter, head type, length, material, and shank, and order the exact quantities they want. Through the web shop BiERBACH also offers individual discounts, as well as discounts for resellers.
"When we launched the web shop, we thought it would be for professional end users looking to buy directly from the factory. However, nowadays 70% of turnover from the shop is from resellers – as it is very easy for them to buy the nails they need," explains Matthias. "As the demand for nails is not typically regular, they know they can go to the BiERBACH web shop and get good products at competitive prices. Customers wanting to buy nails are looking for an easy way to purchase them because they are not a focus product necessarily. By using the web shop, we provide a quick and easier method for customers to buy products."
Currently 70% of BiERBACH's market is export, thanks to its close collaboration with resellers abroad, and it is looking to grow this even further in the future. "We are always interested in collaborating with distributors in key markets where possible and looking to grow together as partners," closes Matthias. "Thanks to our range, our specialities, and the experience and knowledge within the business, we are able to work with customers and supply over 1,000 different types of nail from stock, which I believe is unique in the market."