Becoming National but staying SMART
14 September 2016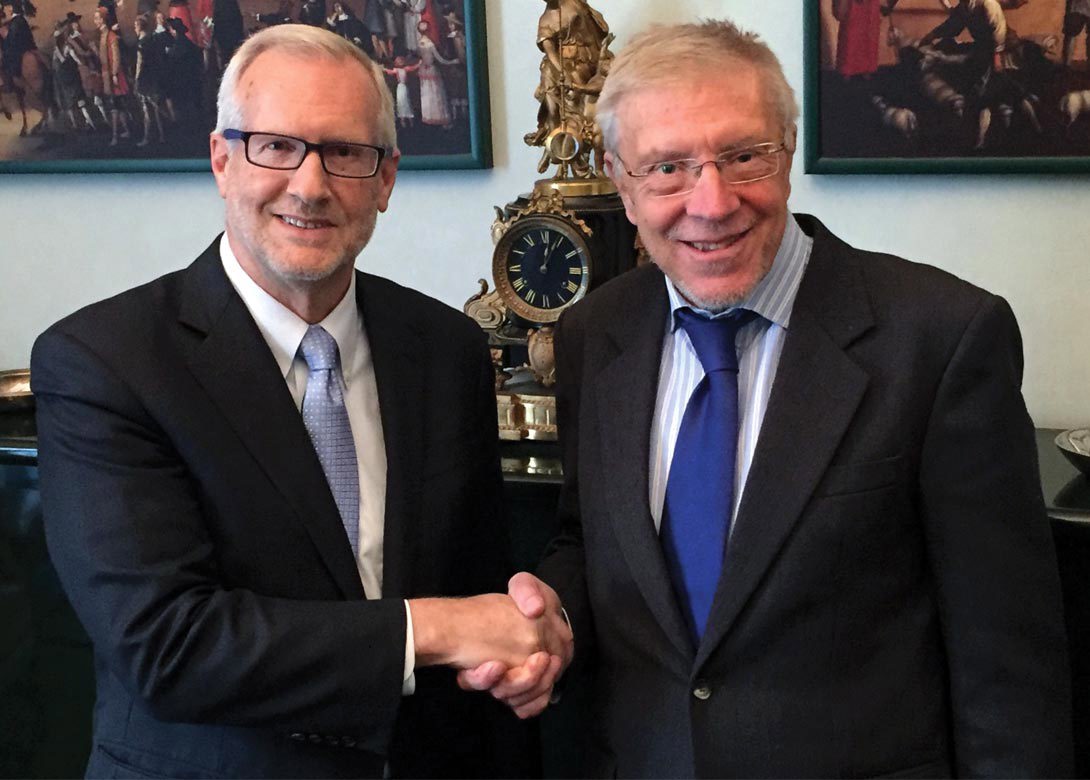 At the beginning of 2016 National Machinery LLC took a controlling interest in SMART Machinery Srl. Will Lowry visited SMART's headquarters in Tortona, Italy, to speak to Enrico Ghezzi, president at SMART, about how the new partnership is progressing and the opportunities that lie ahead. Alberto Gorreta, commercial director at SMART, also participated in the meeting.
Offering a modular system with 14 different sizes, SMART has established itself as a leader in technological advancements for thread rolling, including developments such as direct drive and servo technology – as well as 8 active patents.
Since it was formed in 2001 the company's main focus has been to leverage new technology to provide the marketplace with new solutions. "When we first set-up the company and introduced our new systems it 'broke the ice' for the industry," states Mr Ghezzi. "We were offering machines that were electrical rather than mechanical, which provided energy efficiency – due to patented solutions – whilst still delivering highly productive products."
These patented solutions include SMART's direct drive technology, which can be used on both threaders and pointers. The totally gearless direct drive provides maximum torque at zero speed and requires fewer parts, which in turn means less wear and more space for other machine components. Other benefits included an average 20% higher efficiency, reduced noise and machine vibration, as well as a longer running life due to fewer moving parts.
Another significant component of SMART machines is the patented use of linear motors in the induction system that injects the blanks into the dies. Linear motors provide precise adjustments of all introduction functions including control of the exact position of the part between the thread rolling dies and precise placement against the dies. Servo technology provides faster changeovers and reduced tooling costs.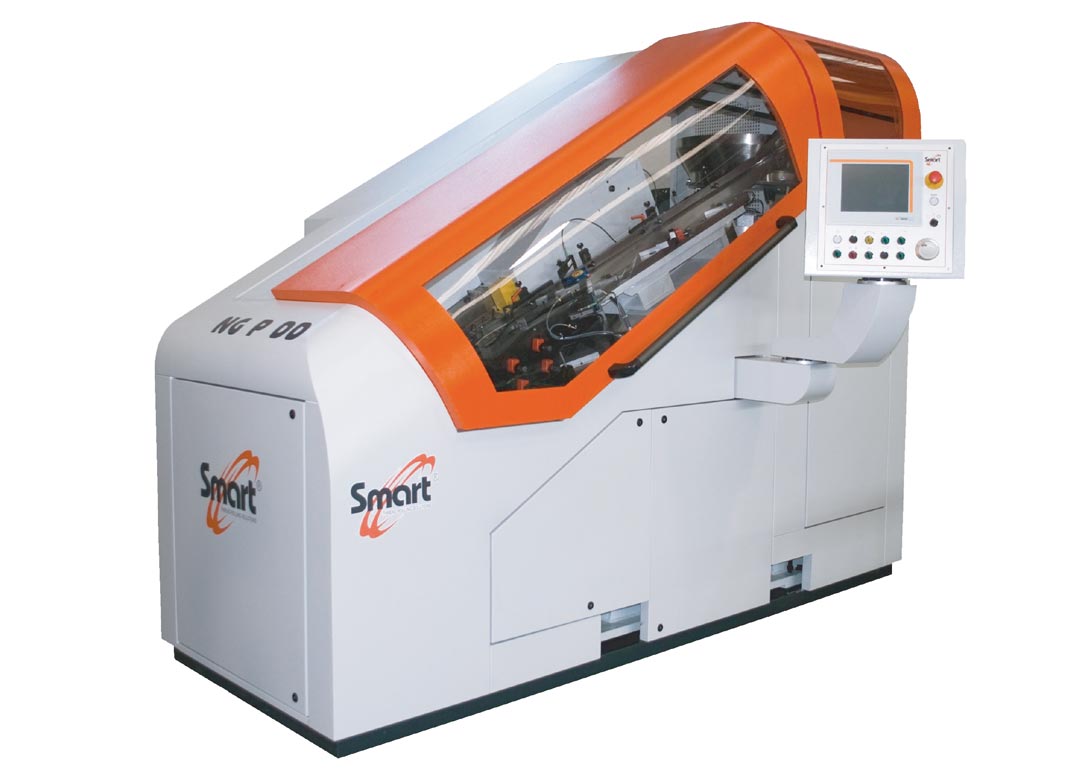 A key benefit in today's market of SMART's servo technology is that it is easier to set-up the machine and to operate, which is becoming more important due to the shortage of skilled workers within the industry. "As an industry we are losing the knowledge and experience of operators that work on mechanical machinery," reports Mr Ghezzi. "The new generation of employees do not have the mechanical set-up skills, but they are used to using modern computer-based equipment and software. That is why it is important we offer machines that do not require any previous knowledge to operate. A new employee can learn the system and then immediately set-up the machine or retrieve job set-up parameters from the machine's job storage function. This functionality helps to ensure precision of the final product."
In addition to providing great simplicity, SMART's servo-driven system also provides extremely precise positional control of the blank throughout the entire machine cycle. This consistency provides repeatable results for total control of the production process.
"The new partnership with National Machinery will enable us to continue to focus on machinery and lead the sector in developing innovative solutions for our customers," explains Mr Ghezzi. "We will also benefit from reaching new markets thanks to National's global sales and service presence."
Based in Tiffin, Ohio, USA, National Machinery has operations in the United States, Europe, Japan, China and Brazil. The Group operates in three business areas that comprise of cold and warm forming equipment, process technology, and customer products and services.
"There was an immediate attraction from both sides," mentions Mr Ghezzi with a smile. "From National Machinery's perspective our thread rolling equipment completes National's product portfolio. From the SMART perspective, we gain access to the Group's worldwide operations – enabling us to grow our brand."