Bafa celebrates 70th anniversary
04 April 2016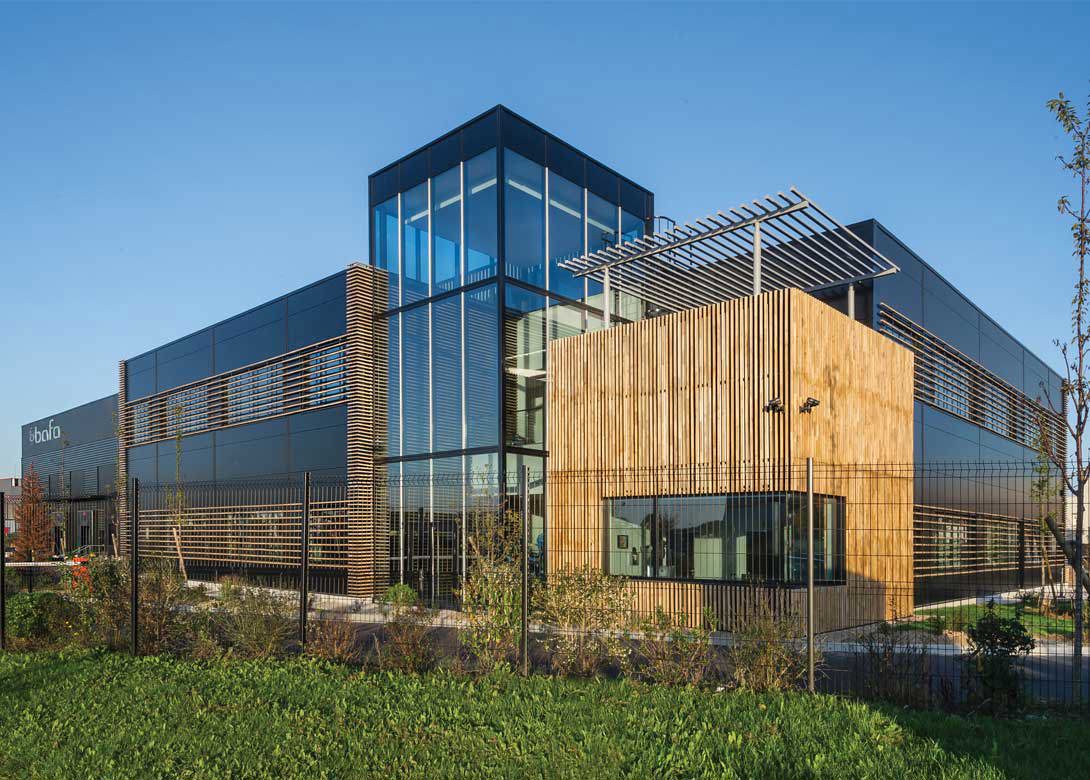 Bafa S.A is a french family business that specialises in supplying a wide range of fasteners and fixings in both metric and inch sizes. Now celebrating its 70th anniversary we spoke to lionel ramon, ceo at bafa, to find out more about the company and its plans for the future.
Can you tell us the history of Bafa S.A? When was the company established and what have been the key points in its development?
Bafa S.A was established in 1946, which was mainly due to the presence in France, at the time, of so many US military vehicles. This created a special demand for screws and other fasteners for the maintenance of these vehicles. Bafa became known as a French specialist distributor of American 'Inch' fasteners and since then the company has not looked back.
In 1986, the company moved into a new headquarters in Bondoufle in the south of Paris, which enabled us to expand our storage space to 2,500m². Then, in 2000, I decided to expand the business and acquired several companies in order to reinforce our sales force in the Paris region. One such company was C.I.F.A SARL, based in Franconville. The acquisition of C.I.F.A SARL enabled us to have a new branch with an additional 800m² of storage.
To enable Bafa to continue to grow, and due to us filling our storage area, in 2015 we invested in the building of a new headquarters with an even bigger warehouse. The additional 3,907m² enabled us to triple our storage capacity, so that we have space for 2,256 pallet places. We now have 48 employees based in our new headquarters and we are looking to develop a semi-automatic logistic system in order to reduce occupational health risks and increase productivity.
Can you tell us more about the Bafa concept?
Flexibility, availability and choice are three key words for our company. We have a wide range of products, which includes more than 65,000 items. This enables us to target different types of customers – from individuals to small and medium size businesses, as well as large groups – and meet all their needs.
Customers today are becoming more and more demanding, which is why we have to react quickly. At Bafa we can deliver products within 24 hours across France thanks to the close relationship with our forwarder.Another important factor in our success is that we do not have a minimum order quantity. If a customer wants 3 or 5,000 bolts, we promise to serve them in the same way with the same professionalism – with the aim of satisfying every customer.
How has Bafa's product range developed over the years? How does the company ensure it is providing the products its customers need?
Our main products are screw, bolts, washer, threaded rods, dowel pins and nuts in metric and imperial sizes, which are available in various materials (stainless steel, steel, brass and nylon) as well as with different types of coating. We can also offer customers products according to drawing thanks to the good relationships we have with our suppliers.
In addition to our main products, we have also extended our web shop and our range of tools. We have developed our tool range by further developing our relationship with the Wera brand, which means that customers can find the right tool for their assembly. However, our core business still remains the sale of fastening solutions.
Thanks to our excellent purchase and sales departments, we are able to ensure that we are providing the products our customers need. We are always looking at new ways to improve our range and offer new products. Our range is not fixed; this is one of our strengths because if one of our customers is looking for a product but they can't find it in our catalogue, the purchase department consults our suppliers. Our aim is to satisfy the customer and bring solutions to meet their needs."
What have been the key steps for Bafa in its growth and what are the company's plans for 2016 and the future?
The constant involvement and dedication of the Bafa team has played a key role in the growth of the company and the satisfaction of the customer, and will continue to be a key factor as the company grows in the future. Also, our ability to react quickly to customers' needs; the technical skills of our employees; and our constant focus on quality, enables us to assist each customer with their requirements and ensure a successful project.
Over the next few years we are looking to develop our overseas sales. At the moment our domestic sales account for 96% and we see overseas sales as a big growth market. Another key factor for the company in the future will be our continued commitment to quality. To help us reach the highest quality we are looking to develop a new Kanban stock management system within the next few months, which will enable us to further improve the service we provide our customers.
www.bafa-sa.com