Automation is the future
14 September 2021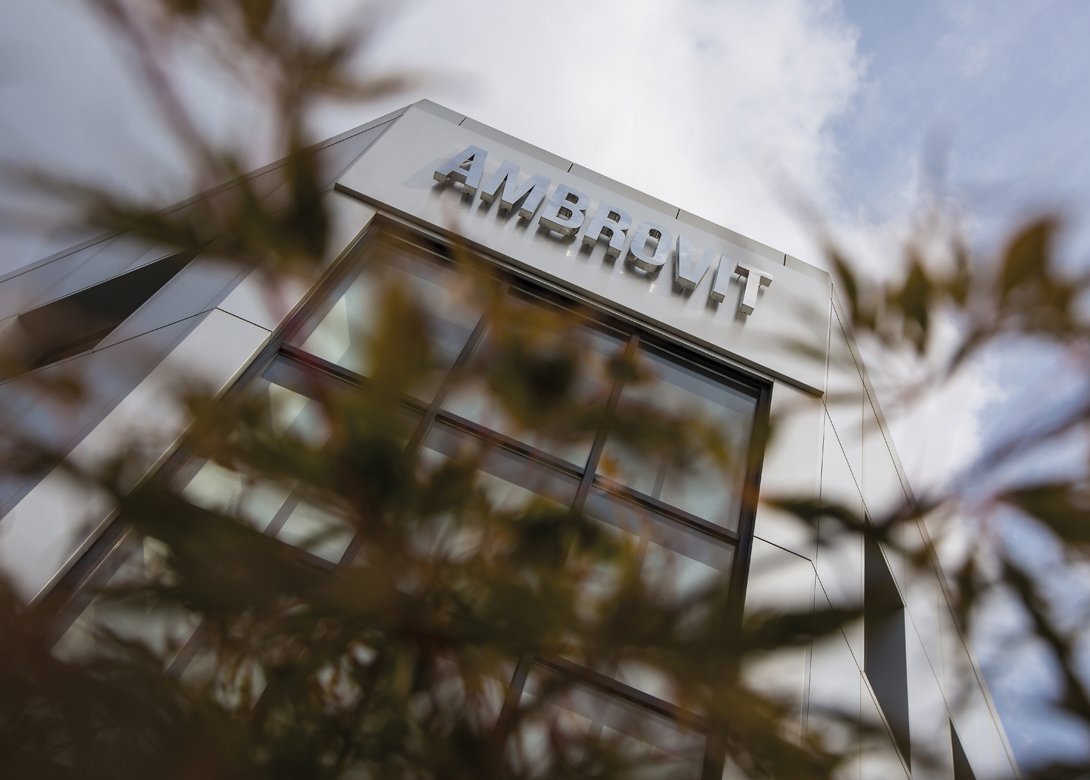 For many years Ambrovit has been focused on automation and 2021 has been no different – with the company increasing its number of automation lines for even faster order processing and faster product delivery.
Mattia Sozzè, quality manager at Ambrovit SpA commented: "Automation is the future and at Ambrovit we are living in the future. We aim for excellence and believe there can be no perfect service if it is not automated. Without constantly investing and enhancing your automation services there can be no clear management of your product offering."
Increasing the number of automation lines has enabled Ambrovit to quickly add arriving pallets to the system and for them to be automatically transported to the automated high bay warehouse – resulting in the flow of products becoming even faster and more efficient.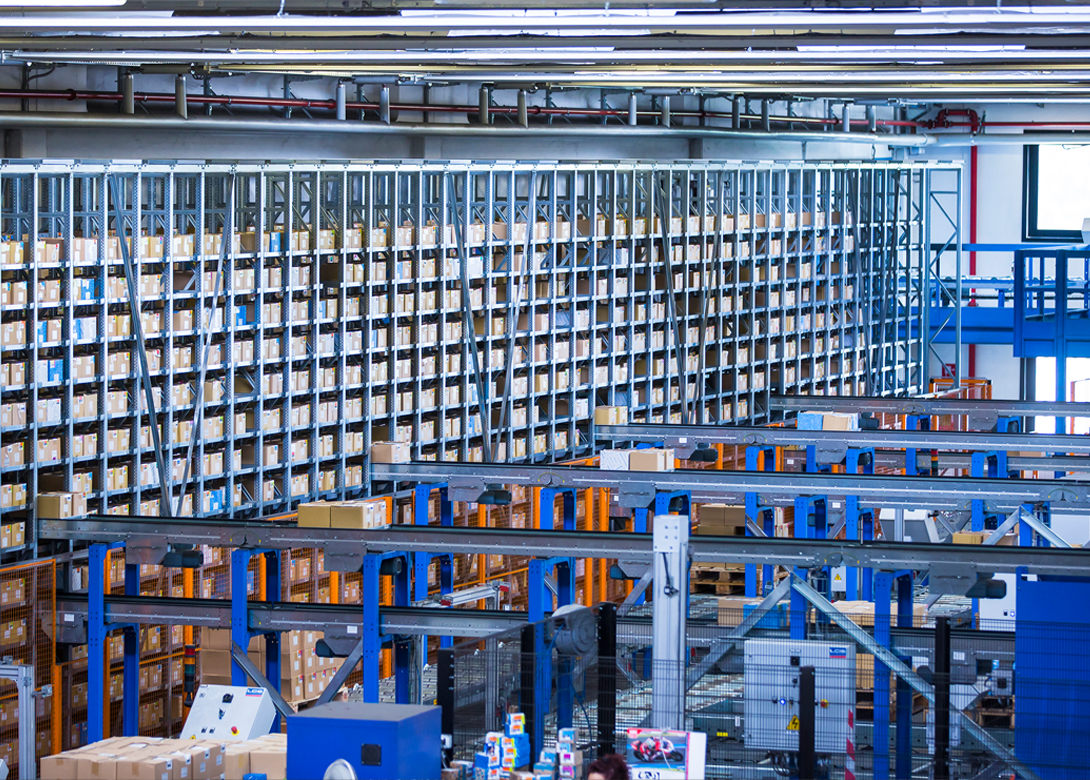 "It is important as a business you are able to be flexible, so it is easier to follow the needs of the markets and customers. After doubling the size of the automated warehouse in 2016 to 44,000 pallets, we soon realised that whilst we could quickly and efficiently send out orders, there was a bottleneck at incoming goods and getting the pallets into the system. That is why we decided to invest and automate incoming goods, so we could streamline the overall process," explains Mattia.
Within the automated warehouse there is a buffer area with 170 positions (equivalent to five containers per day), dedicated to incoming goods management, as well as relevant quality control on three operating bays. Here the operator, supported by a specialist program, carries out all the necessary inspections against product standards (UNI-DIN-ISO-EN).
This new operating system ensures a very high-level of quality and sustainable product standardisation, which Ambrovit states is important. "We also have a miniload warehouse, also fully automated, which manages and handles small loads. This enables us to prepare orders for small quantities, which may involve many articles in a very short space of time. Even in this situation, we can guarantee ultra-fast processing within 24 – 48 hours," comments Mattia.
To further guarantee the quality of products when arriving at their destination, Ambrovit's automated system also includes an automatic stretch-hood pallet wrapper to provide proper protection for products during transport. This packaging is waterproof and protects the contents while keeping the integrity of the cartons. "We pay attention to the detail and that includes putting procedures in place to ensure our products arrive in the correct condition. We've invested heavily in our packaging and believe it plays a fundamental role. We therefore want to ensure quality standards in this area."
As well as investing in automation, Ambrovit is clear – quality products is key. "Our goal is to continue with all the services we already supply and to improve where possible. A warehouse with thousands of products ready for delivery must be constantly checked and updated so that the possibility of purchase is always guaranteed, but above all – we want to ensure quality."
In order to maintain its high-quality expectations, and to ensure products are controlled and certified, Ambrovit hand picks its suppliers using a three phase selection process. Phase one – suppliers are evaluated and certified by the purchasing office under the supervision of the head of purchasing. "It is important to us that we know our suppliers personally, in order to be able to evaluate and familiarise ourselves with the quality of the products supplied. We therefore evaluate their suitability and carry out a thorough audit," mentions Mattia.
Phase two involves a request for the product – Ambrovit will send a supplier documentation outlining procedures that must be strictly adhered to. The supplier is then required to carry out inspections and tests and provide reports to guarantee standardisation.
Phase three involves products being constantly tested in Ambrovit's in-house laboratory, which has been equipped with the latest generation of instruments for quality control and sophisticated software. Equipment includes a metallographic micro cutting machine, Rockwell hardness tester, Vickers micro hardness tester and coating thickness tester, as well as a Corrosionbox for salt spray tests according to
ISO-DIN. All instruments used are subject to regular calibration tests as stipulated by management procedures to conform to the UNI EN ISO 9001:2015 norm.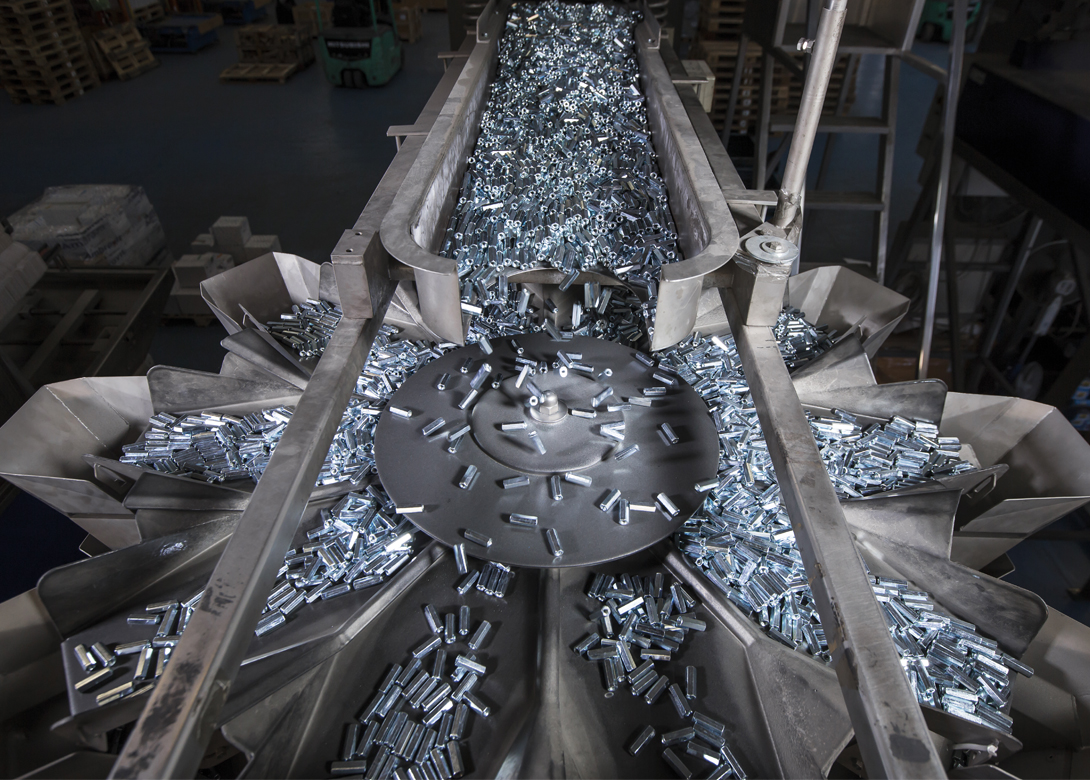 "The demands of our customers are increasingly aimed at having quality products that perform in all types of use," explains Mattia. "Our investments in automation and new technologies is enabling us to have a larger amount of products with specific uses. Obviously, our customers also pay a lot of attention to the purchase costs, but Ambrovit is extremely competitive here."
To be a leader in this market, Ambrovit believes it is not enough to have good products delivered quickly – long-standing relationships are vital and over the past 18 months this has never been more true. The pandemic has meant customers need to communicate and work together more than ever before – something that Ambrovit has always strived to achieve.
"Our relationships with our customers are the result of years of collaboration and have been further consolidated during this tough pandemic. As a business you have to work together with your customers to create synergies to address economic aspects; to be as transparent as possible; and to also communicate effectively. This of course means providing product information quickly and clearly – an offering we've now enhanced with our online portals."
Ambrovit's online portals give customers all the product technical specifications and product updates in a clear, intuitive and easy to view way. There is also an online interactive catalogue that is constantly updated in 'real time'.
Given the focus once again this year on automation – what are Ambrovit's plans for the future? "The aim of Ambrovit, and therefore of our foreign sales force, is to seek out new markets without exclusion, both in Europe and on other continents. It should be said that, despite the pandemic period, we have achieved significant commercial successes that has further confirmed our market position."
"For the future, we expect trends to be geared towards quality above all – as well as the need for niche products for industry sectors, which may include innovative materials. We also see a trend in the responsibility of the ecological and environmental aspects of our products, which Ambrovit is ready for. For instance, we are already a promoter of initiatives for a healthier and cleaner environment." 


www.ambrovit.it