Appa Trade opens stock warehouse
25 March 2021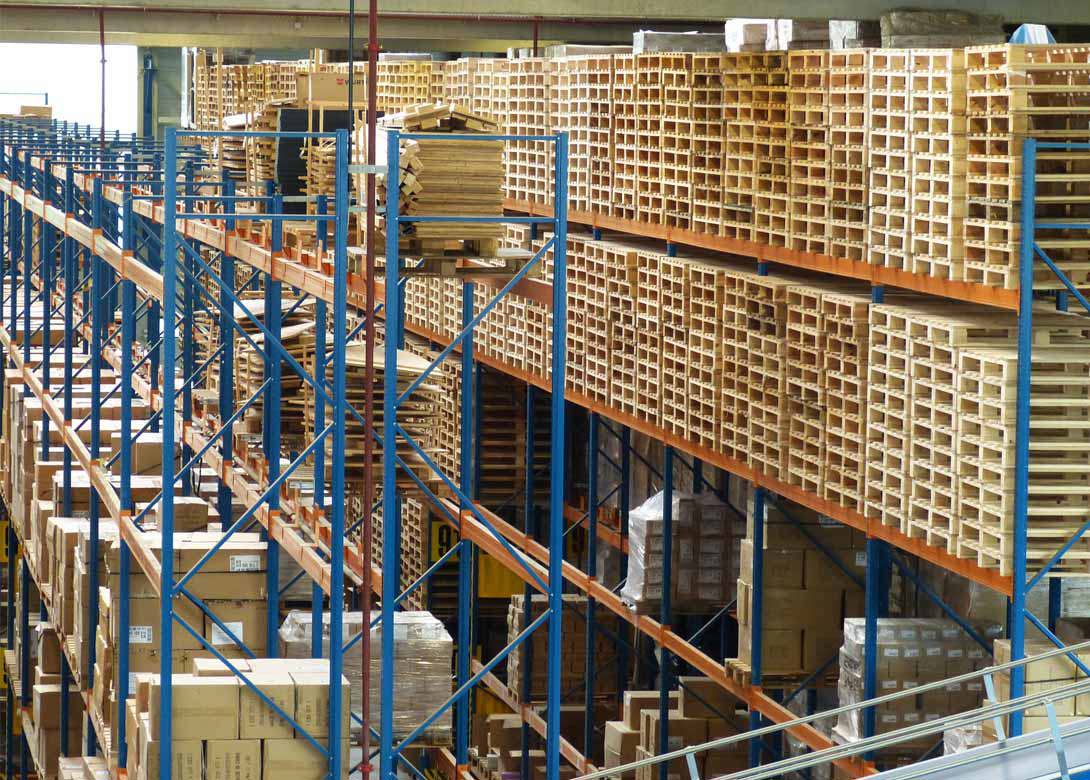 *stock image used
With roots dating back to 1996, Appa Trade has established itself within the French market as a fastener importer predominately focused on the direct import of full containers. However, the company has now taken the next step in its development with the opening of a stock warehouse in Beauvais, 75km north of Paris, France.
Alain Pauly, joint owner of Appa Trade SARL, comments: "Since 2014 we have operated exclusively as a direct importer of full containers and specialised in the import of screws, bolts, fasteners, fixings, hardware, tools, etc, from Asia – mainly China, Taiwan, Vietnam, Malaysia and India. Through the import of full containers, we have been able to develop real expertise in not only the products, but also in sourcing, purchasing, ensuring quality, as well as meeting packaging and delivery requirements."
After seven years of focusing on full container imports, Appa Trade took the decision towards the end of 2020 to open its first stock warehouse. "Introducing our own stock warehouse was a logical step to enable us to keep growing the business," explains
Alain. "Through the import of direct container business, we had established a strong customer base of mid-sized companies, but we were unable to sell to the small resellers, as they didn't have the necessary volumes to buy full container loads. We therefore decided to keep one foot in direct containers, but also take the next step into having our own stock warehouse. By doing this we can leverage our long experience of working with Asian manufacturers, as well as bringing more services to customers – smaller quantities, quick supply, etc – as well as attracting new customers."
Although its head office is in Villeneuve-Loubet near Nice, in the south-east of France, Appa Trade knew that its stock warehouse needed to be in the north of the country. "Beauvais is ideally located between the port of Le Havre and Paris and the new warehouse allows us to lower our logistics costs and provide our customers with particularly competitive prices," mentions Alain. "We will share the warehouse with our sister company, SAMOT, which is focused on the drop ceiling accessories industry. We see a lot of synergies between the two businesses and through the new stock warehouse I am sure we can develop this in the future."
With the new warehouse Appa Trade is able to keep a number of selected products in stock, including DIN 571 lag screws (from 5mm x 40mm to 12mm x 180mm), roofing bolts (NFE 25129 screws and DIN 555 nuts from M4 x 20mm to M8 x 60mm), carriage bolts (DIN 603 screw and DIN 555 nut from M6 x 30mm to M12 x 180mm), French standard of washers NFE 25513 (Series M, L and LL, diameter 4mm to 20mm), various kinds of nuts (DIN 934, DIN 985, DIN1587, DIN 6923 and DIN 315), threaded rod fittings, threaded rods DIN 975 class 4.8 and lengths 4mm x 1,000mm to 20mm x 1,000mm, as well as anchors (hollow wall anchors, nail hammer anchors, nylon plugs).
Appa Trade is looking to sell these products exclusively to distributors, including hardware shops, tools and industrial supply shops, distributors of construction materials, specialised resellers (electrical, plumbing, sanitary, HVAC and wood), as well as specialised dealers focusing on fasteners and fixings. "In order to facilitate resale, our products are delivered in neutral boxes and labels, without any mention of brands. However, if a customer wishes, and if the quantities are sufficient, we can develop customised packaging (cardboard or plastic box, labels with logos and colours, etc)."
Thanks to its experience working within the Asian market, Appa Trade is also able to ensure the quality of its products. "All of our ranges and products comply with all market quality standards and requirements (ISO certification of factories, compliance with DIN, NFE, ISO product standards, CE Marking, etc)," points out Alain. "The quality of all orders is also ensured by precise and rigorous control, with traceability guaranteed by lot numbers that appear on the packaging."
Opening a new stock warehouse in the middle of a pandemic was a big step, but Alain is confident it is the right decision. "The French construction market is handling the situation relatively well. People have taken less vacations and so this money is being spent in home improvements and this has led to DIY stores seeing growth last year, which has been very positive for us," explains Alain. "Where we have been impacted regarding the stock warehouse is the crazy prices regarding sea freight. This is unprecedented and the only way for any importer to handle this is to pass these prices onto customers and the market, which I am sure we will see over the coming months."
Alain concludes: "Even with very high freight prices, and the potential for anti-dumping measures in the future, as an importer you should never stop importing, regardless of the conditions. If things are difficult for you then they are difficult for the others as well. In many cases those that win are those that have the products and have the connections with the relevant suppliers throughout Asia, not just China. Through our new stock warehouse, we will be able to continue to support our customers in France, and throughout Europe."