A manufacturer for generations
27 September 2018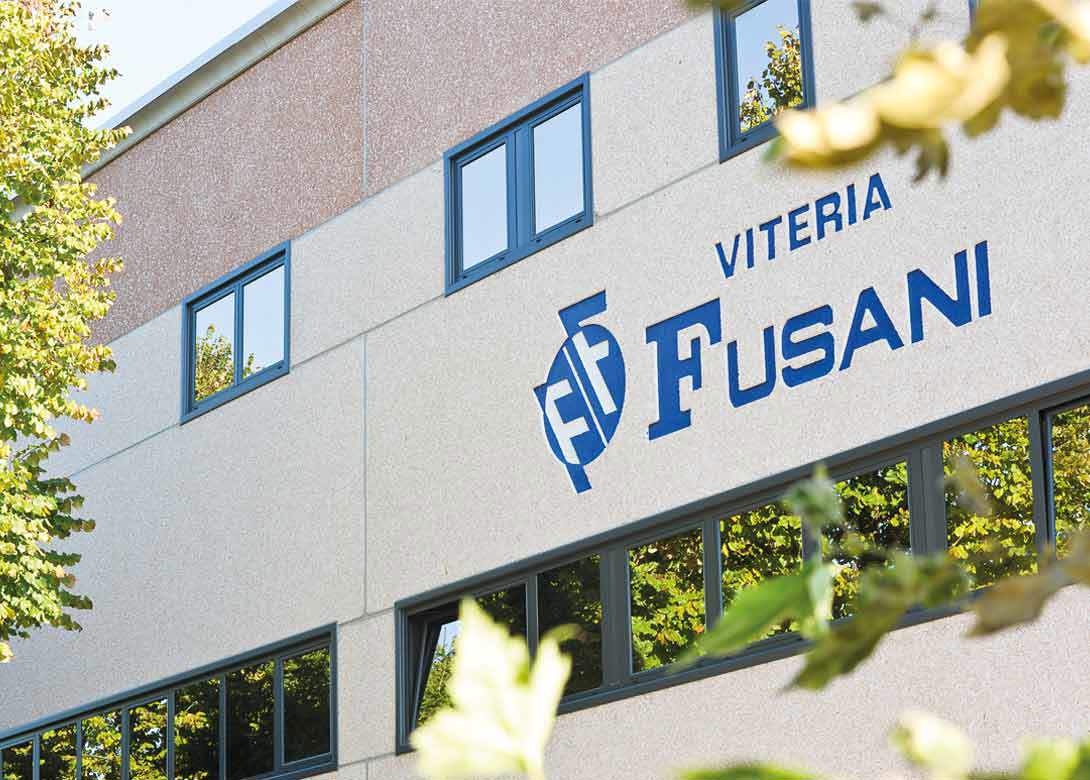 Francesco Fusani's entrepreneurial spirit led to the creation of Viteria Fusani Srl in 1955 as a manufacturer of metal screws and rolled rods – with a focus from the very beginning on quality in production. From this base, the company experienced great prosperity thanks to its commitment to top product quality.
As certification bodies gained importance in the world markets, Viteria Fusani was able to implement the necessary procedures quickly to guarantee that it was always at the forefront of development. Over three generations the company continued to grow to become a specialist in manufacturing special screws, standard screws, precision screws, self-tapping screws, as well as metric and self-forming screws – in a variety of materials.
"The successful growth of our company is down to the experience and knowledge of our staff," states Isabella Fusani, sales manager at Viteria Fusani. "Italy is known for its tradition of family companies, handed down from generation to generation, and we are proud to be such a company. This means that we have within our organisation people who believe in the work they are doing, and in their history. It means they are moving forward with pride and a wealth of experience – with a passion to continue to keep pace with innovations and the demands of the market."
To continue its success, Viteria Fusani decided to invest in a new production unit in 2013, which consists of a 2,400m2 covered production space and 300m2 office space – set in an outside area measuring 11,000m2. The company is also looking to expand its sales in the automotive sector, which is why it is currently working with the Italian certification institute ICIM to obtain IATF 16949:2016 certification by June 2019, and is aligning itself with the requirements of Industry 4.0. That is also why Viteria Fusani recently added a new multistation stamping press to further develop its screw and special parts production capacity – bringing it more into line with turned products, but with the economy of stamped products.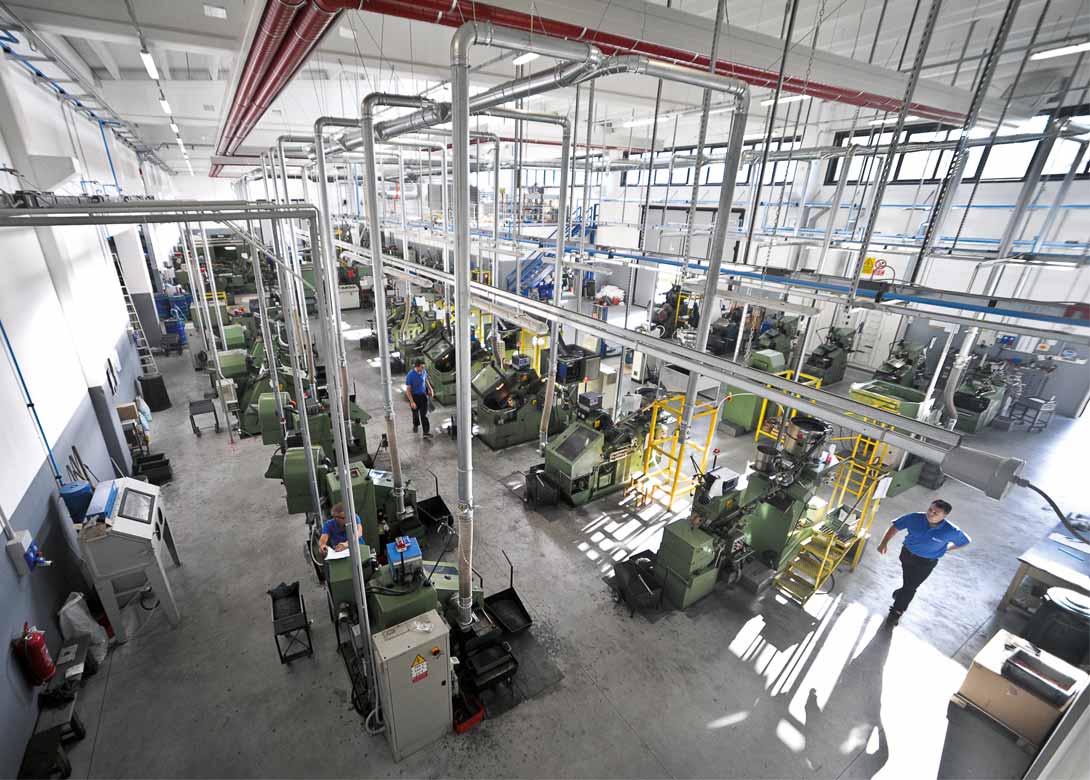 "We are also introducing a new consolidated IT system, which will replace the various software packages acquired over the course of the past 20 years," points out Isabella. "Having all the data to hand in a single system – to which we have also connected the production machines – will enable us to derive benefits that can be used to improve efficiency throughout our processes. We have even replaced some auxiliary installations to the production processes in order to bring our available technology more up to date and make it more efficient."
Isabella continues: "To add to this we have also taken on new staff with a view to improve process efficiency and company growth. Industry 4.0 is our strategy of choice to add value to the company, and to our clients, and the initiatives that the Italian government has put in place to guide companies towards Industry 4.0 have certainly provided an impetus for growth."
Today, Viteria Fusani's production is focused on special screws with technical assistance available to identify the best product to meet customers' requirements. "We are always available to discuss with our clients the best way of finding solutions that will bring mutual benefits," concludes Isabella. "Anybody who produces screws like we do, knows this is not a sector that offers attractive margins. Prices depend both on developments affecting raw materials (and in this context we will see what happens on a political level in the months to come) and labour costs, which in Italy are certainly not the advantage they are in other parts of the world – where so many companies are now relocating their production sites. As a company we try to balance all 'the ingredients' that go into deciding the selling price – seeking to calculate it in a way that gives the client the highest possible value in terms of our professionalism and expertise."
Find Viteria Fusani at Fastener Fair Italy on Stand 234.