A continuing commitment to quality products
20 November 2020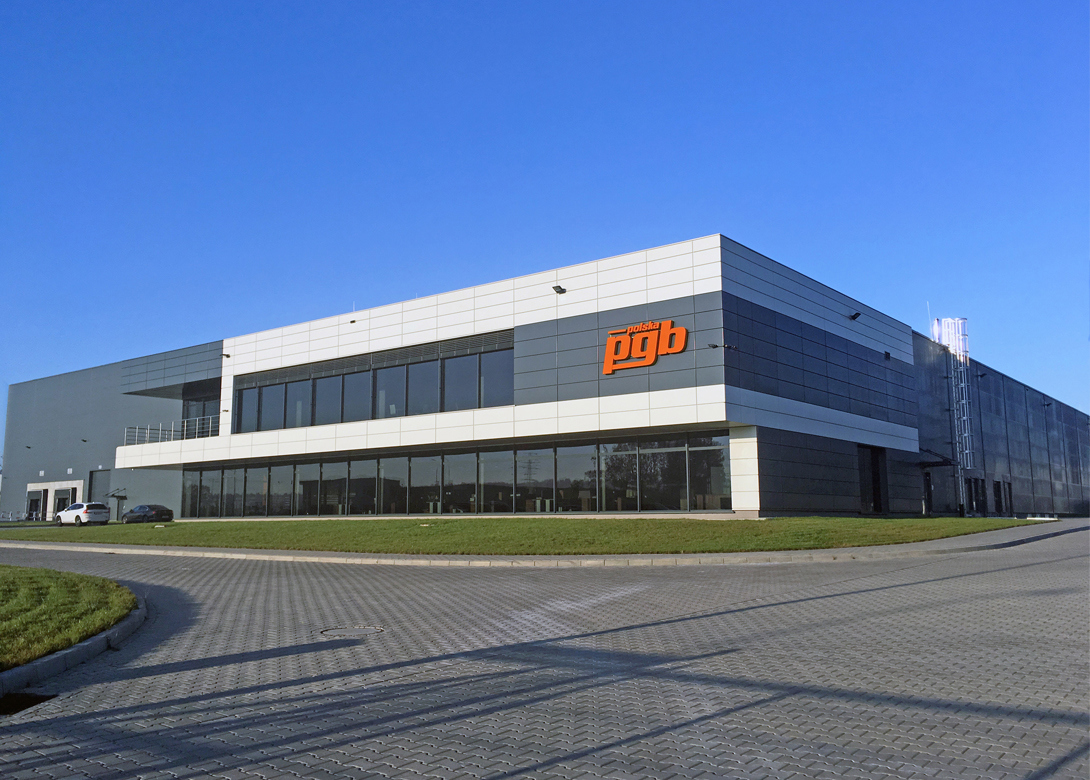 pgb-Europe N.V, or Pennoit-Grootaert Boutenhandel in full, is a family controlled business that has evolved from being a sole proprietorship into a renowned international player on the market – with production capabilities within Poland.
Whilst its head office, which is also the logistics centre for its wide range of fasteners and hand tools, is located in Melle near Ghent, Belgium, the company also has production facilities in Vietnam – focused on the production of wood screws – as well as pgb-Polska in Poland, which focuses on the production of anchors.
pgb-Polska has a history that dates back to 1997 and specialises in the production of the SMART® brand of fastening solutions. The division is headed up by Krzysztof Biskup, a 25 year veteran within the fasteners industry. "I have seen many changes during my time within the industry – especially within the local Polish market," states Krzysztof. "For example, the Polish market has shifted from a sole focus on producing cheaper basic products towards a market that gradually started to ask for higher quality products and a more innovative product range, where pricing is no longer the only determinative factor. Because of this evolution towards quality, a stronger connection has been noticeable between the domestic Polish sector of the fasteners industry and the European markets. This has strengthened all trade and partnership relations."
Through concentrating on European markets, combined with Poland's membership of the European Union, pgb-Polska has been given plenty of commercial opportunities to grow its production capabilities and product portfolio, which has resulted in the company achieving a variety of certifications and accreditations for its quality, such as European Technical Assessments (ETAs). "By focusing more on the European markets, pgb-Polska has introduced higher standards and improved relations between production, distribution and final customer," explains Krzysztof. "The
high-quality products produced by pgb-Polska are up to the standard and expectations of the European markets and are even beginning to set the tone and direction in the innovation and development of new products."
Krzysztof continues: "Within pgb-Polska and pgb-Europe a vast majority of products have a unified certification and a unified packaging system, which greatly benefits the customer base. This means it does not matter if the products are shipped directly from our warehouse in Poland or the headquarters in Belgium. All products adhere to the same level of quality."
In addition to the quality and price of the products, pgb-Polska also guarantees a high availablility of products to its customer base. Through smart warehouse management pgb-Polska is able to offer full traceability, technical support and quick responses to customer requests. All of this is supported by a modern and IT-driven sales system that gives pgb-Polska the possibility to hand out sharp commercial offers and discover the best prospects for the future.
Together with the Belgian mother company, pgb-Polska focuses primarily on development and production of new products within the existing pgb-Europe family of brands. Prime examples of these brands are SMART, PFS+ and HAPAX among others. Besides these brands, pgb-Polska also services private labels and is able to deliver the products in any kind of packaging as specified by the customer.
By working with these private labels and offering a full customisable quality product, at a sharp rate, pgb-Polska is able to take maximum advantage of the growing emergence of these labels within the European fastener industry.
Krzysztof concludes: "I am convinced that the fastener industry and Polish market is facing a bright future. The focus on quality and service will further open foreign markets to pgb-Polska. It will not only be European markets that are within reach, but also the Middle Eastern and Asian markets that will become open to us."