A big thanks
18 October 2018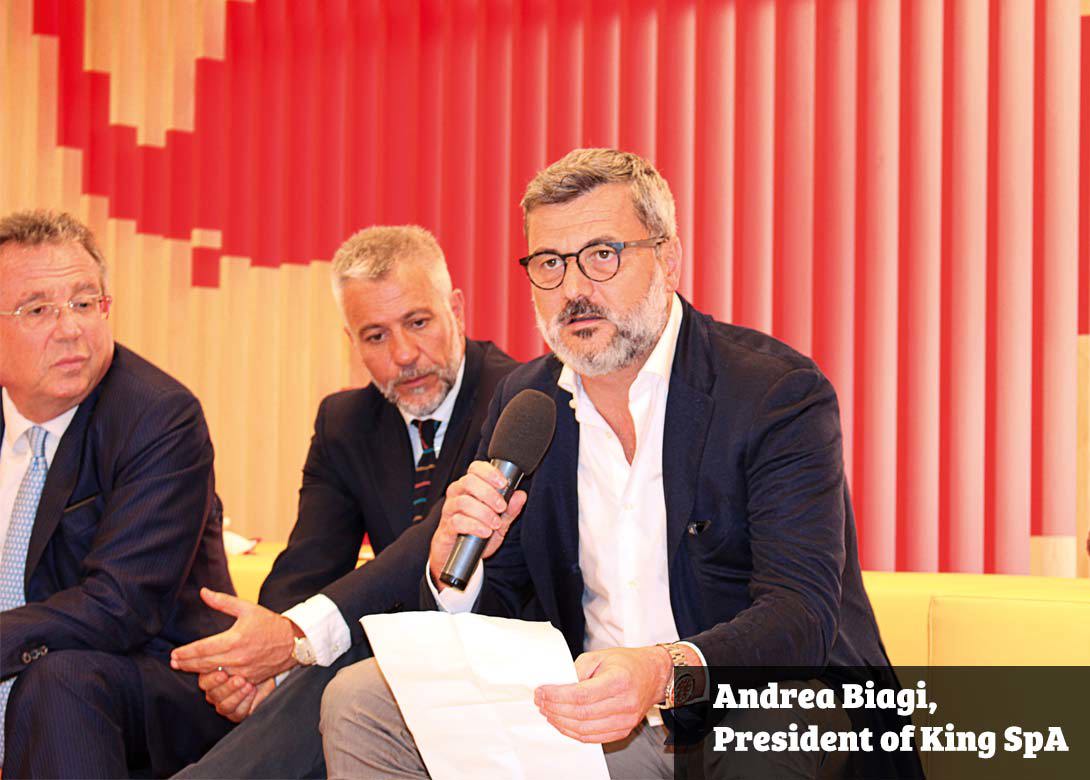 The 1960s… years of protests and rebellions, years of small and big ideological revolutions, years of significant changes – some of which were only promised and then faded away. On the other hand, some promises were screamed, shouted and finally kept.
In the 1960s there was the Cuban Missile Crisis and the Vajont Dam; The Beatles sang 'Love me do'; Martin Luther King delivered the famous speech "I have a dream…" and then was murdered; as were John and Bobby Kennedy. The Apollo 13 crew returned safely to Earth; Italy became European champions at football; there was also the Vietnam War; the invention of personal computers; and the Mont Blanc Tunnel was completed.
Those were years of ideas and hopes, of big and small dreams… and it was from just a small dream on 7th May 1968 in Milan, in via Marco D'Agrate no. 34/c, that King SpA was born.
"Through hard work, as well as a reliable service and products, this small dream has become a big success with King celebrating its 50th anniversary in 2018," states Andrea Biagi, president of King, proudly. "I would like to give a big thanks to all our customers and suppliers for the sincere and constructive relationship throughout the years. Moreover, we particularly want to thank all present and past colleagues, the true heart of the company, who have greatly embraced the 'King inside' philosophy."
Andrea continues: "We believe that behind any structure or business it is the people and human relations that are key in its growth. With our customers and suppliers, we have worked together on the path to success and I am sure they would join us in a sincere gesture of solidarity towards less fortunate people, who have to fight every day to earn a little happiness. For this reason, we decided to celebrate our 50th anniversary by helping Soleterre ONLUS to realise physcosocial support within the pediatric oncology unit of San Matteo Hospital in Pavia. We thought it was the best way to celebrate our 50 years and we hope that thanks to our help, at least for a small part, their pain can be soothed."