More BIAFD members, better informed
04 June 2019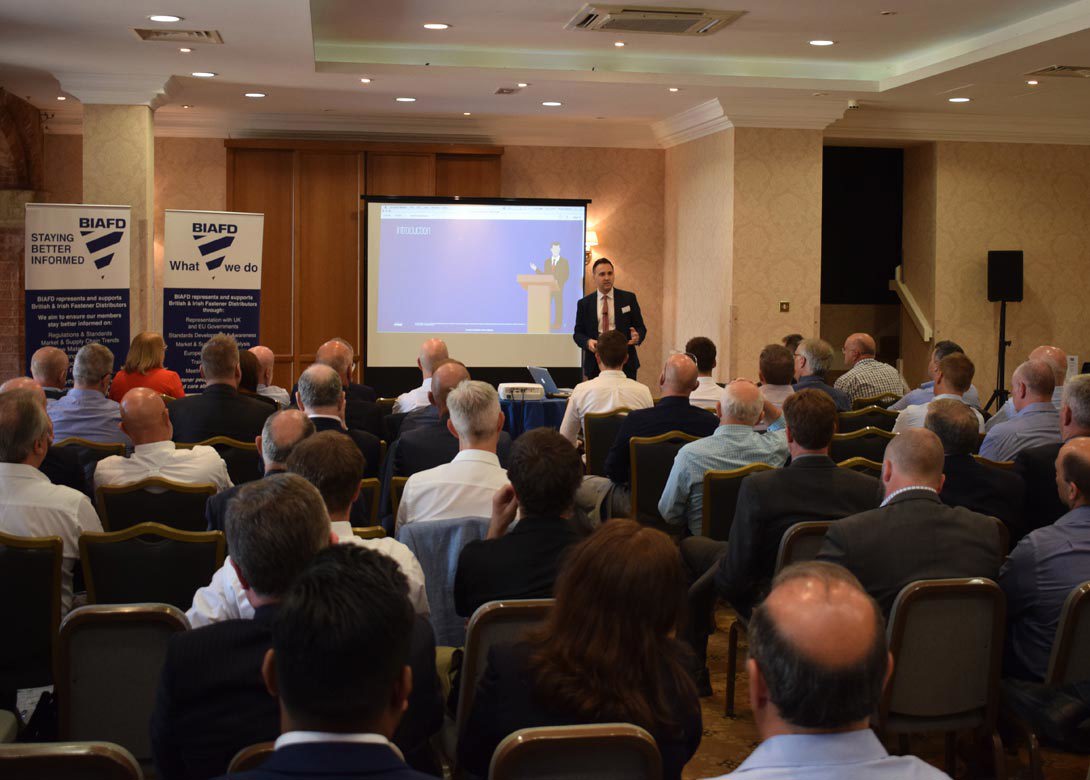 A strong line-up of expert speakers ensured a near-record attendance of BIAFD members were once again better informed, at the UK and Irish Association's spring meeting in Stratford-upon-Avon.
Inevitably the topics revolved around the UK's exit from the European Union. KPMG partner, Matthew Fleming - returning for the third year running to talk about BREXIT implications – couldn't resist a 'Groundhog Day slide'. He went onto share the results of his Google search on "BREXIT means…", which as well as "BREXIT" and "Exit" apparently also means "Titanic". Humour aside, Matthew went on with his customary skill and insight to explore the scenarios and their implications for business.
KPMG colleague, Nicola Haynes, challenged the audience with "Are you really prepared?" and then went into the detail of contract terms, VAT, customs data, to name just a few. She rounded off with a look at what else was going in in International Trade, including 'Trump Tariffs' and the implementation of the Japan-EU Free Trade Agreement.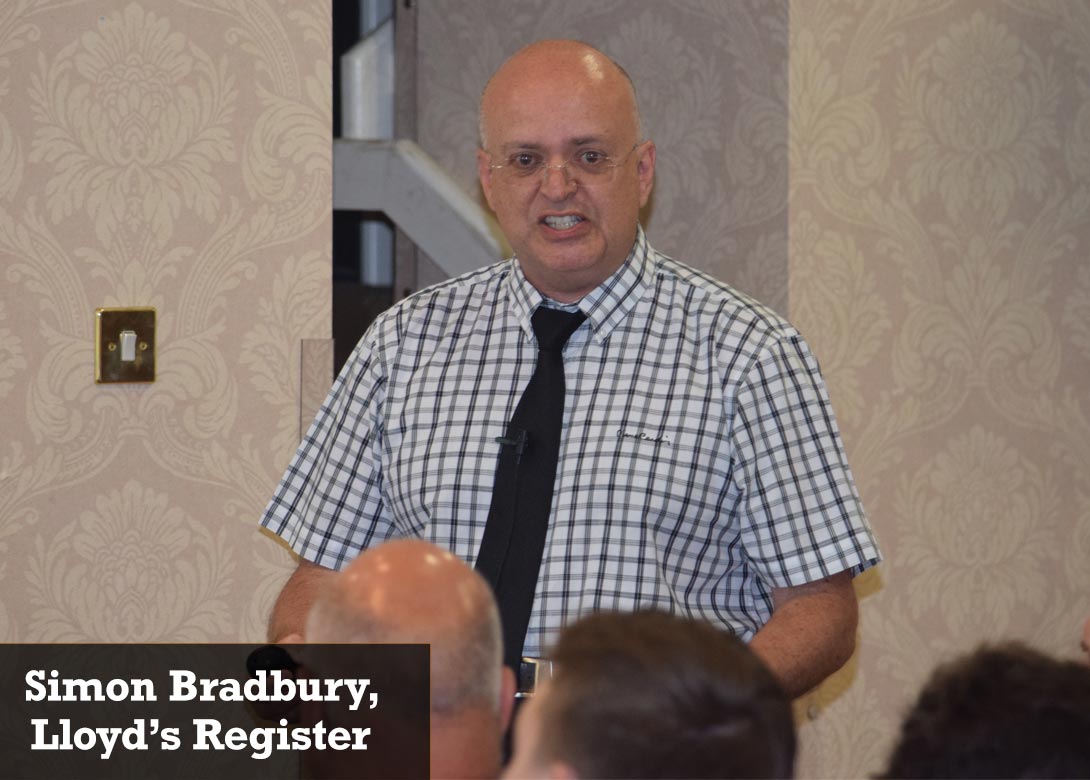 With sunshine bathing the fine gardens of the Welcombe Hotel, it took a bit of corralling to get everyone back to their seats, but the next speaker was definitely worth it. Simon Bradbury, from Lloyd's Register, tackled the wide-ranging concerns about the UK companies will be able to continue to CE mark their product for export to European Union countries as well as looking at what is known so far about UK Government plans for a UKCA assurance mark.

Lawrence Jasper and David Macmillan, from Bolloré Logistics rounded off an informative afternoon, with some thoughts on the advantages of Authorised Economic Operator status for importers and exporters and other areas of customs compliance on which members might benefit from expert advice.
Following a serious afternoon, BIAFD Chairman Guy Stanhope had astutely made sure the mood would be lightened in the evening. More than fifty members who stayed for dinner were entertained by the spot-on timing and razor-edged word play of veteran comedian Austin Knight.
BIAFD's membership continues to grow. Its best advocates are, naturally, its members. Their continued support has meant that attendance at the Association's meetings has doubled over the last ten years. By contrast, the annual cost of General Membership remains just GB£400.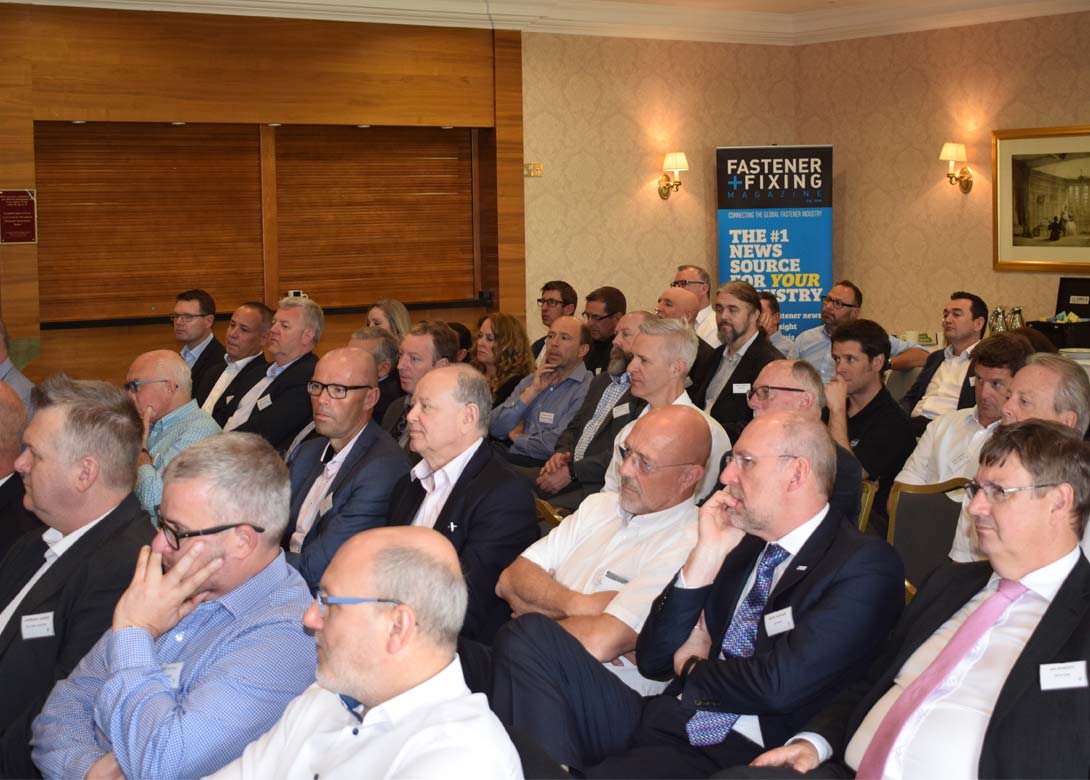 BIAFD played a crucial role in informing the UK and Irish fastener distribution sector about EU anti-dumping and continues to play a major role as a founder member of the European Fastener Distributor Association. Increasingly, however, BIAFD has turned its attention to technical and standards issues, to fastener quality assurance in critical user sectors, and to providing education and training for its members personnel.
"In the first quarter BIAFD ran an excellent seminar on hydrogen embrittlement, in conjunction with the CBM, and another well-attended Introduction to Fastener Manufacturing seminar and factory tour," says Guy Stanhope, BIAFD chairman and owner of Phil Holden Fasteners Ltd. "Discussion amongst our Executive Members at this meeting identified in no uncertain terms the challenges of finding, training and retaining good quality people in UK fastener businesses. BIAFD has committed to the urgent development of further educational resources it can provide members to ensure not only directors and owners are better informed, but also employees at all levels."

For more on BIAFD membership visit www.biafd.org or email info@biafd.org.uk