British Steel placed into receivership
22 May 2019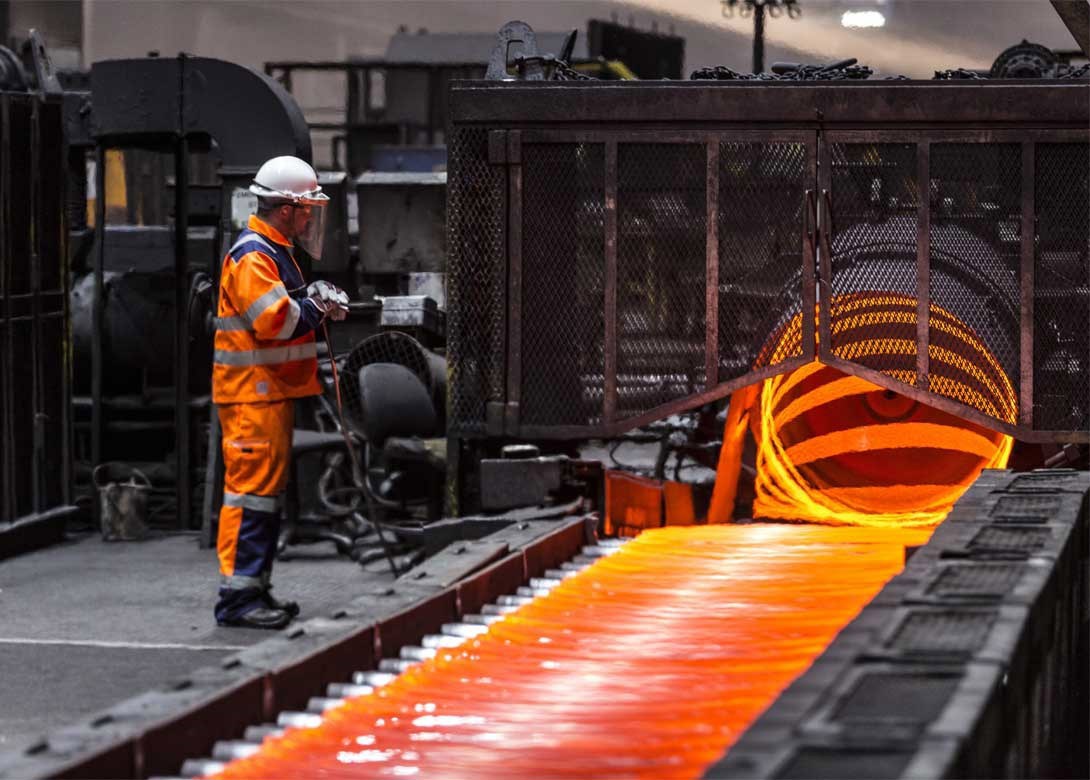 On 22nd May a UK court appointed EY as official receiver for British Steel, following the failure of its owners, Greybull Capital, to secure emergency funding from the British Government.
On the previous day, Sky News broke the story that British Steel was in imminent jeopardy of collapse with Greybull seeking an additional emergency funding from the UK Government, which had already provided a GB£120 million loan to cover environmental compliance costs. Greybull was reported to have initially been seeking as much as GB£75 million additional funding, but subsequently reduced the figure to GB£30 million.

UK Business Secretary, Greg Clark, issued a statement saying: "The government has worked tirelessly with British Steel, its owner Greybull Capital, and lenders to explore all potential options to secure a solution for British Steel. We have shown our willingness to act, having already provided the company with a £120 million bridging facility to enable it to meet its emissions trading compliance costs. 

"The government can only act within the law, which requires any financial support to a steel company to be on a commercial basis. I have been advised that it would be unlawful to provide a guarantee or loan on the terms of any proposals that the company or any other party has made."


He went on to add: "I will be working with the Official Receiver and a British Steel support group of management, trade unions, companies in the supply chain and local communities, to pursue remorselessly every possible step to secure the future of the valuable operations in sites at Scunthorpe, Skinningrove and on Teesside." 


British Steel employs around 5000 people, primarily in Scunthorpe and Teeside, but various estimates suggest five times this number of people are reliant on its operations for their livelihoods. 
 UK Steel, the industry's trade body, said: "This news is significant blow for the company, its employees, and the communities across the UK that it supports. British Steel does not sit in isolation but is a critical part of the UK's wider steel sector, a strategic British industry underpinning a myriad of supply chains." The statement continued: "Receivership does at least leave options on the table including providing a time to secure a new buyer. We have every confidence that the Government is investigating every available opportunity and pulling out all the stops to ensure a viable solution is found." 


UK Steel believes that despite the challenges faced by the sector currently, the outlook for steel demand in the UK and remained positive. Richard Warren, Head of Policy and Representation at UK Steel, commented: "Of course, many of our challenges are far from unique to steel – the whole manufacturing sector is crying out for certainty over Brexit. Unable to decipher the trading relationship the UK will have with its biggest market in just five months' time, planning and decision making has become nightmarish in its complexity. I must again state in no uncertain terms the critical need for the UK to reach agreement with Europe as soon as possible, avoiding a no-deal Brexit at all costs. Those that claim otherwise are breathtakingly callous in their attitude towards manufacturing in this country."

"Beyond the cloud of Brexit, long standing domestic issues such as uncompetitive electricity prices and business rates also continue to chisel away at investment and action on these issues, as part of the Government's Industrial Strategy, must also be a top priority for the Government now."

British Steel's Wire Rod Mill at Scunthorpe supplies cold heading quality wire, amongst a range of other wire products for construction and automotive applications. At the end of last year, the Wire Rod business announced it had secured investment in order to commence a major upgrade, including the installation of a new modern high-speed wire rod line, aimed at substantially increasing its the range and production quality capabilities.

In September 2017 British Steel acquired FN Steel, based in the Netherlands, which is also a significant supplier of materials to the fastener manufacturing sector.