Barton Cold-Form to invest in machinery
26 May 2021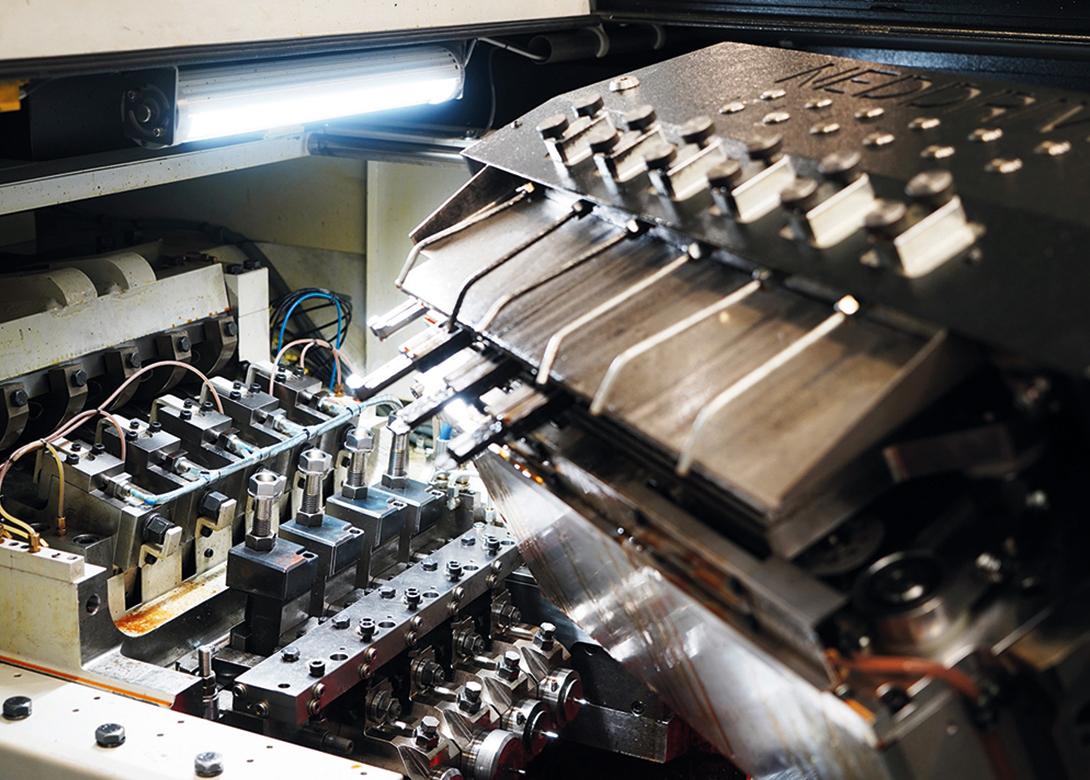 Barton Cold-Form, the UK manufacturing division of Optimas Solutions and expert in cold forging technology since 1932, has announced machinery and technology upgrades totalling approximately €3 million.
Operating from a state of the art 5,000m2 facility in Droitwich, the considerable investment has allowed the midlands-based manufacturer to substantially increase capability, capacity and solidify its position as a world-class market leader in the production of highly engineered, bespoke fastening solutions.
Boasting an already impressive capacity list, the company's vast array of cold heading, secondary operation and thread rolling machines, have been bolstered with the addition of advanced Nedschroef NH518L and NH515 five die cold formers, Smart NG W40 SEMS thread roller and a Smart NP 24-DD pointing machine.
The Nedschroef cold heading machines enable Barton to produce fasteners with an increased range of dimensions – between 6mm – 175mm in length, 2mm – 18mm diameter, and in even greater volumes, yielding upwards of 7,000 fasteners per hour.
The Smart Machinery NG W40 thread roller and NP 24-DD pointer, both capable of handling a wide range of sizes, perfectly compliment the Nedschroef cold formers by offering increased levels of speed, reliability and exceptional levels of quality.
This cutting-edge machinery accompanies a high performance Takamaz XY 120 Plus CNC bar turn machine, ensuring that Barton can provide a diverse and comprehensive range of services – including integrated engineering, rapid prototyping and quality testing capabilities – for quick turnarounds and full scale production.
Much of Barton's current output is supplied to OEMs and tier 1 automotive customers and increasingly in support of the dynamic challenges posed by the rapid adoption of cleaner electrification technologies (vehicles, charging stations and infrastructure). Thanks to a dedicated in-house team of skilled design engineers, fasteners can be frequently manufactured and designed to a varied customer base – from defence and construction to aerospace and medical, industries where safety is a pre-requisite.
Aaron Milborrow, director of manufacturing at Barton Cold-Form, comments: "Barton provides manufacturing services to a wide variety of industries. We work continuously to provide customers with comprehensive fastening solutions that meets their needs. Our latest investment in new machinery ensures we're well equipped to deliver ever more complex projects. The addition of this new technology will help increase efficiency and value offered to customers looking to satisfy their requirements for a reliable, single localised source."