Vision Engineering launches new version of Mantis optical stereo microscope
25 October 2023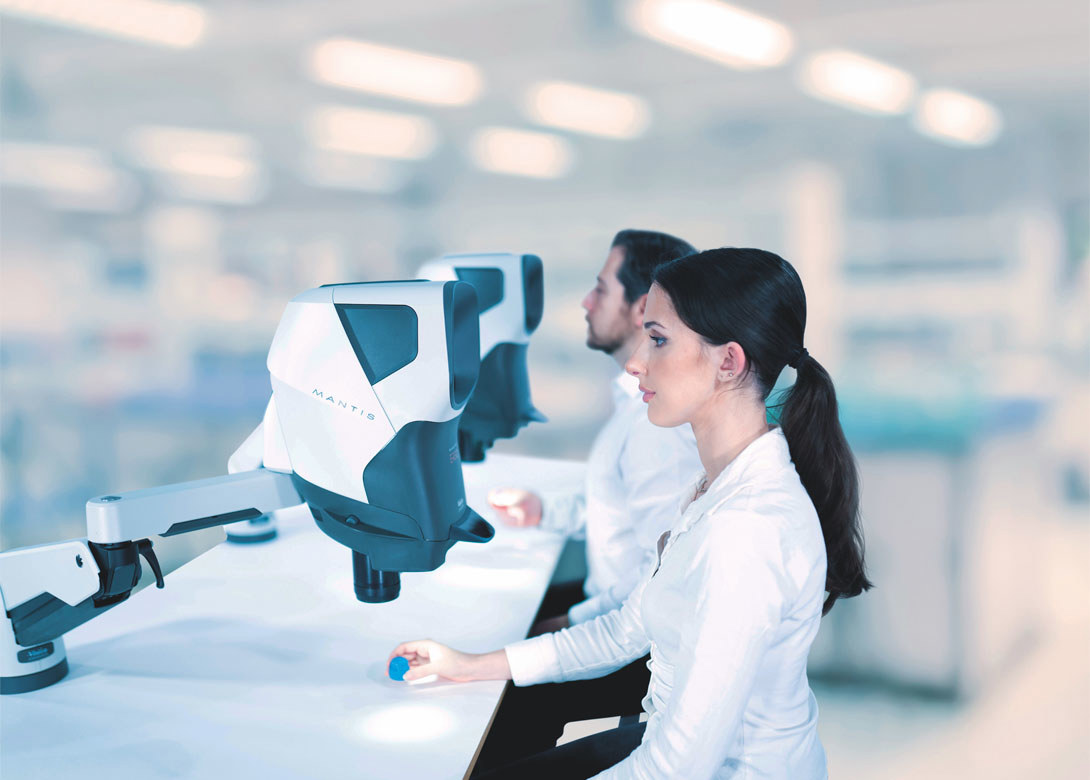 Vision Engineering, a provider of innovative inspection, metrology and digital 3D visualisation solutions, has announced the launch of Mantis 3rd Gen, the latest addition to its best selling and award winning range of ergonomic optical stereo microscopes.
Vision Engineering Ltd is a designer and manufacturer of patented ergonomic stereo optical and digital instruments, used for inspection, manipulation, measurement and analysis of manufactured parts, by most of the world's leading manufacturers and their extended supply chains.  
The new Mantis 3rd Gen incorporates the latest developments in optics, digital cameras and fully adjustable LED lighting, and was designed for precision engineering, electronic engineering, medical device manufacture, and a wide range of other applications that require
high-quality images and superior ergonomics. It features a unique, patented, eyepiece-less design that delivers a large, high-quality optical stereo image directly into the user's eyes – making it more comfortable and easier to view than traditional microscopes.
Mantis 3rd Gen features long working distance and excellent depth perception, now with a choice of three magnifications, making it ideal for a wide range of applications. It also now comes as standard with five different ways to illuminate the subject, giving the operator the flexibility to adjust the lighting to get the perfect image for their needs.
In addition to its outstanding image quality and ergonomics, Mantis also features a powerful digital imaging system that allows the user to capture, review, and share high resolution images. This makes it easy to share work with colleagues, document findings, and train new employees.
"As our customers have told us for the last 28 years, Mantis is an ideal solution for anyone who needs to perform precise work with small objects," said Mark Curtis, managing director at Vision Engineering. "We invest substantial R&D time and effort in exploiting the opportunities that fast moving optic, digital and lighting technologies offer our dedicated customer base. Mantis 3rd Gen offers the best of both worlds: superior ergonomics and optical image quality, combined with the latest digital imaging technology."