Oxford Instruments launches Unity
24 October 2023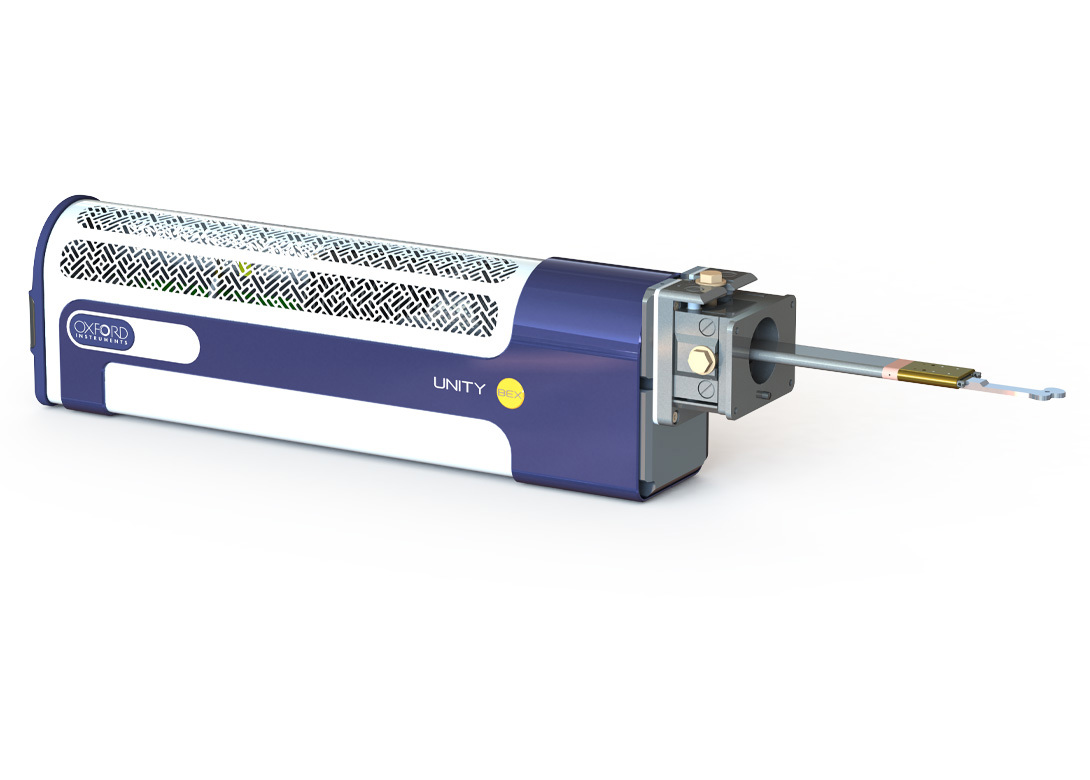 Oxford Instruments has launched Unity, an imaging detector to combine Backscattered Electron and X-ray imaging in a single technique – BEX, which enables users to achieve instant visual and compositional sample analysis simultaneously in the Scanning Electron Microscope (SEM).
Traditionally, determining the elemental make-up and composition of materials in the SEM has been a repetitive, laborious process. This involves acquiring black and white electron images based on the secondary electron and backscattered electron signals. X-ray signals are then used to determine chemical composition. This is time-consuming, especially because users must replicate this process repeatedly until anomalies or areas of interest are located. However, with Oxford Instruments' Unity detector and innovative BEX technique, BSE and X-ray signals are captured simultaneously, allowing users to instantly observe the microstructure and chemistry of samples in full colour, high resolution images. 
The Unity detector combines the topographic, crystallographic, atomic number and elemental information in an immediate high resolution visual output. Users can effortlessly navigate around the sample – making sophisticated sample analysis simpler and faster than ever before.
The Unity detector is supported by Oxford Instruments' AZtec software, with TruQ for accurate element identification and composition determination, including Pile Up Correction, TruMap for live deconvolution, AutoID for live detection of elements and AutoLayer for live optimisation of image colours.