Are your fasteners hard enough?
12 April 2023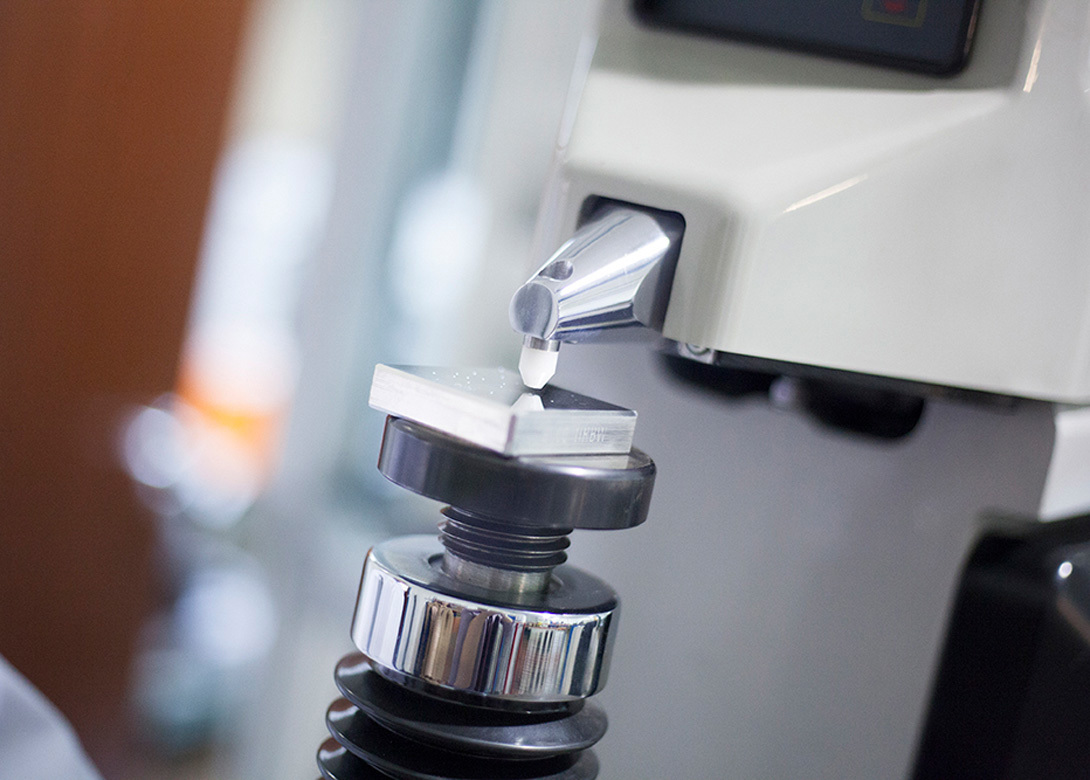 By John Cross, general manager, Rotech Laboratories
Hardness testing is one of the most important mechanical test methods used to determine if a material is suitable for its intended application. It is a measure of the strength, wear resistance and toughness of a material – by indicating its ability to resist indentation.
Almost every engineering component that is manufactured undergoes some form of toughness test, whether it is raw material from suppliers, industrial treatments during the engineering process or final product testing before shipping.
Quality control and compliance are crucial for manufacturing and production
Ensuring compliance with relevant regulations and standards gives customers confidence that their products are suitable for their intended purpose. This reduces the chance of product failure, which could result in subsequent legal, commercial and health and safety implications. 
Rotech Laboratories tests many different fasteners for hardness, including the tiniest of fasteners and screws, to the heaviest of bolts used in structural and civil engineering. These fasteners could also vary in their fragility; from delicate bolts and screws for medical purposes, to industrial sized fasteners used in aerospace and nuclear applications. 
Different types of hardness testing 
There are many things to consider when choosing the right hardness test, as different types of materials may not be suitable for certain tests:
Brinell hardness testing: This test is most suitable for uneven or rough surfaced materials, as it uses a greater diameter indenter aimed at testing structural differences and surface inconsistencies.

 

Vickers hardness testing: Ideal for small, thin metal layers with light loads and a polished, smooth surface prepared for testing. These materials can often be quite delicate, so Vickers uses lighter loads to test at a precise location.

 

Rockwell hardness testing: A common choice, as it is a good testing option for bulk metal hardness determinations. It is a quick and simple method, that only leaves a minor indentation in the sample.

 
Metallurgical hardness tests may also be used if further analysis of the material's structure and characteristics are needed. For instance, micro-hardness testing helps to analyse the surface or coating hardness, as well as case depth or microstructural hardness variations of a particular material. Knoop hardness testing is also another consideration, as it uses very low loads to measure hardness. This is ideal if a sample or metal is extremely fragile or brittle.
Full suite of tests
Rotech Laboratories understands how frustrating it can be to outsource many samples to different test laboratories. Samples can be costly to machine and send out to multiple test houses, and it can be difficult to coordinate testing deadlines with all involved. That is why Rotech Laboratories offers a full suite of tests, including:
Mechanical testing: Hardness, tensile and impact testing.

Chemical analysis: ICP-OES, Spark-OES, carbon, sulfur and nitrogen analysis, as well as copper-nickel alloys.

Metallurgical analysis: Cleanliness testing, corrosion, failure investigations, fracture analysis, SEM and EDX analysis.

Routine testing: Finish, fasteners, product, weld, as well as testing consultation.
The Rotech testing team works together to provide all the testing needs in one place. It can even offer full machining of samples to customer's requirements and provides a three day turnaround.