Women in the Fastener Industry
06 February 2018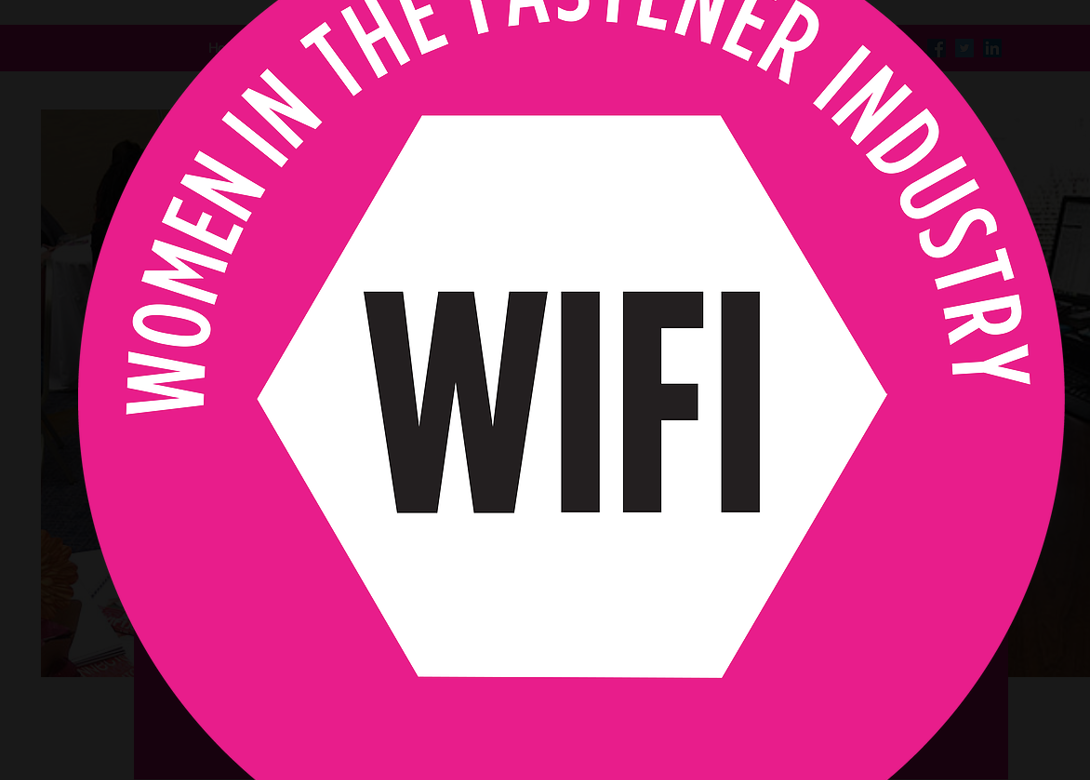 This is an era of advanced and accelerated technology when the smartphone, the cloud, supercomputers, the Internet of Things, artificial intelligence, 3D printing and a myriad of other high-tech tools will boost productivity and creativity. The fastener industry is slow to change with technology, but it will change.
Women in the Fastener Industry (WIFI) membership is made of an esteemed group of accomplished women from companies representing several distinct areas of the fastener industry – manufacturers, distributors, suppliers and secondary processing. WIFI is fortunate to receive several points of view for 2017 and 2018. Here is a summary of WIFI's perception from our membership:
+ Mergers and acquisitions activity will continue for 2018.
+ E-commerce, non-fastener sales and vending programmes will most likely be added to current fastener distributors to see growth.
+ Social media presence is becoming more common for advertising and promoting businesses.
+ Mobile Apps and ordering products directly through the website has become the new normal.
+ A possible import tax and the renegotiation of NAFTA by the Trump administration have given some uncertainty to a few companies in the US market.
+ Although more stable than before, import steel costs continue to rise.
+ Increased overseas competition has a direct impact on domestically produced fasteners.
+ WIFI is optimistic that the US fastener industry will continue to see more jobs become available and businesses expand in 2018.
The lack of incoming workers for the fastener industry has been a driving issue in 2017. However, WIFI is here to remind the industry they should concentrate on the potential of women. Once women are in the 26-35 age groups, they have experience of the job market and, more importantly, life. Women want to be able to provide more for their family, overcome socioeconomic barriers, and even plan for old age. Because they have acquired these values, adult learners are more driven and resilient. Women have more at stake and therefore display tenacity and a strong work ethic. These women can more than fill the gap while we wait for our school graduates to gain interest.
To find out more information about WIFI or be part of the conversation, please visit www.fastenerwomen.com