wire® 2020 heading for new exhibitor record
10 December 2019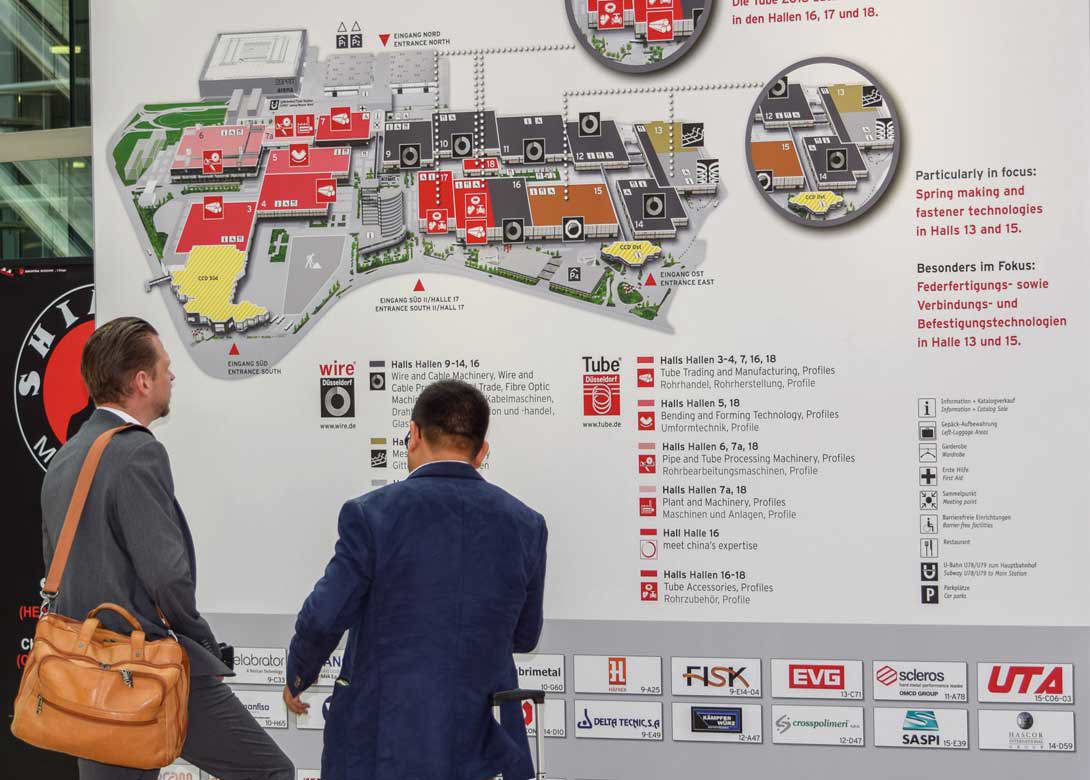 With four months to go until the two international number one trade fairs for the wire, cable and tube industries – wire® and Tube® – open their doors at the Düsseldorf exhibition centre, from 30th March – 3rd April 2020, registration figures are already very promising.
Organisers have posted a strong increase in attendance from Turkey, India and Taiwan, already exceeding the final exhibitor numbers of 2018. In addition to this, strong participation from the traditional exhibitor regions Italy, Spain, Germany, Austria, Switzerland and central and eastern Europe points to new record exhibitor figures for next year.
"The registration figures for wire® 2020, confirm that our exhibitors refuse to be influenced by global economic fluctuations in this industry," delights Daniel Ryfisch, deputy director metals and flow technologies at Messe Düsseldorf.
wire 2020 presents its technical innovations in exhibition halls 9 to 17 on currently 65,000m2 of net exhibition space. This is an excellent result approximately four months ahead of the trade fair. For the duration of wire 2018 65,222m2 net was rented.
Exhibitors display machinery and equipment for wire manufacturing and finishing, process technology tools and auxiliaries, raw materials, glass fibre technologies, special wires and cables, measuring, control equipment and inspection engineering.
Mesh welding machines will be located in hall 15, spring making technology and products, as well as fasteners and finished products, follow on from this in halls 16 to 17.