What does the DIY and tools market hold for 2017?
31 January 2017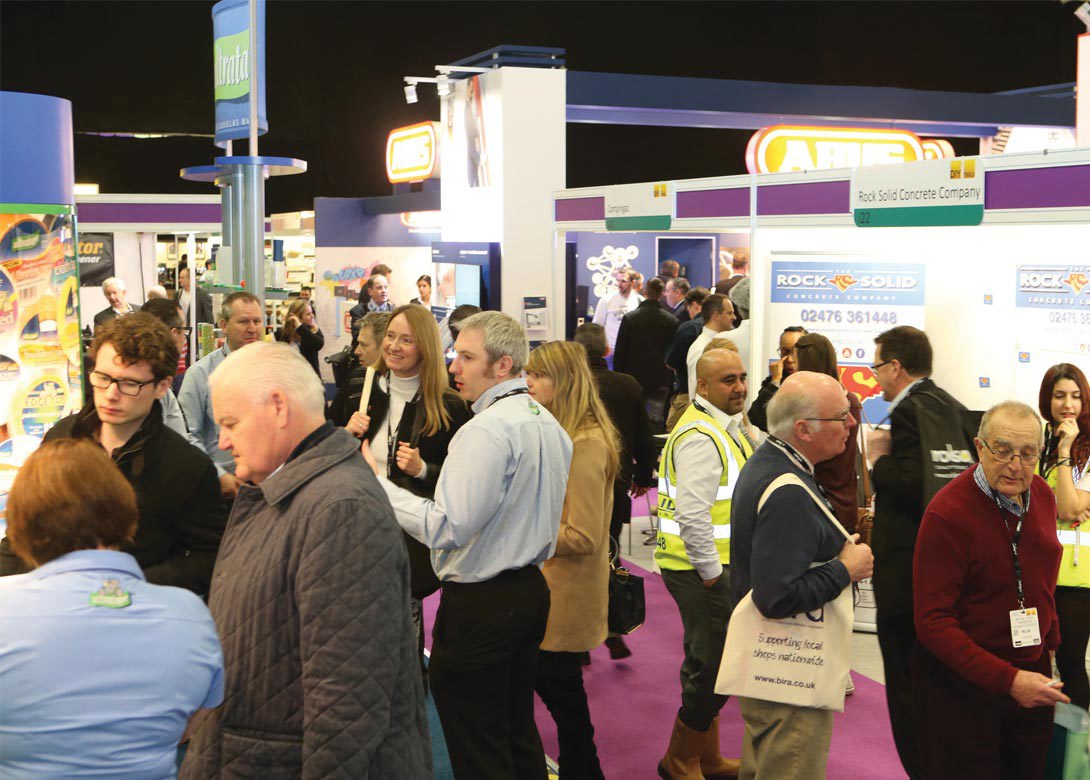 As the Totally DIY & Tools show approaches, taking place on 14th – 15th February at the Ricoh Arena, Coventry, UK, organisers of the show – Brintex Events – have spoken to retail analysts and exhibiting suppliers to give a flavour of the year ahead.
The British Home Enhancement Trade Association (BHETA), a major partner of the Totally show, has offered its members insights from a number of analysts, including Verdict Retail. "Driving store selection when shopping for DIY and garden products is, in top-down order: Value, quality, price and range followed by customer service and convenience in-store," advises Anish Dosani, senior analyst at Verdict Retail, on what this year holds for consumer buying habits.
Making the in-store experience enlightening and worthwhile is the reason behind many Totally exhibitors demonstrating their marketing support materials at the show. "The online DIY and gardening market grew by 2.6% over the last five years and is expected to grow by 2.4% over the following five. However, the in-store channel continues to dominate with 93% of DIY shoppers buying in-store and taking home, compared to 24% of DIY shoppers buying online and having products delivered," continues Anish Dosani.
BHETA, which presents new products to visitors through its Innovation Zone, is also focused on bringing its members the benefits of a wider-world market view. "Our members operate in a global market by selecting the best British and international products for their customers at shows like Totally DIY. BHETA takes a leading role in bringing international players and market views into our members' orbit," says Paul Grinsell, DIY sector director at BHETA.
New product launches are at the core of the show, such as Fix-A-Floor, a new under tile filler product that cuts costs for consumers. "After attending Totally DIY as a visitor last year, we decided it was the perfect place for us to launch Fix-A-Floor adhesive to the trade and expand our stockist network for this unique product," comments Adrian Cox, director at Fix-A-Floor.
Exhibiting again at the show is manufacturer of building chemicals Bond-It Ltd. The UK-based company will be exhibiting its full range of sealants, adhesives, grouts and other products at the show. "We're in a competitive marketplace and we need to be present at Totally," explains Kirstie Cooper, marketing manager at Bond-It.
Will consumer spending in 2017 favour the introduction of new products at Totally DIY & Tools? Lingering uncertainties over Brexit negotiations, jobs, and the economy, may well promote more consumer spending on products and tools for DIY. CEO Richard Lim of analysts Retail Economics, sees reasonable prospects ahead: "We don't expect a collapse in consumer spending, but for growth rates to moderate to approximately 1.5% in 2017."
Home Hardware's Chief Executive Martin Elliott, recognises the global nature of the DIY & Tools sector and the enthusiasm of overseas suppliers for the Totally show: "There are no problems with supply, plenty of suppliers want to sell their goods into the UK. The exchange rate fluctuations, though, have induced strong price rises. We're hoping the currency will steady and right itself again with time."
Another returning exhibitor to this year's show is adhesive brand Gorilla Glue®. "For 2017 we expect people to do more upcycling, recycling and repairing rather than replacing, and that's where our products come in. Innovation is at the core of what we do. We look for solutions to consumers' problems and develop products that are best in the market, tougher than the rest and easy to use," comments Jake Witherington, marketing manager at Gorilla Glue Europe.
Also looking ahead to 2017 with a positive outlook is UK manufacturer and supplier of hardware and threaded bar to the trade, A Perry Hinges & Co (Hinges) Ltd. "As consumers are becoming more skilled in the DIY they undertake at home, we see the future as bright for our customers," explains Mark Bignell, marketing manager at A Perry Hinges & Co (Hinges) Ltd.
Whether global or local, exhibitors are looking forward to Totally DIY & Tools enthusiastically. Summing up the business prospects for 2017 is Home Hardware's Martin Elliott: "We believe 2017 could be a good year for our independent retailer members. Easter is late, so that helps the gardening products market, and there's a good chance that consumers will be wanting to tackle more DIY jobs themselves."