TIFI calls on Taiwanese industry to take next step
25 May 2016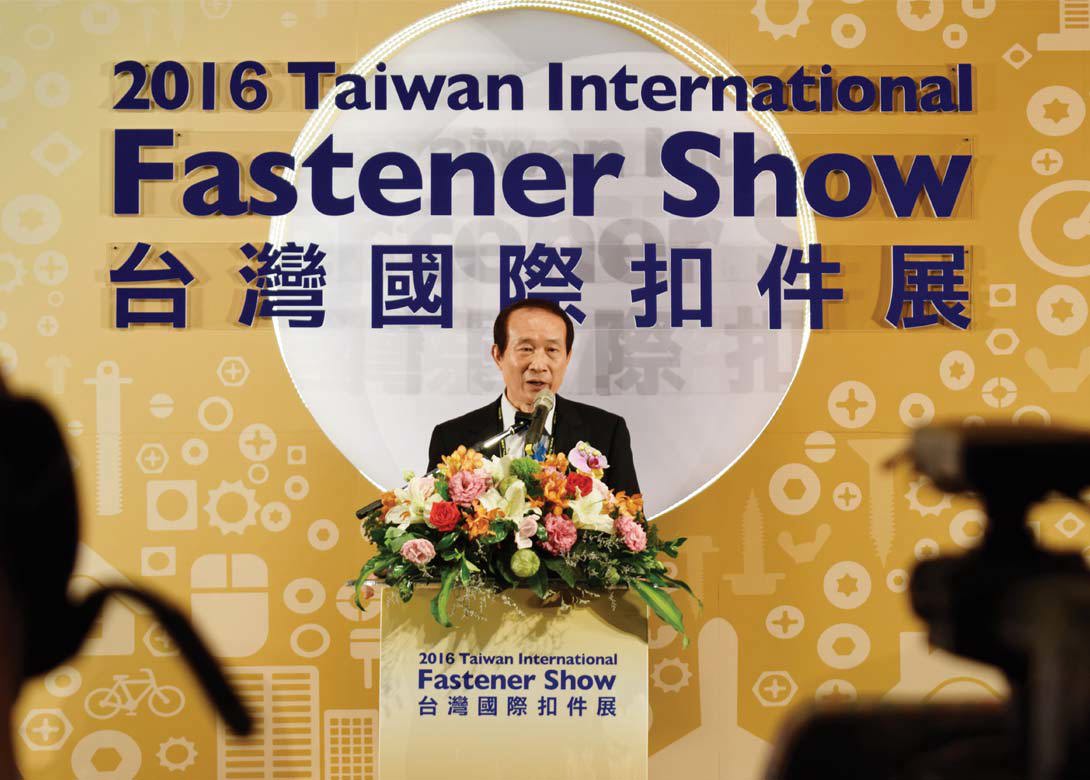 The recent repeal of the EU anti-dumping duties on certain steel fasteners originating in mainland China will have a major impact on fastener manufacturers around the world. We spoke to Anchor T.H. Chang, chairman of the Taiwan Industrial Fastener Institute (TIFI), to find out what impact the re-emergence of China will have on the Taiwanese fastener industry.
To what extent does the lifting of the EU anti-dumping duty on mainland China's carbon steel screw exports, impact Taiwanese producers? And how should they respond?
"The stopping of the EU anti-dumping duty will seriously impact Taiwanese carbon screw exports to Europe. When the anti-dumping duty was introduced in 2009, China's fastener exports decreased by 71% and hundreds of manufacturers in China closed down. During the same time, Taiwan's business increased by 60%.
Currently Taiwan exports approximately US$1.2 billion (1.07 billion euros) of fasteners to Europe per year. However, now the anti-dumping duties have been lifted there is the potential for fastener exports to Europe to decrease by over 40%.
We estimate over 50% of low carbon screw and bolt suppliers in Taiwan will be effected. The main advantage for Chinese fastener manufacturers is the low cost of raw materials in China. That is why TIFI is suggesting the Taiwanese government should allow raw material imports from China, to help Taiwanese manufacturers maintain their competiveness. At the same time, Taiwanese manufacturers should also focus on innovation to manufacture higher value products and aim to gain further certificates and patents. It is important that as an industry we take the next step in our development."
With Taiwan's fastener industry facing many global challenges, in your opinion what are some of the positive actions the industry suppliers can take?
"Taiwan has overcome the global financial crisis in 2009 and the plating crisis in 2014. These experiences will help Taiwan's fastener industry handle the lifting of the anti-dumping duties and become more powerful and stable.
For the future, each company should strengthen its R&D and focus on their own core know-how in order to upgrade products and to help transform their business. Taiwan's manufacturers should focus on developing higher value added products for industries such as automotive, aerospace, medical and motorcycle. This can only be done through long-term planning and the necessary R&D to ensure the highest quality products."
You mentioned there are opportunities for Taiwan to seize the leadership position in the automotive fastener market, could you elaborate on the background and opportunities?
"Taiwan is known as the 'kingdom of fasteners' and we are always looking to improve our quality year by year to achieve the highest level. Taiwan has one of the largest global fastener clusters, which includes companies focused on every aspect of the fastener process, including materials, drawing, forming, machining, heat treatment, surface treatment and inspection. To add to this Taiwan's fastener industry also has a vast R&D capability, as well as first-class quality control systems.
Currently 28% of Taiwan's industry volume is for automotive fasteners and thanks to our large industry cluster, mature R&D, and total solution supply chain, there is a great opportunity to develop the automotive fastener industry further. So much so that Taiwan will become known as the 'kingdom of automotive fasteners'."
How do you see the future of the fastener market?
"Taiwan's fastener industry felt the impact of the global economic downturn in the second half of 2015. However, thanks to great exports in the first half of 2015, yearly exports totalled 1.57 million tonnes, which was only slightly down (1.38%) compared to 2014 and resulted in a total export figure of US$4 billion (3.6 billion euros), which was down by 4.28% on 2014.
Compared with other industries, the fastener export performance by Taiwan was still acceptable. Looking out to the global trend some of the peer suppliers are also facing the trouble of reduced orders – again due to the impacts of the global economic downturn. However, European companies boldly forecast that the global fastener market can grow 80% to US$120 billion (106.3 billion euros) in 2023 from US$72 billion (63.8 billion euros) in 2013. To add to this, US research firm – Grand View Research – points out in its latest industrial fastener market research that the global industrial fastener market demand will reach US$104 billion (92.2 billion euros) by 2020 due to the economic growth and industrial development of the USA, mainland China, Brazil, Russia, Poland, India and other countries. Overall we can hold optimistic views of the future trends of the industry."