Sustainable adhesive solutions at BAU Online
22 March 2021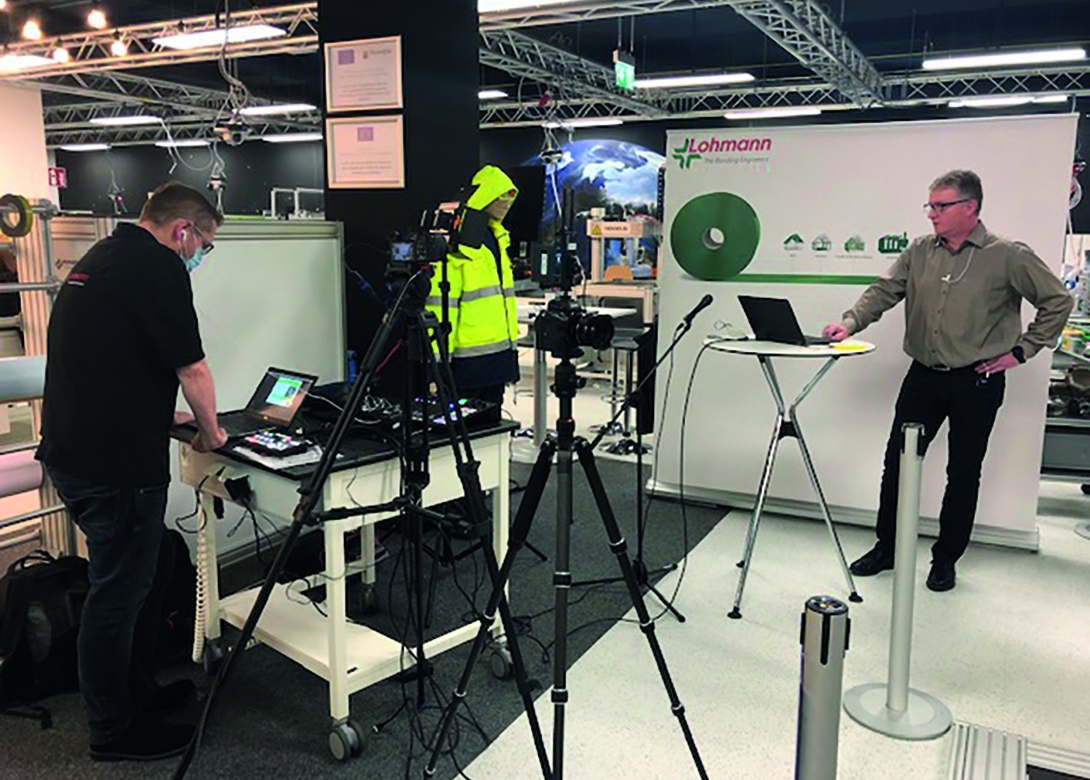 The first digital BAU Online, bringing together the international construction industry, provided a comprehensive and free programme to 38,325 participants, from 138 countries, over three days.
What could not take place live due to Covid-19 was made possible on a digital platform, seeing 247 exhibitors from 29 countries, as well as 1,495 live lectures and 31 conference forums in three time zones, as well as 4,316 one-to-one discussions.
The construction industry met to make contacts, present new products and discuss trends and challenges in the industry. The focus was on topics such as digitalisation, the circular economy, energy transition, sustainability and future living, but also the effects of Covid-19 on the industry.
Lohmann GmbH & Co KG was the only adhesive tape manufacturer to take part in BAU Online 2021 and showcased to virtual visitors exciting product and technology innovations. The live lectures in German and English on Lohmann's certified Static Direct Glazing (SDG®) method for the glazing process, and the new product variants DuploCOLL® 56056 and 56057, were met with great interest.
For the current increased demand for glass and acrylic glass partitions in the field of window construction, Lohmann presented its tried and tested DuploCOLL® CPT (clear performance tape), which can be used reliably and safely where distance and protection are important in the pandemic. Lohmann also presented TwinMelt®, a sustainable adhesive solution without solvents – for new, innovative types of bonding. 
"We are very satisfied with the three virtual days of the exhibition. This exchange with our customers and partners from all over the world is particularly important during these times and we are already looking forward to Live BAU 2023. An exhibition of this size can never be completely replaced by an online event – however, we will increasingly rely on digital tools such as this in the future, whether internally or in contact with our customers," said Renate Fofana, head of the Lohmann Industrial Segment.