Precision cold forming solutions
01 February 2019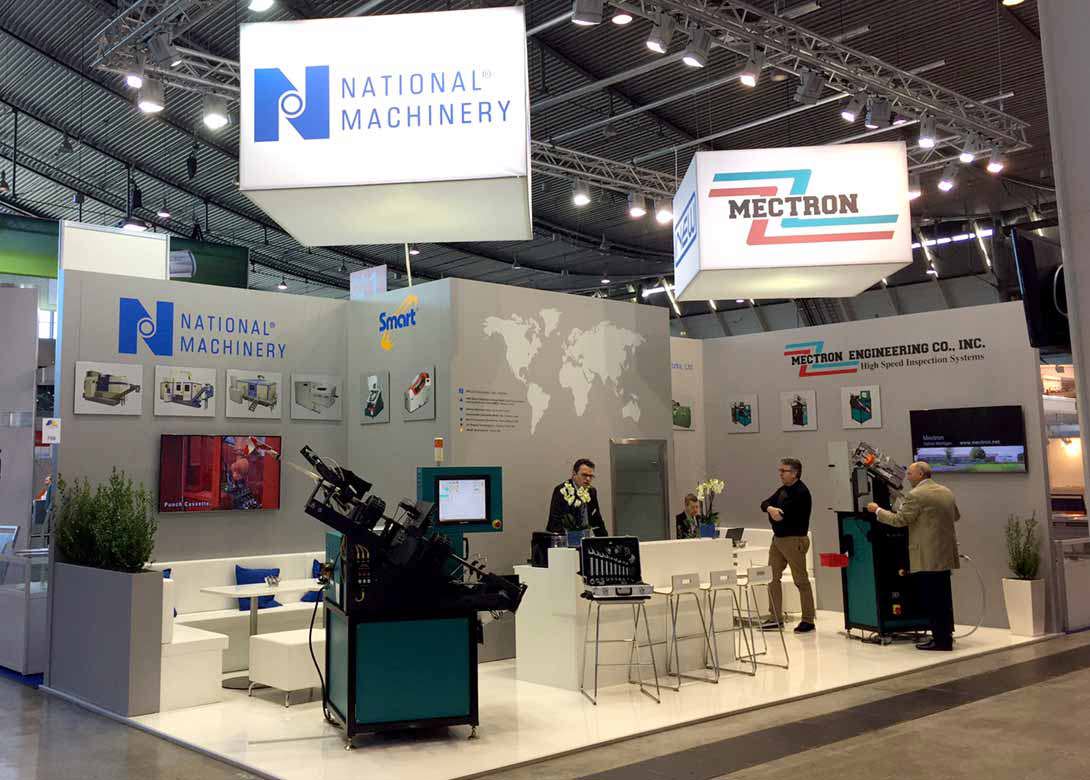 On its stand at Fastener Fair Stuttgart, National Machinery's knowledgeable representatives will be available to help visitors discover its full portfolio of metal forming equipment.
Comprehensive information and machine demonstrations available on the stand will include National's proven cold and warm forming FORMAX machine product line and the company's thorough support and tooling services. SMART Machinery will also have an NGS flat die thread roller performing demonstrations; Nakashimada will have its small diameter headers with cold and warm forming; and Mectron Inspection systems will have a Q-5000-8 360° Laser scan digital eddy current system on demonstration.
During the show, NME National Machinery Europe will also be promoting its upcoming 2019 Open House, which will showcase a selection of FORMAX®, SMART Machinery, Nakashimada, and Mectron equipment. In addition to the demo machines there will be a variety of industry related educational workshops and seminars.
"The National Machinery booth will cover a full spectrum of equipment and services for the metal forming industry. Whatever your needs are in the cold and warm forming market, please be sure to stop by National Machinery's booth for assistance."
Find National Machinery at Fastener Fair Stuttgart on Stand 3.1556