Positive results for EuroBLECH 2018
05 March 2019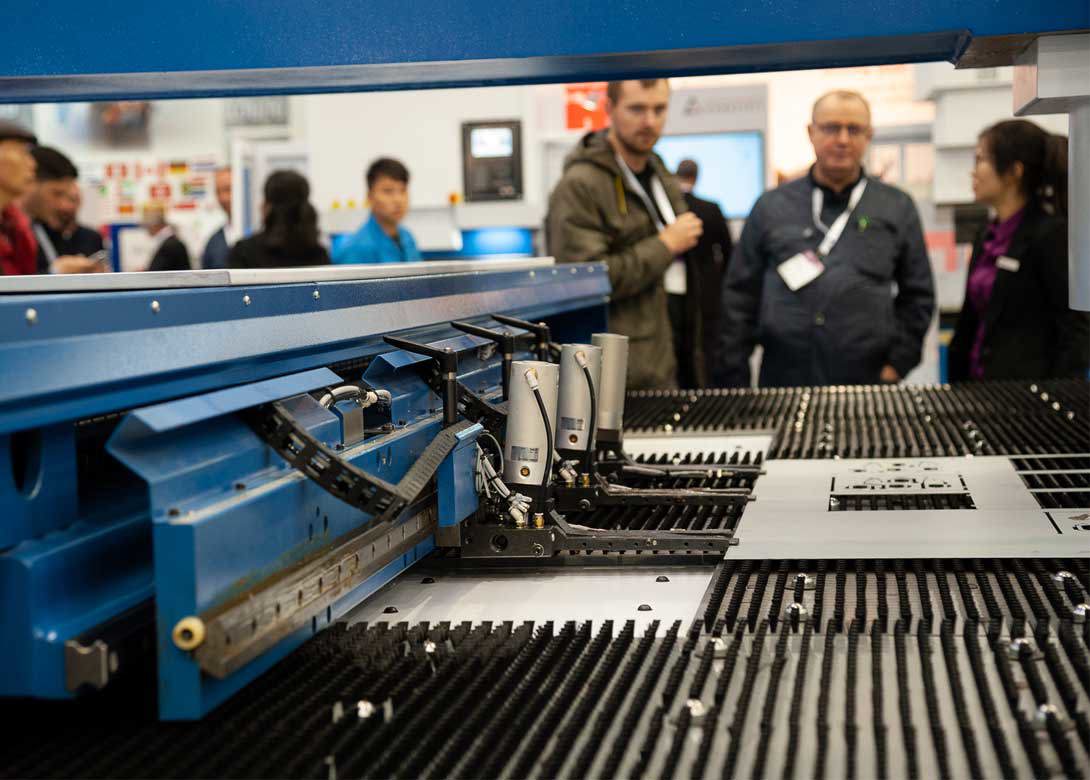 A total of 56,301 visitors from around the world visited EuroBLECH 2018 to get an overview of the latest innovations and digital technologies for sheet metal working and to invest in new manufacturing machinery. A total of 1,507 companies from 40 countries exhibited at the show.
Evelyn Warwick, EuroBLECH exhibition director, on behalf of the organisers Mack Brooks Exhibitions, commented: "There was a great atmosphere at the show, with an excellent mood on the exhibitor side as well as the visitor side. Many exhibitors presented themselves this year with even more impressive stands. They showcased an enormous variety of new machinery and innovative solutions, and many of these were, once again, demonstrated live on the exhibition stands. There was a noticeable technological advancement within the last two years. Many exhibitors demonstrated how well the industry is prepared for digitalisation and how these new technologies can be used within a manufacturing environment."
Evelyn continues: "We are very pleased with the positive results of EuroBLECH 2018, which, compared to the previous exhibition, attracted a consistently high visitor number across the four show days. Therefore, EuroBLECH 2018 ends with a record floor space of 89,875m2 and a sustainable visitor figure, which of course is also due to the booming industry. Many exhibitors reported positive sales figures."
A total of 58% of exhibitors came from outside Germany at this year's show. This represents a further increase in international attendance of 4%. The preliminary results of the exhibition survey also show that 37% of visitors came to EuroBLECH from outside Germany, resulting once again in good international visitor attendance. Major visitor countries, next to Germany, included Italy, Switzerland, the Netherlands, Spain, Turkey, India, the UK, Poland, Austria and Belgium.
A great majority of the visitors came from the industry (73%), followed by visitors from workshops, trade and services. The most important sectors that visitors belonged to included engineering, sheet metal and products, steel and aluminium construction, the automotive industry and its suppliers, electrical engineering, iron and steel production, as well as rolling mills and heating, plus ventilation and air conditioning technology.
More than 70% of all exhibitors stated on-site that they intended to exhibit again at the next EuroBLECH in 2020, which will take place from 27th – 30th October 2020 at the Hanover Exhibition Grounds in Germany.