New dates for Fastener Fair Turkey 2018
23 August 2017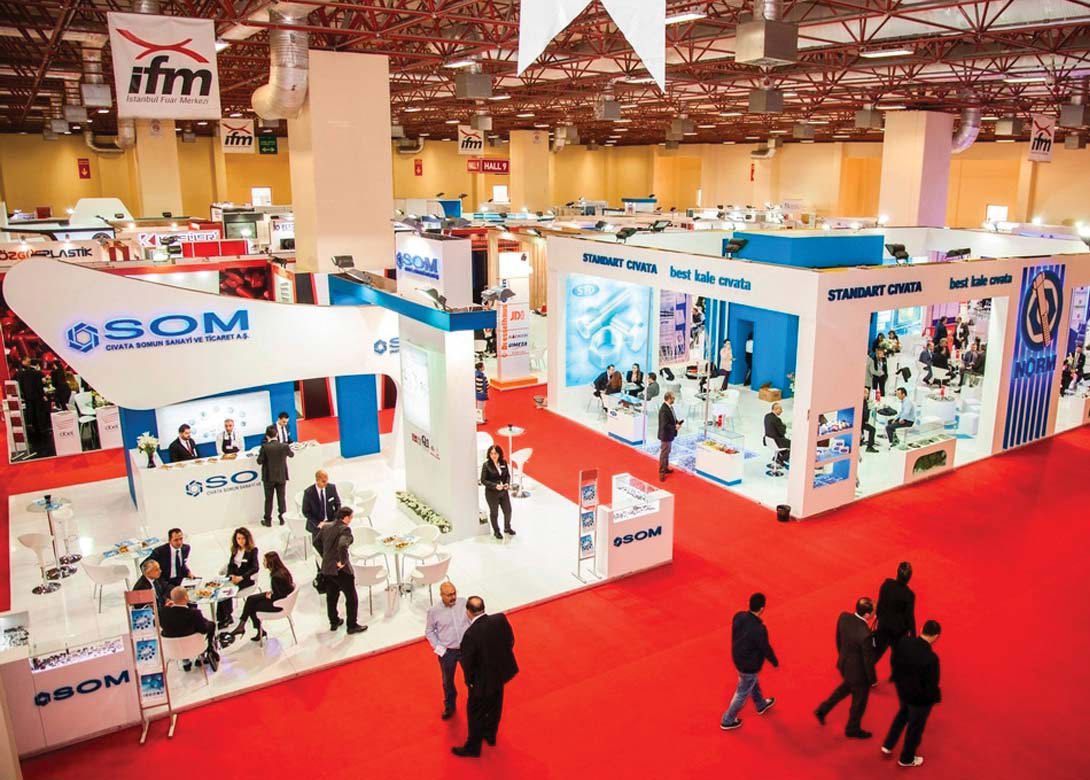 For the first time, Fastener Fair Turkey – taking place at the IFM – Istanbul Expo Centre – will take place over three days from 1st – 3rd March 2018, including a Saturday. This additional day should increase the number of visitors from the Asian side of Turkey.
Occupying two halls at this prestigious venue, next year's event will be the fourth to take place in Turkey. Like previous successful Fastener Fairs, it will bring together producers, wholesalers and resellers/distributors, end-users of fastener systems for both industrial and construction applications, as well as suppliers of fastener manufacturing equipment and materials.
Ten months ahead of the exhibition, the show has already reached the size of the last edition. So far more than 140 companies from Turkey, France, Germany, Italy, the Netherlands, Spain, Japan, USA, China and Taiwan have guaranteed their presence at the show.
Of the 190 exhibiting companies at Fastener Fair Turkey 2016, 65% are returning for the fourth edition next year. 20 companies are exhibiting for the first time. This positive response both from past exhibitors and new companies indicate the popularity of this established event in Istanbul.
Additional information on Fastener Fair Turkey 2018 is available on the show website.