More mobility and flexibility in stud welding
16 March 2017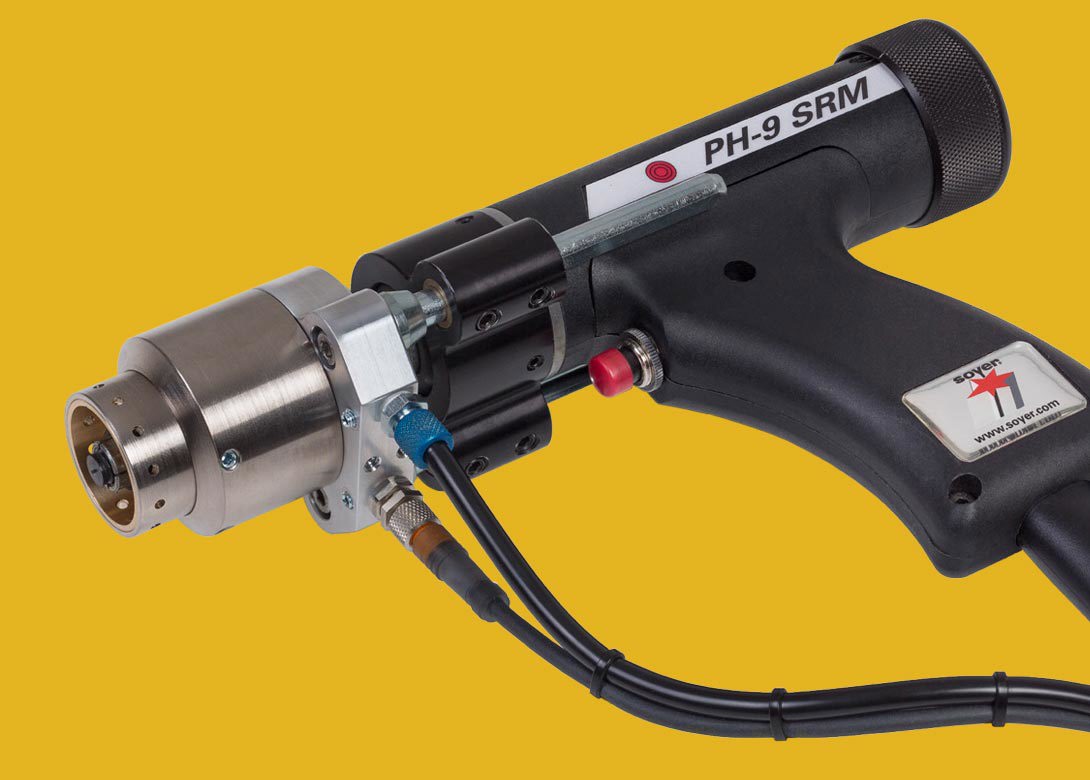 For this year's Route to Fastener Innovation Competition, Heinz Soyer will present the possibility of welding oversized M16 studs with a mobile miniature device in pocket format.

In conjunction with the stud welding inverter BMK-12i, Soyer says its PH-9 SRM16 enables oversized steel and stainless steel weld studs up to M16 to be welded onto thick and thin metallic workpieces without using ceramic rings. It offers first class welding results with no weld bead or weld spatter.
In addition, by using an innovative gas shroud on the PH-9 SRM16 welding gun, inert gas consumption has been reduced by up to 90%. Up to 10,000 welds (HZ-1 8mm) can now be performed with 2 litre mini gas bottles and large, heavy and classic gas bottles are therefore 'a thing of the past'.
Since the BMK-12i welding inverter has also been reduced to a minimum size and weight (7.8kg), and the total system drastically reduces energy consumption, there is no limit to mobility, flexibility and possible applications of all types. These include mechanical engineering, container construction, vehicle construction, energy (e.g. wind towers), shipbuilding and apparatus manufacturing.
Moreover, a patent (Pat. No. DE102016217499.1) has been recently applied for this technical innovation, which offers end users substantial time and cost savings whilst simultaneously promoting occupational health and safety.
The advantages of this innovation for users, and the environmental benefits, include less energy consumption, a reduction in welding time, considerably reduced environmental burden through welding fume, weld sparks and weld spatter, smallest and lightest device in its class worldwide (handbag sized), and it is ideal for mobile use with the least possible physical stress for the operator.
STAND FLASH: HALL 5 STAND 2310
Who will be Fastener Technology Innovator 2017?

 

One of the many attractions of Fastener Fair Stuttgart is the first-hand opportunity to assess new products and services that exhibitors have brought to the market since the last show.

 

Fastener + Fixing Magazine will once again, sponsor the Route to Fastener Innovation Competition. We'll be posting two entries a day leading up to the show – remember to take a note of the stand numbers and attend the special presentation on the final day of the show - where one of these products will be awarded the title of 'Fastener Technology Innovator 2017.'