Looking for the difference
23 February 2018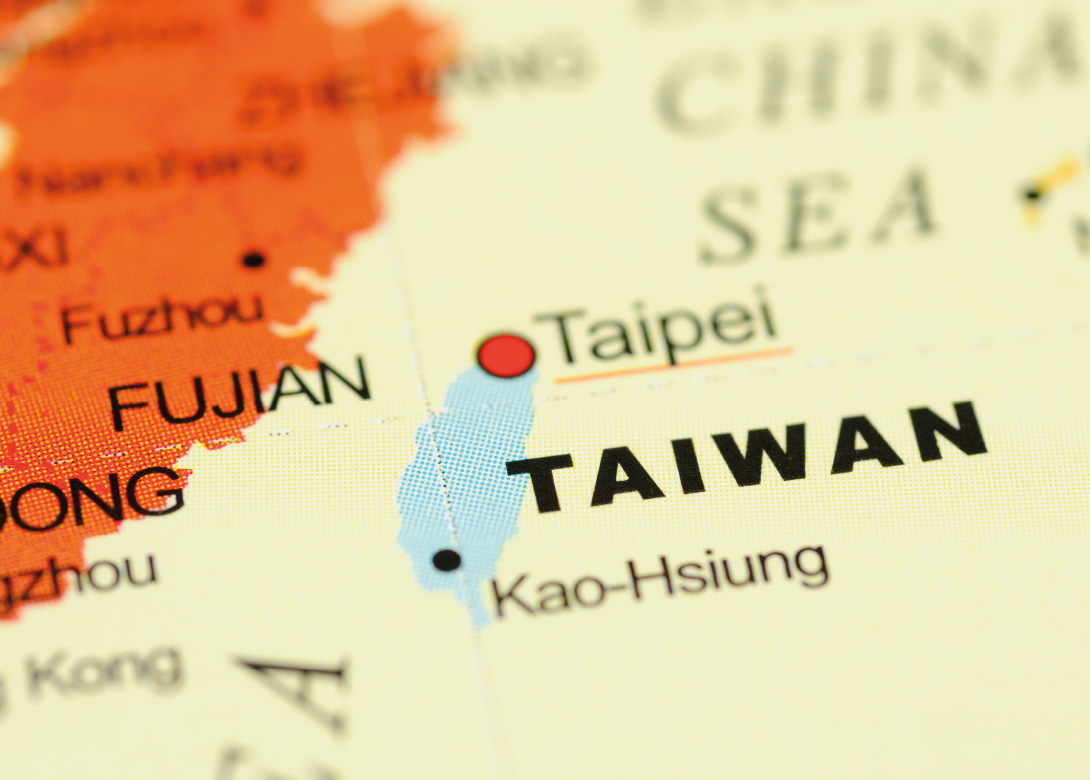 Executive Editor Phil Matten recently spent a week in Taiwan visiting a cross section of fastener manufacturers. The trip set him thinking about what it takes for the 'Kingdom of Screws' to differentiate itself and hold on to its crown in a hyper-competitive and transparent global market.
Thirty-five years ago, when the Taiwan Industrial Fastener Institute essayed its first fastener show in Taiwan, exhibitors came away reluctant to see it repeated, concerned that international buyers had all too easily compared factories and driven down purchase prices. In 2010 when TIFI and TAITRA (Taiwan's External Trade Development Council) relaunched the event, those concerns persisted. However, two key things had changed: The internet had facilitated a never previously experienced level of global transparency and Taiwan fastener producers had begun to differentiate themselves from domestic competitors – through range, in some cases brand, in others technology, capability and quality. Far from reawakening those fears the Taiwan International Fastener Show rapidly developed a firm place in the calendar of major global fastener events, with the valuable distinction of being set in the epicentre of fastener manufacturing in Taiwan, making it easy for buyers to combine the show with factory visits.
Taiwan has around 1,500 fastener manufacturers on its small island, with many concentrated in the core cluster areas of Kaohsiung and Tainan. In 2016 the industry exported 1.53 million tonnes of fasteners, worth some US$3.8 billion (€3.2 billion), a major contribution to an economy that relies on export as its lifeblood. Taiwanese fastener manufacturers still need to differentiate from domestic competitors. However, the bigger challenge is to stand apart from producers elsewhere in Asia, most particularly mainland China. 
Taiwan has long held a strong market share in the United States although lower cost sources have eroded that penetration. Painfully, Europe swung towards China between 2005 and 2008. The EU's application of high anti-dumping tariffs arrested that haemorrhage, at least until 2016, when the duties were removed. Even then European buyers remained cautious, worried about the potential reintroduction of EU tariffs; more appreciative of the relationships built in Taiwan; and, to some extent, impeded by rising material, production and labour costs in China. Nevertheless, EU fastener imports have gradually, if erratically as the cost of wire rod yo-yoed, increased during 2017. To a large extent that has been to the detriment of Taiwan, although offset by overall increases in demand. Other Asian sources, particularly India, clearly also felt the cold wind. By December 2016, EU imports from China had effectively doubled in the year, to briefly overhaul those from Taiwan. Receding for a while, by mid-year Chinese imports surged again and by the third quarter had overhauled its offshore competitor.

The EU may reinstitute anti-dumping duties, but there are no guarantees that will happen and, even if it does, the import statistics show the rise of several other far and near east fastener producing nations. 
Erosion of European and North American business is understandably a major concern to the Taiwan fastener manufacturing industry. However, there is now another dimension. Europe and North America are mature markets – future economic growth clearly resides in south-east Asia. Taiwan, though, is not a ASEAN member nor is it one of the five ASEAN+1 free trade agreements. China is, alongside Japan, Korea, India and Australia/New Zealand. Taiwan fastener exporters are disadvantaged, by the tariffs they incur, in winning share in an economic group with a GDP of US$2.3 trillion, a 600 million population and average 6% growth over the last fifteen years. For individual fastener companies the obvious, if not necessarily simple, solution is to set up production within ASEAN. The potential exodus of manufacturing and related employment, not surprisingly, concerns the Taiwanese government. It may not be the only exodus to weaken Taiwan's capabilities. A graduate salary in Taiwan today is virtually unchanged from twenty years ago, but the cost of living and particularly city accommodation has grown exponentially. On the other hand, the mainland offers young Taiwanese talent temptingly higher salaries.
Since Jack Trout's book¹ was published in 2000, the mantra has been 'differentiate or die'. Price is seldom a long-term differentiator nor is it one available to Taiwan. Perhaps counterintuitively, Trout also reckoned quality and customer orientation are rarely sustainable differentiators – being transient, with competitors often able to close up once it is apparent customers are paying heed.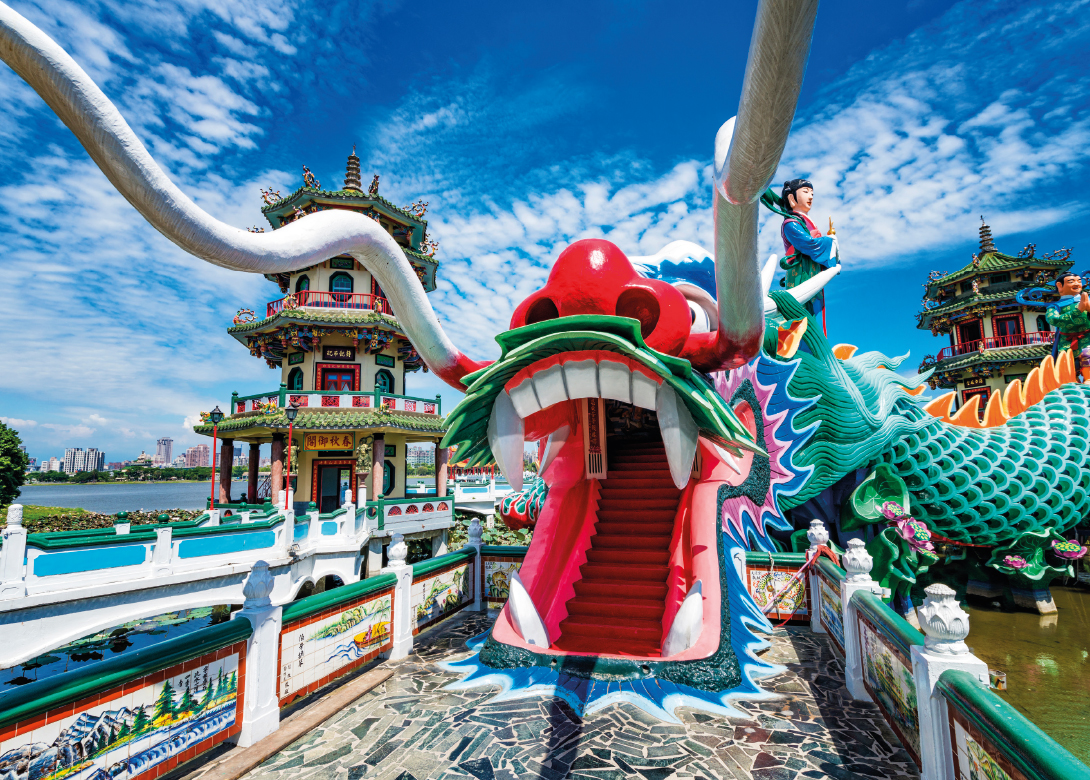 So, what are Taiwanese fastener companies doing to differentiate themselves? For some the answer is scale and increasingly global reach. Chun Yu Group is the oldest fastener manufacturer in Taiwan and long ago reached out to establish production in mainland China and Malaysia. The group employs more than 2,000 people, achieving revenues of US$282 million. It also has a high-level of vertical integration, from wire drawing and annealing through to coating and packaging – as well as having its own production machinery company. More than 60% of Chun Yu sales are now to OEMs, particularly in the automotive and rail sectors. That end to end connection from raw material to user is clearly influential, although it has to be said Chun Yu still feels a very traditional business in rapidly changing times. It has, however, installed new waste water management – whether as a pragmatic reaction to the plating crisis in Taiwan or in response to environmentally conscious major customers is difficult to tell. However, this proved a recurrent theme in many factories visited and was often claimed as a differentiator from mainland China producers – although that may prove ephemeral as the mainland very clearly accelerates along the environmental control road.
Tong Hwei Enterprise Co Ltd projects its environmental credentials in the most visible way. It's plant roof is covered by solar panels, manufactured by group subsidiary, Ming Hwei Energy. The Group's small screw plant in China, Ming Hwei Fasteners, employs more than 500 people, with a similar machine park count, and generates revenues of US$70 million. In Taiwan, Tong Hwei has 250 machines, and 350 employees – although these include an undefined element of migrant labour – generating 2016 sales of US$160 million. While 50% of Tong Hwei sales are to North America, sales to Europe still only represent 10% of the total, despite the removal of anti-dumping tariffs on stainless steel fasteners. At heart, Tong Hwei's manufacturing processes are largely traditional, for primarily standard fasteners, as are its relationships with a predominantly distribution customer base. Automation makes some contribution to handling and storage efficiencies and there are some improvements in factory air quality. Ask executive directory, Anthony Tsai, what differentiates Tong Hwei and he will emphasise its environmental credentials, its brand strength and its one-stop-shop offer in stainless steel fasteners. 
For Boltun Group, experience and scale are evident differentiators but most significant is its growing global presence. Founded in 1988 and headquartered in Tainan, the Group employs some 3,800 people and generates sales in excess of US$600 million from an annual capacity of 120,000 tonnes. Boltun now has 21 facilities in five countries. In addition to seven manufacturing plants in Taiwan, six in China and one in Thailand, Boltun has now acquired two companies in Germany. Buying ESKA Automotive GmbH in 2014 provided direct penetration to the automotive sector, as well as advanced manufacturing capability in two plants – enhanced in 2017 through investing in a new competence centre to produce cold formed aluminium fasteners and parts. Boltun's emphasis on a global presence means it is now aiming to establish a manufacturing footprint in the United States. 
Scale aside, Boltun differentiates on a number of key fronts. It manufactures both male and female parts in vertically integrated facilities, ensuring direct control over all phases of production. It has extended its direct reach into key consumption markets, delivering engineering and logistical services direct to major automotive OEMs and tier 1 suppliers, which represent 85% of turnover, as well as the global wind energy sector.
Starting the manufacture of fasteners in Kaohsiung in the late 1990s, after ten years as a fastener trader, Sumeeko Industries Co Ltd established a second manufacturing plant in Suzhou, China, early in the following decade when it also shifted strongly towards the automotive sector, which now represents 70% of turnover. 55% of sales flow into North America, via its own warehouse in Michigan. In the four years following its IPO in 2012, Sumeeko grew sales by a third to approaching US$40 million.
With a second, new Taiwanese production plant now operational and the acquisition of Max Mothes in Germany, Managing Director Alex Chen is confident the company will rapidly double its sales. The new plant in Pingtung rapidly acquired the ISO/TS 16949 accreditation held by its sister plants, as well as confirming its environmental credentials through ISO 14001. It installed in-house heat treatment from the outset, (pictured above), meeting the audit requirements of major automotive OEMs for more integrated manufacturing. Valuably, Sumeeko's laboratory is ISO 17025 accredited. The company has also extended its capabilities to manufacturing aluminium and magnesium alloy parts. Chen lays emphasis not just on Sumeeko's ability to engineer solutions but, in doing so, to deliver substantive cost savings on previously proprietary parts. Deep specialisation, then, and increasingly direct supply to major customers worldwide represent key differentiators for Sumeeko, which through acquisition is now also radically increasing both scale and outreach. 
Current TIFI president, 'Anchor' T.H. Chang, has also both diversified his company's ranges and invested in manufacturing facilities in both Vietnam and Ningbo, China. In business since 1986, Anchor Fasteners has established a solid reputation in concrete anchors and other fixings, as well as in rivet nuts, lock bolts, rivets and self-clinching fasteners. Manufacturing integration in these, relatively standard fastener ranges, is also seen by Mr Chang as an important differentiator. Set up in 2008, Alliance Global Technology, however, represents a real departure, developing into a worldwide supplier of dental implants. Alliance's technology centre will shortly relocate to a new building on the Kaohsiung Science Park. Intensive targeting of a highly specialised niche, is proving an effective differentiator. 
In 1990 five Taiwanese fastener manufacturers formed a government-supported alliance to penetrate the global aerospace fastener market. Jau Yeou Industry was established in 1980, primarily as a nut manufacturer. Through the alliance it achieved AS9100 aerospace quality management certification, as did other members. Jau Yeou was the one, however, in 2001 to win orders from GE Aviation Engine Tube, establishing two specialised subsidiaries – Rising Fast Technology and JYR Aviation Components – to develop, manufacture and market aviation engine parts. Progressively, the companies gained NADCAP process accreditations and won orders from GE Aviation, Spirit Aerosystems and Triumph Aviation. Now they plan to establish an aviation science park in southern Taiwan to increase space for high technology, tightly assured production and to provide the basis for further aviation growth. Penetrating the aerospace sector is often espoused by fastener manufacturers. The reality, in the levels of sustained investment, technology and knowledge, risk, and persistence, demonstrated by Jau Yeou underlines that few actually succeed in achieving this differentiation. 
Which leaves one other Taiwan manufacturer on which to reflect. Only just undergoing an IPO it is energetically seeking to differentiate the supply of fundamentally standard technology fasteners. Sheh Fung Screws Co Ltd was established in 1973 and currently has annual sales of around US$37 million, employing 290 people in three Kaohsiung plants – the main of which is now barely recognisable following an impressive 'facelift'. Sheh Fung manufactures woodscrews, self-drilling screws, drywall screws including collated systems, concrete screws and furniture screws – a challenging range to differentiate in highly competitive and price driven sectors. 41% of output is destined for the United States, 22% for Europe, the balance evenly divided between Asia and Oceania. In all the company services around 120 customers globally. What differentiates the company above all is the intelligence with which it is getting to grips with what the major players in its target market sectors need to see. It is systematically setting out to ring all the right bells; a vertically integrated manufacturing process, open to end to end quality audit; exceeding EPA requirements, and a culture and capability focused on responsiveness. It implemented an SAP ERP system five years ago, developing its own proprietary production control systems to interface with it. It has invested in expertise and technology, including 3D scanners and modelling for reverse engineering and rapid 3D prototyping, to achieve a high level of response to customer enquiries for distinctive products, finishes and packaging. A proprietary KAITEX coating is specifically targeted to protect in ACQ treated wood, with AC257 certification to 1,440 hours salt spray resistance, plus a range of pantone and wood colours to allow customers to differentiate in their markets.
These are companies at the cutting edge of Taiwan's drive to retain its crown and demonstrate that it remains a distinctive global fastener supply base. There are, however, many clever and resourceful emulators around the world, so there is no slowing the pace as Taiwan – along with other nations – races up a downward travelling escalator. Stand still and you will go backwards. 
The Taiwan Trade Centre London offers a pre-registration service to any UK visitors interested in attending, allowing a free entry badge with fast-track entry. Contact at london@taitra.org.tw or call +44 02076384676 if you or any colleagues are planning to attend the show. A limited number of TAITRA subsidies are available to eligible UK buyer companies to attend the show.