International Fastener Expo secures new suppliers for 2018
24 October 2018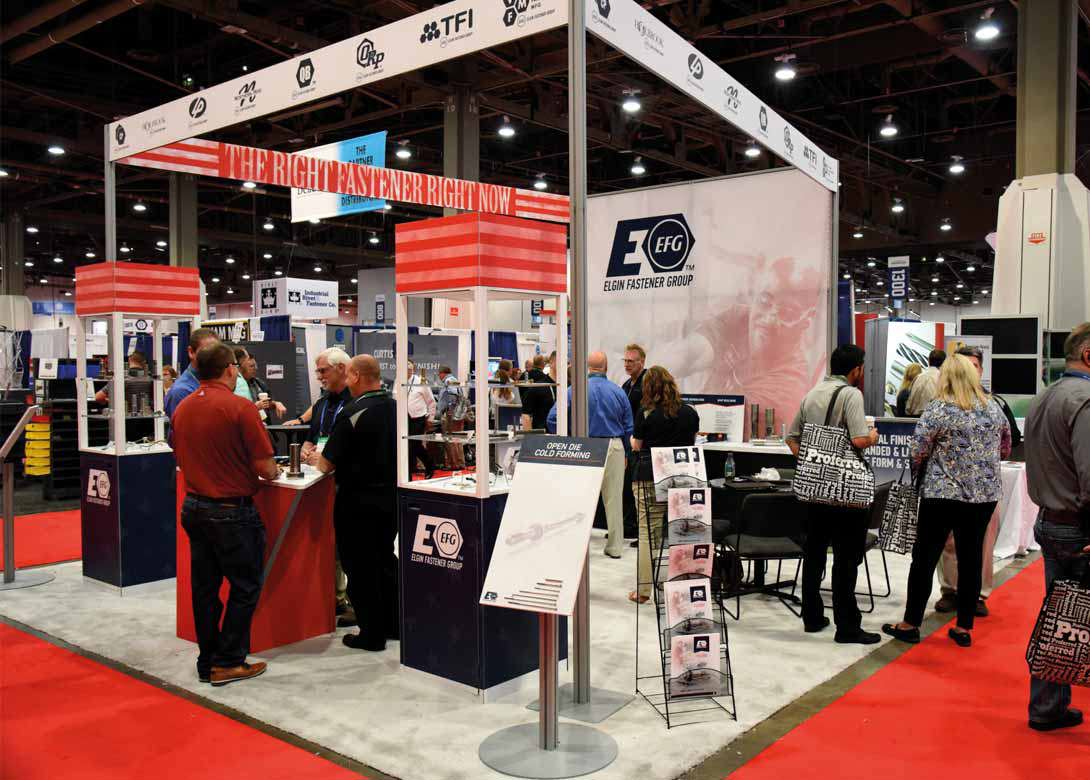 International Fastener Expo (IFE) – formerly NIFMSE – the largest industrial fastener show in North America, is now in its 37th year of operation. On 30th October – 1st November this year's show will take place at a new centralised location – the Mandalay Bay Convention Center.
A new venue allows the conference to offer many expanded programmes for its 5,000 attendees and 850 suppliers. IFE is a renowned event and draws top fastener manufacturers from all over the world. Notable newcomers this year include Sidasa Engineering from Grass Lake, MI – an integrated surface treatment company, specialising in developing and manufacturing a wide range of chemical specialities for multiple industries around the world.
There is also Thermosleeve-USA from Cerritos, CA, a new exhibitor specialising in heat shrinkable products that are widely used in the aerospace, automotive, communications, construction, electrical, military, oil, and utility markets; as well as Rust-X USA from La Mirada, CA, which specialises in corrosion prevention products such as RUST-X.
Among the returning suppliers are SECO/Warwick Corp from Meadville, PA, known for its rotary retort furnaces specifically designed for continuous, uniform heat treating of small parts, including coins, hardware, nails, bearings, chain components, nuts, bolts and screws. Plus Forest City Technologies Inc from Wellington, OH, which specialises in thread coatings, injection moulding, metal stamping seals, and die cut foam.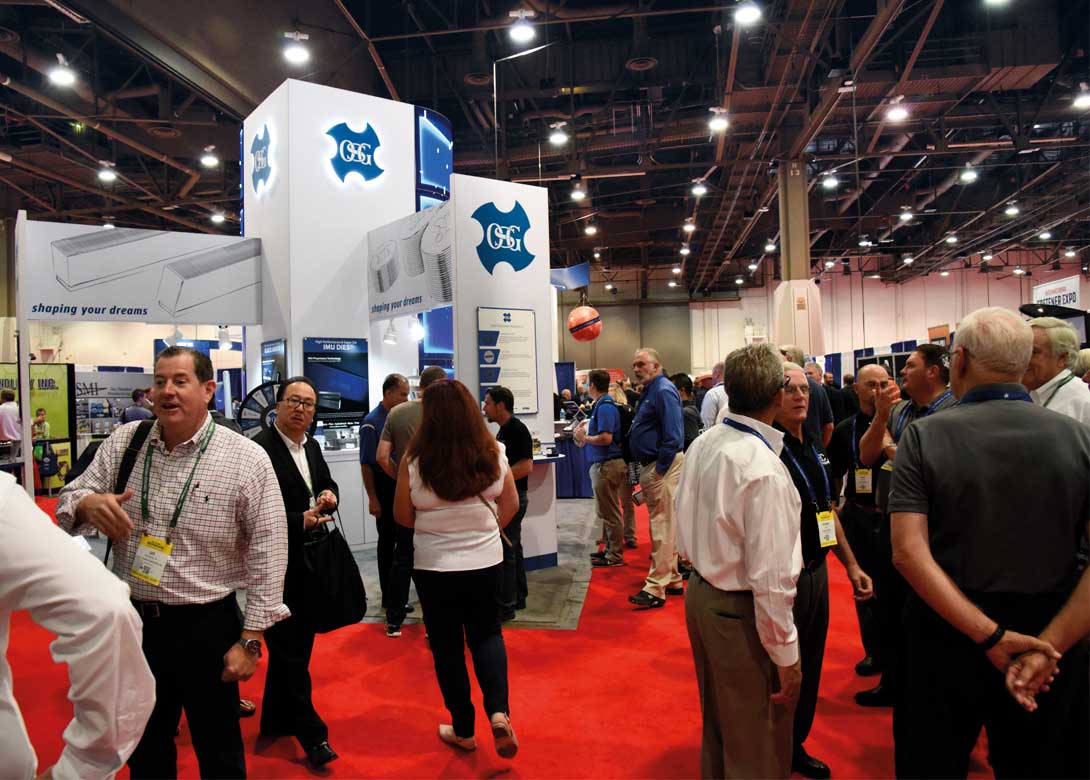 New opening times for new offerings
This year the show is opening a half day early on Tuesday 30th October from 13:00 – 16:00 to allow exhibitors to meet with vendors in the Machinery & Tooling and Source Global sections, in order to not disrupt their day-to-day business once the show opens to attendees.
The half day will conclude with an evening reception and networking event held for all attendees and exhibitors at Daylight Pool, located at the Mandalay Bay Resort & Casino. The reception will be held from 18:00 – 20:00 and will feature live entertainment and a DJ, two hours open bar, light appetisers, and a cigar rolling station.
For the first time in show history, IFE has partnered with Berlin-based EFDA (European Fastener Distributor Association) to bring a group of delegates and distributors from seven different European countries to IFE 2018. EFDA represents 170 European-based innovators with collective sales of more than €4 billion (US$5.14 billion). 19 EFDA members will be walking the show floor on Day 1 and 2 visiting IFE vendors.
Sessions and workshops
A full programme of educational sessions will take place during the exhibition. Day 1 conference sessions are located on the 3rd floor of the Mandalay Bay Convention Center, and on Wednesday and Thursday, IFE will be hosting 30 minute learning sessions at 'Sessions Corner' located on the main conference floor. These short presentations will be expertly led by industry professionals. This year's topics include: '3D printing for manufacturers: Opportunities for implementing additive technologies', 'The basics of thread rolling' and 'Environmental impact with coating changes'.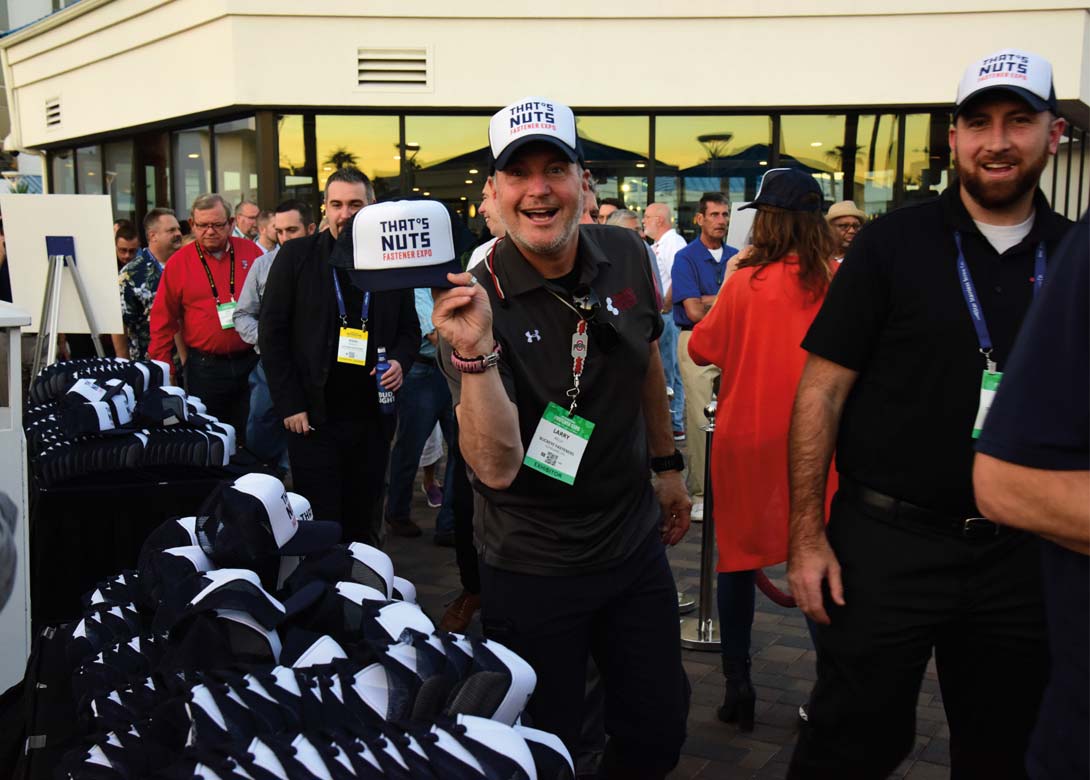 Awards and ceremonies
On 31st October IFE will once again host its annual award ceremony from 14:30 to 15:30 at the 'Sessions Corner', located on the show floor, where both the Hall of Fame and Young Fastener Professional winners will be presented. The 2018 Hall of Fame winners are industry veterans and thought leaders Bob Sachs of KL Screw Corp and Robbie Gilchrist of Capital Marketing. The winners of the Young Fastener Professional award are Peggy Hsieh and Jun Xu of Brighton-Best International.
Hosted programme
IFE's 'BYOD' (bring your own distributors) programme is designed for exhibitors to nominate distributors they want to see at the show that have never attended. Exhibitors can nominate as many as they want and if the individual qualifies and is selected, IFE will host them on the behalf of the exhibitors. Distributors will receive free admission to the Expo, as well as a complementary two night hotel stay at the Mandalay Bay Resort & Casino. Space is limited, and nominations are now open online.