Industry growth prospects positive for Fastener Fair USA
28 February 2019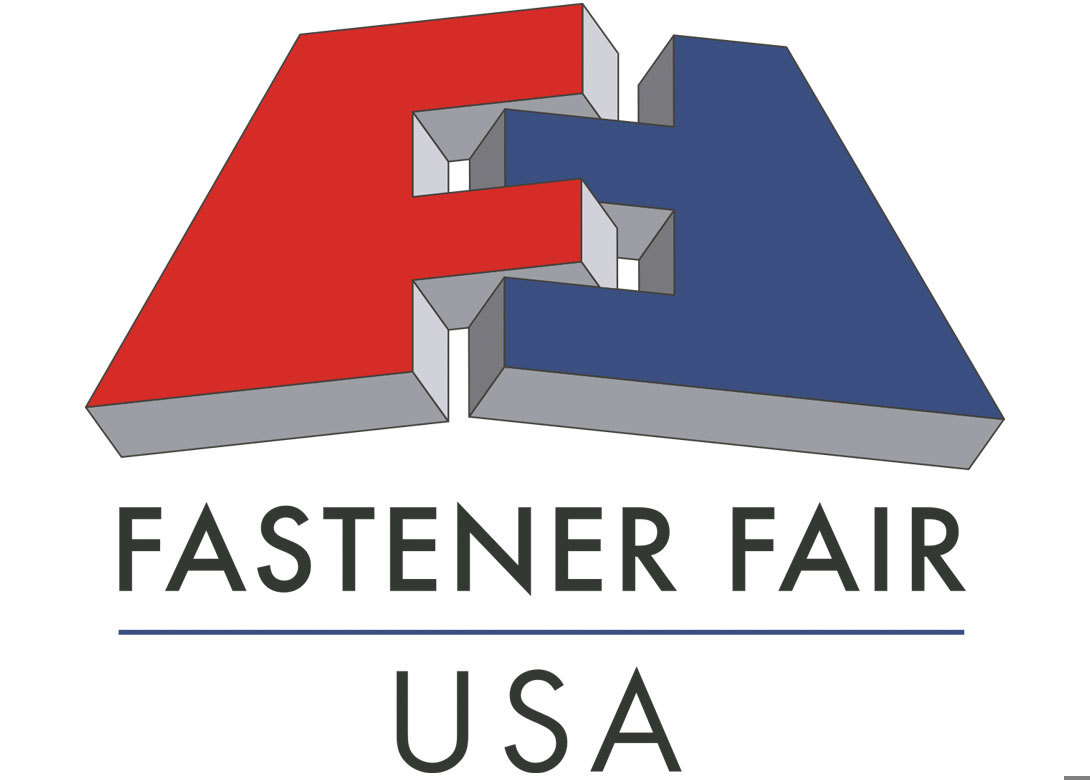 The organisers of Fastener Fair USA are expecting great outcomes for the second edition of the show, which will be held from 22nd – 23rd May 2019 at the Cobo Center in Detroit, Michigan, with exhibitor sales exceeding expectations.
To underline the strong interest in the show, the organisers reached out to a selection of key exhibitors to ask their thoughts on the state of the US fastener industry, anticipated growth opportunities, economic challenges, and expectations for the future.
Those participants invited to take part included: Andrew Dreger, president and CEO of Angor-Intools Inc, Larry Kelly, business development manager at Buckeye Fasteners Company, Deanna Wall, sales manager at Ken Forging Inc, Kirk Weaver, vice-president global sales and marketing at The Magni Group Inc, and Marco Pizzi, chief commercial officer, Carlo Salvi SpA. All were very optimistic about growth opportunities for 2019, as well as the opportunity to meet new customers – especially in the automotive and aerospace industries – at Fastener Fair USA.

Fastener industry stronger than expected
The 2018 fastener market was stronger than anticipated, in part largely to avoiding a dip in the automotive industry:
Larry Kelly: "The year exceeded our expectations. It was a combination of a strong economy and some of the markets that were supposed to scale back continuing strong. The automotive industry also stayed strong."
Deanna Wall: "The US fastener industry continues to develop and evolve at a significant pace year after year, and 2018 was no exception. We experienced strong growth but were challenged with escalating steel costs. Our outlook for 2019 is positive as we continue to focus on using technology to improve the quality of our products and streamline our processes, internally as well as with our customers."
Marco Pizzi: "The US fastener industry increased its activity in 2018, meeting our expectations. We foresee next year being positive as well."

Growth opportunities for US manufacturers
From investments in new equipment and technology, a booming construction market, to an increase in exports, all the participants saw growth opportunities for 2019 and beyond:
Andrew Dreger: "We saw tremendous growth and a lot of forward thinking this past year. Companies have evolved from the idea of running old equipment, running lean and thin, and only working to the minimum of their potential. Now we are starting to see companies invest, like in Europe, where they are buying new equipment from the bottom to the top – in automation, material handling, and manufacturing.
The construction fastener industry is also growing for us. The evolution of construction fasteners that were made in North America 10 – 15 years ago, is coming back. Whether this is a cause of the Trump administration changes or there is less competitiveness out of Asia, I don't know but it's coming back. For what we see, construction is the fastest growing industry, then aerospace and then automotive."
Kirk Weaver: "It's interesting, the fastener industry in the US is governed by the automotive industry. But from what I am hearing, the US fastener industry is growing due to exports."
Deanna Wall: "The rapid growth seen in the technical and mechanical industries will significantly increase the demand in the fastener market. The growth potential is endless with the market continuously changing through substantial focus being placed on lighter weight materials, as well as high performance coatings. The construction and related industries have also seen significant growth and we would expect to see this continue into the coming year."



Quality as a competitive advantage
Several fastener industry leaders have mentioned that the quality of the fasteners in the US market has improved dramatically, giving US manufacturers a global competitive advantage:

Kirk Weaver: "In the last 10 years, the biggest improvement has been that the big OEMs have put in systems to help their suppliers manage steel costs better. I do think we are seeing a change where the US industry has done a good job with raw material to improve quality and offer cost savings. The quality of the products from the US market is understood now and the value is there. Everyone else is having to use much higher grades of steel to make the same quality fasteners but in the US, we have figured out how to do it with scrap steel and keep the cost down. The ability to export will be the key to growth."
In addition, the customer's drive to constantly improve their own quality, offers fastener industry manufacturers several opportunities to grab a competitive advantage:
Andrew Dreger: "There is a drive for 100% defect free fasteners. So there has been a huge demand for equipment to inspect every single fastener produced quickly and using automation. Final inspection is a huge part of our market. As the leader in vital parts inspection we see this as the largest growth area for us."
Deanna Wall: "We have seen a swing in the emphasis being placed more on the quality of the product rather than price. Our customers want us to work with them to ensure our products will meet all of the required specifications and they are less likely today, versus 10 years ago, to purchase a low-cost alternative over a quality product."
Challenges facing US companies
The participants also mentioned that there are a few challenges facing US companies as they continue to grow:
Larry Kelly: "The biggest challenge to being a US company is dealing with non-domestic suppliers where you are dealing mostly on price. One of the biggest drawbacks is the currency. We have companies that bought from us in Europe, but now we are sometimes priced 30% higher with the exchange rate. Those customers are forced to buy domestically."
Deanna Wall: "The most important challenges that we face on a daily basis have to do with stabilising our costs as a domestic supplier and aligning ourselves with vendors that maintain the same level of quality and service as we do."
Marco Pizzi: "For the moment there are more benefits than challenges of being a US-based company."
The biggest challenges provide big opportunities
Technology, workforce shortages, and concentrated competition, were all mentioned as challenges for fastener industry companies in the US. However, they also offer growth opportunities:
Larry Kelly: "One of the changes we have seen in the fastener industry is how our customers get their information and how people process their orders. It is all electronic now. Buyers want information faster and on their mobile devices. As a fastener company, you need to accommodate their communication preferences or lose business. When we redesigned our website to meet this demand and be more competitive, we had two audiences in mind – engineers and millennials or younger buyers who are very technically-savvy."
Andrew Dreger: "A change we have seen is that companies who have been running as lean as possible with very little investment are now following a completely different philosophy. They are buying new equipment faster, for more automation. This may be because a lot of US manufacturers were acquired by European companies over the last 5 years. In Europe they were ahead of North America with the investment in new equipment and this mentality is flowing into the US. The other reason has to do with necessity. It is workforce. There isn't enough labour to fill a factory, so companies need to automate more of their manufacturing process."
Deanna Wall: "Technology, in general, can be such a benefit but yet a daunting challenge. We are able to optimise almost every aspect of our business with technology, but we have to allow the necessary time and resources to obtain the intended outcome. We continue to invest in the most advanced equipment, as well as our employees, as an integral part of our constantly growing and expanding business."
Kirk Weaver: "One of the benefits of being a US company, relates to automotive. The automotive industry is centred in Detroit, so it is very consolidated, and it was easy to develop a very efficient process in how we interact with these customers. It's a benefit of having them all together. But at the same time, that makes it more competitive. It has pushed all of us to get more efficient and get better pricing to serve automotive customers, but the benefit is that this US-based automotive market efficiency and cost savings push will help us with exports, as well."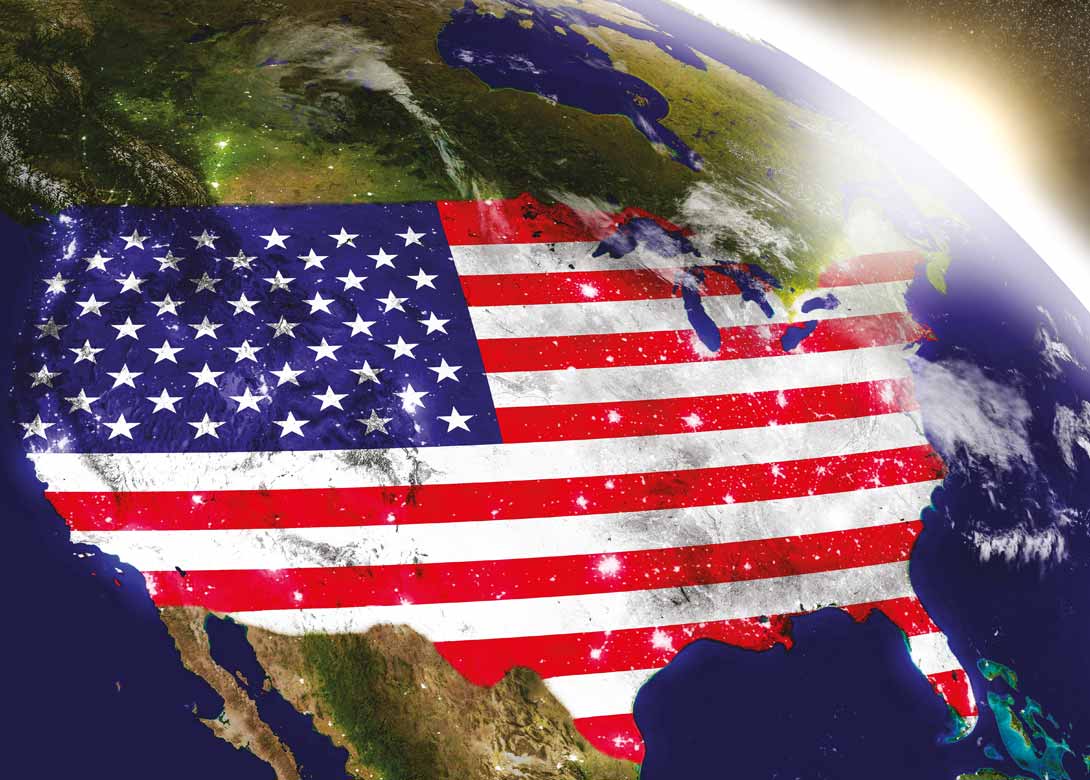 Anticipated opportunities at Fastener Fair USA
All participants agreed that they are looking forward to Fastener Fair USA, for a chance to launch new products and meet new customers, especially since it is located in Detroit:
Andrew Dreger: "We are excited about the fact that it is in Detroit. It is one of the largest automotive and aerospace manufacturing centres in the US. We want exposure to local companies. We hope these companies are going to send not only top-level executives to the show, but the machine operators as well. This is a benefit for their business because the operators get to see what is out there in the market and can take it back and share it within their own company."
Deanna Wall: "In addition to seeing our customers at the show, we are eager to announce the new products we have available in stock, as a result of our most recent company acquisition in 2018. The new products include C-clamps, T-slot bolts and additional custom forging capabilities."
Marco Pizzi: "Our aim in participating at Fastener Fair USA is to meet the highest numbers of fastener producers from the US, Canada, and South America."
Kirk Weaver: "We are looking forward to keeping in contact with our customers. We will be announcing some new fastener technology and coatings that we are releasing in the next six months. But mostly, it's about making sure that our customers know that we are there to support them."
Larry Kelly: "Last year's show results will be hard to beat. However, the fact that it is in Detroit, the auto capital of the US, we are looking forward to expanding our presence with those customers. We are married to the show from here on out after our successes in Cleveland."
About Fastener Fair USA
Fastener Fair USA brings together manufacturers, distributors, suppliers, OEMs, and end users. The show offers a first-hand look at the latest solutions and technology available in the marketplace, career enhancing networking opportunities, as well as top notch educational programmes developed and delivered by industry experts.
Every week new exhibitors, educational sessions, and events are being added to the second edition of the show to be held 22nd – 23rd May 2019, at the Cobo Center in Detroit, Michigan.
Early bird show tickets and hotel room registration are now open. Show organisers recommend reserving hotel rooms early, before they sell out.