Fixing experts at Stuttgart
16 March 2017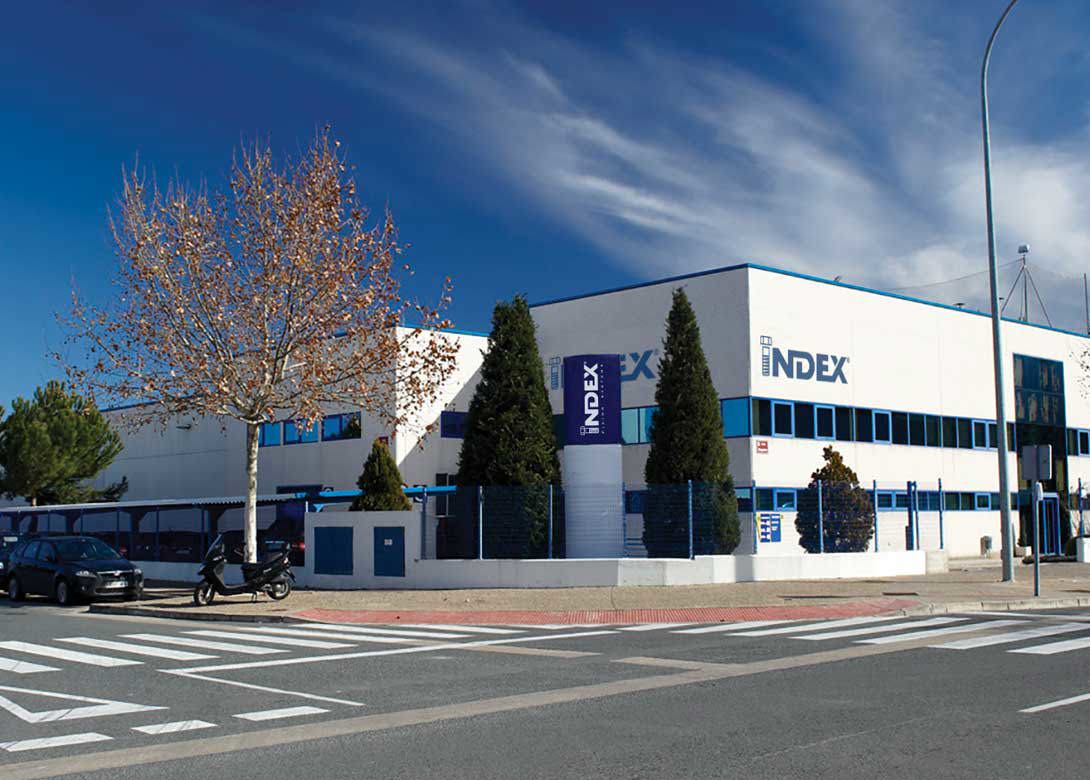 INDEX Fixing Systems will be making a big impact at this year's Fastener Fair Stuttgart with its crowd-stopping stand featuring its new catalogue, new metal anchor range and a new showroom display – all helping to promote the company's best services.
During the show, taking place from 28th – 30th March 2017, INDEX Fixing Systems will be showcasing its new metal anchor range, including a new seismic assessment and ETA Option 1, as well as new high performance screws for plasterboard, which guarantee a professional drilling thanks to their needle points.
In the brand new showroom display, INDEX Fixing Systems will exhibit all the display solutions that it has available. This includes the new self-service formats such as blisters and EASYkits – which the company says creates a great opportunity for any kind of customer, from professionals to DIY enthusiasts, thanks to their adaptability.
"We have considered the specific needs of all our customers from distributors to end customers, guaranteeing the maximum profitability and improving the purchasing experience of the end customer. Fastener Fair Stuttgart will be a great opportunity to highlight the new packaging to all visitors," comments Koldo Cámara, marketing manager at INDEX Fixing Systems.
Koldo continues: "We are aware of the importance of guaranteeing the maximum profitability of the display solution. We need to know how to combine a good buying experience with quick and easy implementation that guarantees maximum profitability from the space available."
Also on display will be INDEX Fixing Systems' newly updated website that features a responsive design, which means it can be viewed by customers across all formats – phone, table and computer.
Features of the new website include proximity services based on location; secure certificate to encrypt communications; as well as solutions based on improving the user experience; as well as a wide range of free multimedia files.
Created in five languages, the new website makes different software and technical documentation available for users in order to meet the demanding needs of its customers and provide the solutions increasingly required by their end customers.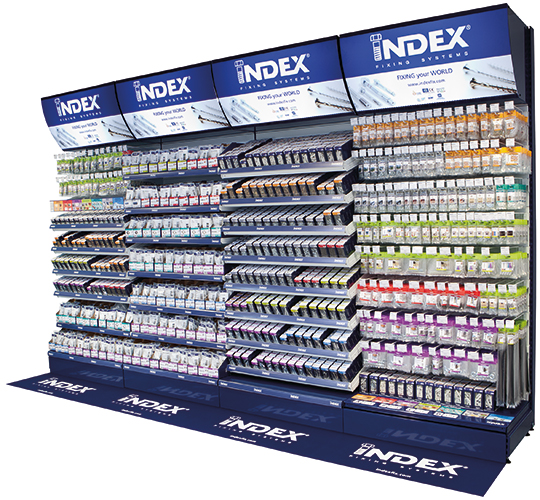 "We are living in a mobile world and everybody in our market is moving little by little towards tablets and mobile," mentions Oscar Cañas, export manager at INDEX Fixing Systems. "Our new website will enable us to provide customers with the information they need, when they need it, and wherever they may be."
INDEX Fixing Systems has also introduced its new 2017 catalogue, which is also now available in five different languages –
Spanish, English, German, French and Portuguese. The catalogue contains a detailed breakdown of the company's capabilities, including its wide product range. "We tried to include as much information as possible within the catalogue, whilst still making it easy for customers to use and to find the products they need – all from one source," mentions Oscar.
"We are looking forward to meeting visitors at Fastener Fair Stuttgart. INDEX Fixing System's staff will be more than happy to inform all visitors about the latest news and solutions we offer."