FEICA focuses on digitalisation
11 December 2018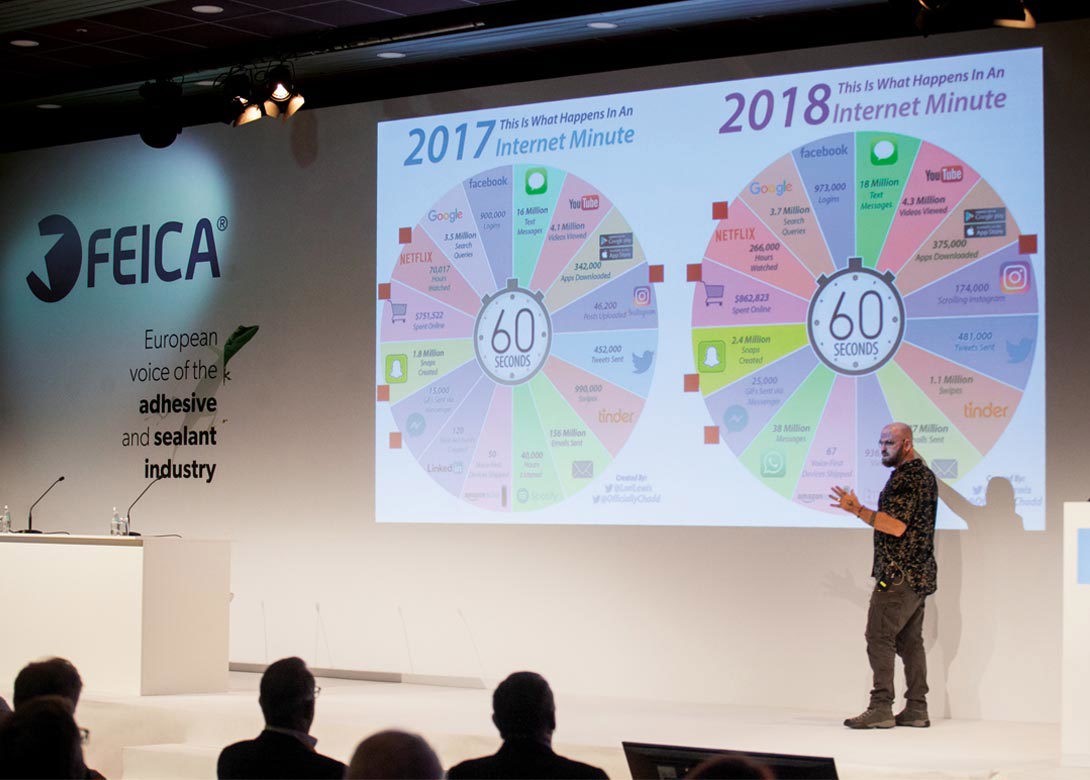 The FEICA European Adhesive & Sealant Conference and EXPO, which has been growing exponentially since 1972, again saw a record number of delegates attend this year's event, which took place in Riga, Latvia, from 12th – 14th September.
FEICA, the Association of the European Adhesive and Sealant Industry, represents the industry at a European level and works with all relevant stakeholders to create a mutually beneficial economic and legislative environment within which they can operate and prosper. "Our industry provides leading edge technologies that make the manufacture and supply of many everyday products possible. It contributes greatly to the European and global economy, fosters sustainable development, encourages innovation and offers stimulating careers for people with a wide range of skills," comments FEICA.
Focused heavily on digitalisation, the 2018 FEICA Conference and EXPO saw 600 participants from 35 countries attend. This year's Conference Business Forum, titled: 'Adhesives and sealants in the digital age', demonstrated how the growth of the internet and digital technologies will change lives in ways we cannot even begin to imagine. Four top quality keynote speakers showed how digitalisation could bring enormous benefits to business, but only by understanding the challenges it will bring.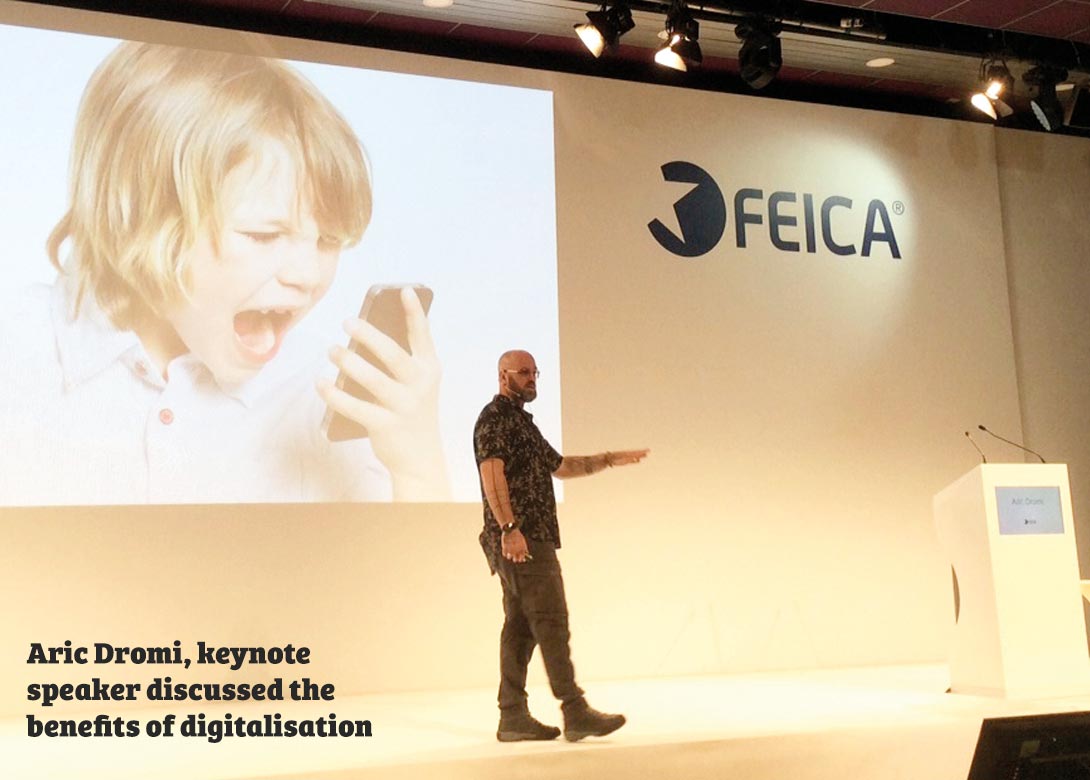 Aric Dromi, futurologist and digital philosopher, explored a world where technology suppresses natural evolution and machines become a disposable basket for cognitive function. Richard van Hooijdonk, trend watcher and expert on digitalisation in the supply chain, examined how for the next production revolution we will need to become fully aware of the Internet of Things, the risk from a young generation of hackers, advanced robotics, industrial biotechnology, and 3D printing, etc.
Also speaking at the show was Johan Bruck, material and innovation leader for polymer materials at IKEA, who explained the company's current and future adhesive needs. Tom Voskes, founding and managing partner of SparkOptimus, also encouraged visitors to "Make disruption work". He explained that "for businesses, the water is heating up, and if you don't want to get boiled, you'll need to craft a winning strategy". The overall message was that companies need to quickly come to grasps with the new digital age in order to be well placed to address the risks and reap the benefits.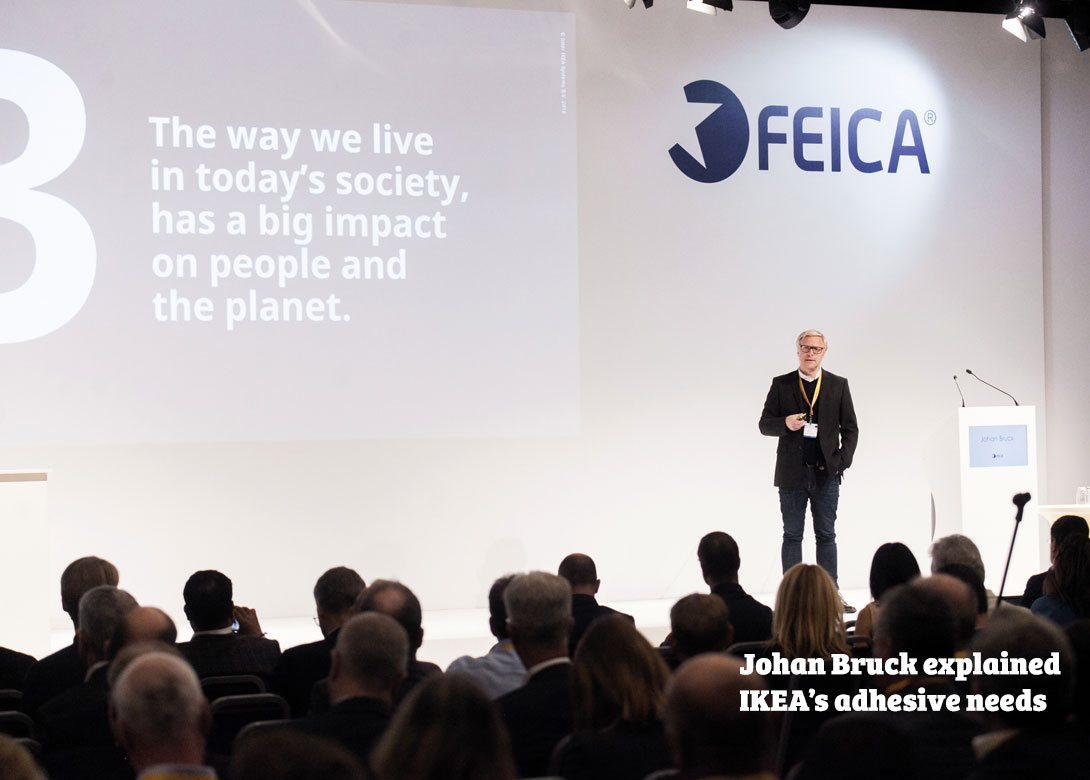 The conference's parallel break-out sessions gave delegates a chance to attend informative presentations in their own particular spheres of interest. Topics ranged from the digital transformation of business to the circular economy and smart solutions through to bio-based adhesives and sealants. The FEICA Seminars, open to all members, addressed 'A business perspective on regulatory challenges'.
The year's conference also saw the handing out of the very first FEICA/EURADH (European adhesion societies) award for Innovative Adhesion Science. Philip Bruce, FEICA secretary general, presented the award to Dr René Hensel for his paper on 'Composite pillars with a tunable interface for adhesion to rough substrates'. The award aims to stimulate the interactions between industrial and scientific activities in adhesion science. It is funded by FEICA and will be presented at the EURADH conferences every two years.
The 2019 FEICA Conference & EXPO will be held at the Valamar Dubrovnik Hotels in Croatia from 11th – 13th September 2019. Registration will open in March 2019.