Fastener industry in Taiwan
19 September 2019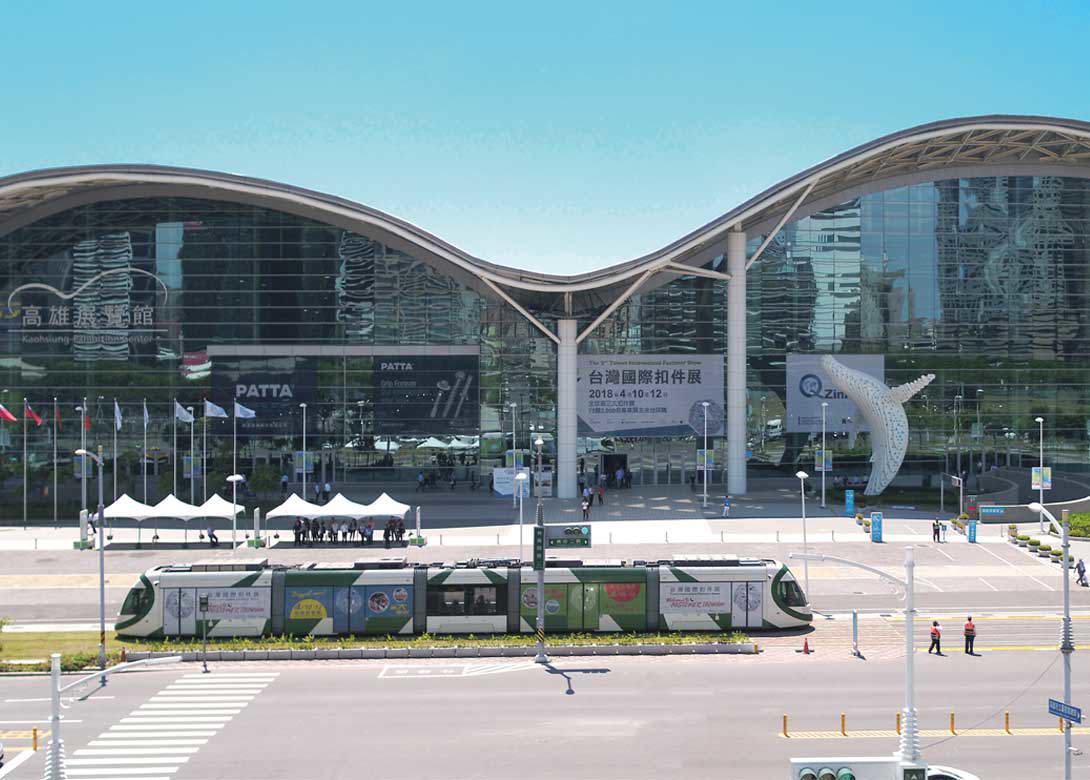 The 6th edition of the Taiwan International Fastener Show (FASTENER TAIWAN 2020) will take place from 21st – 23rd April 2020, once again at the Kaohsiung Exhibition Center.
FASTENER TAIWAN is the only international B2B fastener show in Taiwan, serving as a trading platform for sourcing and procurement, drawing more than 430 exhibitors (using 1,200 booths) to showcase their latest products with innovative, integrated strengths.
The previous edition of FASTENER TAIWAN in 2018 marked a record high, featuring 415 exhibitors and more than 1,100 booths – the most recorded since the Kaohsiung Exhibition Center was established. With the enthusiastic participation of buyers and fastener exhibitors from around the world, the three day exhibition attracted 2,193 international buyers from 73 countries, who visited and made purchases. Participation increased by 10% when compared with the previous exhibition. The show also drew over 30,000 domestic and foreign visitors. A lively atmosphere of active business activities brightened the venue floor and was a welcome boost to the fastener industry. Up to 90% of buyers expressed their approval and satisfaction with this year's exhibition and over 80% expressed their intention to return in 2020.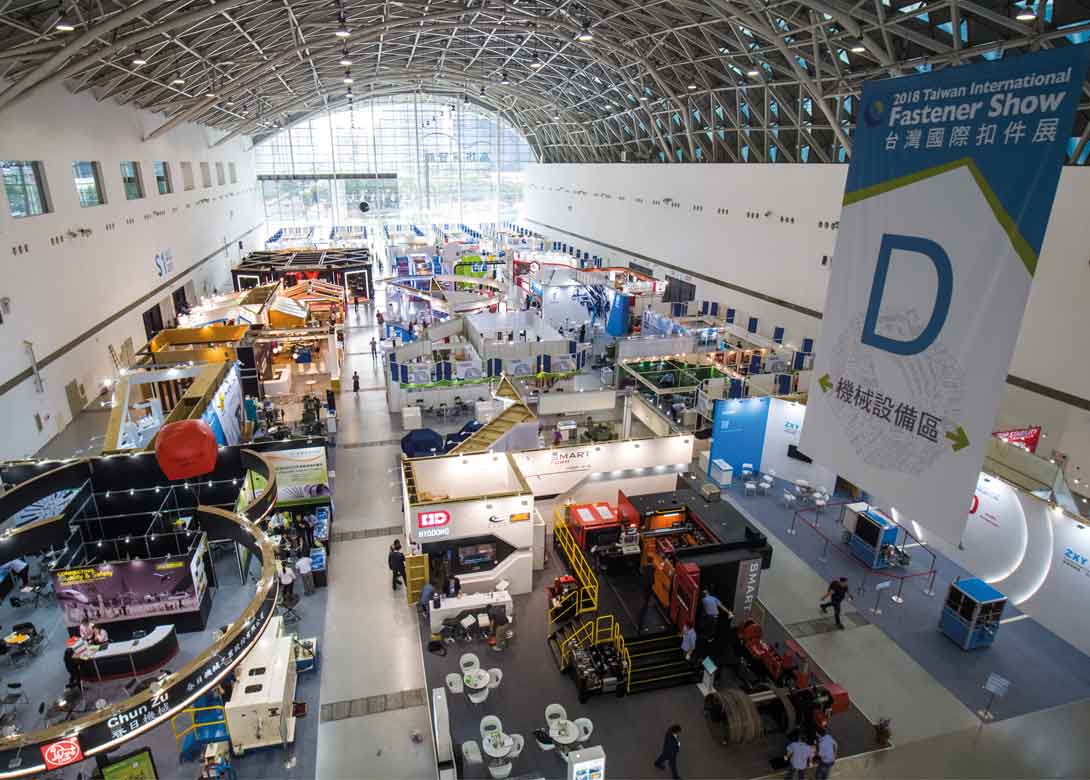 Organised by the Bureau of Foreign Trade (MOEA) and Kaohsiung City Government – and implemented by the Taiwan Industrial Fastener Institute (TIFI) and the Taiwan External Trade Development Council (TAITRA) – organisers report that Fastener Taiwan 2020 promises to be the best show yet.
"Taiwan is renowned for its 70 years of fastener manufacturing history and has always been a stable supplier in the fastener industry, earning the global reputation as 'the kingdom of screws'. The unique industrial clusters that synergise every facet of fastener related supply chains allow these products to gain great popularity throughout the world with the companies known for their prompt delivery, excellent quality and competitive utility. In 2018, Taiwan's fastener export value reached US$4.6 billion, exporting up to 1.6 million metric tonnes of products."
Taiwan fastener makers produce a broad spectrum of products ranging from fundamental to high-end, spanning nuts, bolts and screws for ICT, automobiles, aerospace, medical care, construction, transportation, general machinery and precision instruments.
To add to its proven capacity for supplying custom-spec fastener products to the automobile, 3C, aerospace and medical industries, Taiwan's key fastener players have formed the 'High-end Fastener Products R&D Alliance' with government support to greatly boost capacity for supplying the high-end market.
Alongside the show, FASTENER TAIWAN is packed with an abundant of activities, including the Global Fastener Summit, VIP dinner, 1-on-1 procurement, meetings, and employment meeting for global talents. All serve as networking hubs for buyers, exhibitors and industry players to interact, explore future business opportunities and share market trends.
"Come join us at FASTENER TAIWAN. Don't miss out on the industry extravaganza of 2020!"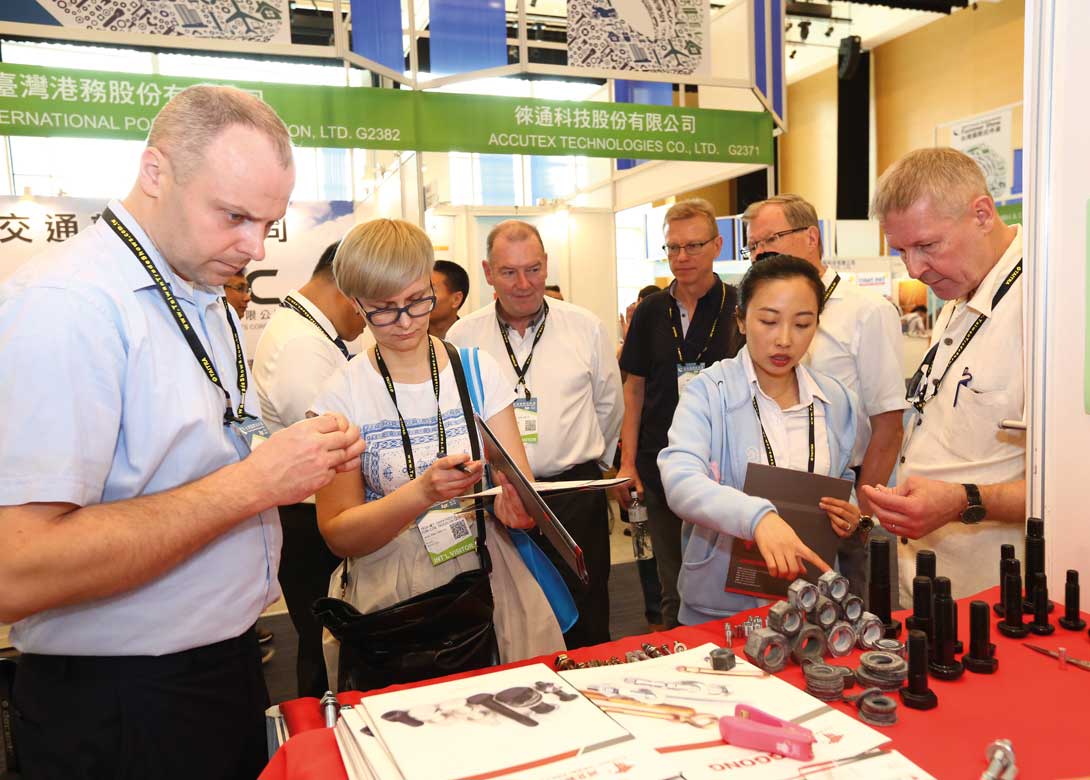 Visitor information

Show venue:
Kaohsiung Exhibition Center
No 39 Chenggong 2nd Road,
Qianzhen District,
Kaohsiung City 806, Taiwan

Opening times:
Tuesday 21st April 2020 – Thursday 23rd April 2020 9:00 – 17:00

How to get to Kaohsiung Exhibition Center:
From Taoyuan International Airport: Take a shuttle bus to Taoyuan High Speed Rail Station. Then take the High Speed Rail to Zuoying Station in Kaohsiung. From Zuoying Station, take the MRT (Kaohsiung Metro) to Sanduo Shopping District Station. From there take a free shuttle bus to Kaohsiung Exhibition Center on show dates.

From Kaohsiung International Airport: Take the MRT (Kaohsiung Metro) to Sanduo Shopping District Station and transfer to a free show period Fastener Taiwan shuttle bus to Kaohsiung Exhibition Center.

By MRT (Kaohsiung Metro): Take the Red Line (Gangshan South Siaogang) and get off at R8 (Sanduo Shopping District) Station. From there, take a Fastener Taiwan free shuttle bus to Kaohsiung Exhibition Center on show dates.

By taxi: Taxis are convenient in Kaohsiung and fares are reasonable. The minimum fare is NT$85, increasing by increments of NT$5 per 250m. It takes only about 15 minutes from Kaohsiung International Airport to the Kaohsiung Exhibition Center.

By shuttle bus: Ride the free show period Fastener Taiwan shuttle buses that zip between Kaohsiung Exhibition Center and MRT Sanduo Shopping District Station.