Fastener Fair Turkey will be biggest yet
04 February 2016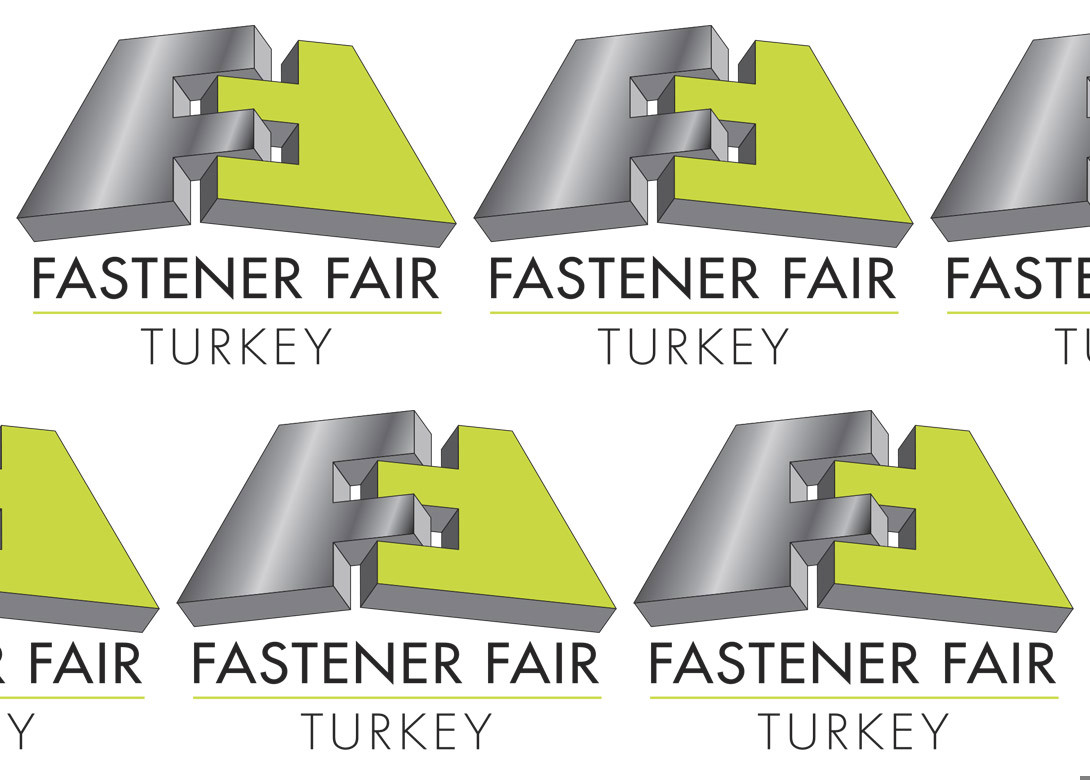 More than 190 exhibitors are making their final preparations for Fastener Fair Turkey, which opens its doors at the IFM - Istanbul Expo Centre in just two months' time, on 30th and 31st March.
There has been unprecedented demand for stands at the event, which is now well established as the essential showcase for Turkey's increasingly successful fasteners industry. In addition, the show has attracted many leading foreign firms pursuing opportunities arising from the country's strong economic record, making this the biggest Fastener Fair Turkey so far.
Of the companies exhibiting at Fastener Fair Turkey, around half will be foreign, representing 19 countries and underlining the international nature of the event. This includes German tools specialist Neoboss GmbH, targeting manufacturers of nuts, and Dimac Srl, Italian supplier of machines to inspect and sort fasteners coming off the production line. They are among 60 companies that will be taking part in Fastener Fair Turkey for the first time.
Offering materials for fastener manufacturers will be Stahlalpine (Turkey), representing voestalpine Wire Rod Austria GmbH, which is just bringing on stream the world's most innovative wire rod rolling mill.
Turkey's fastener manufacturers have developed rapidly to meet the needs of a growing home market, and are increasingly looking for international business opportunities. Among companies aiming to attract overseas interest at the show will be Çetin Civata, with a product range that includes high quality bolts, nuts, screws, rivets, washers, anchors, furniture products and threaded rods, as well as grease nipples, hardware, hooks and split pins.
Also intending to meet foreign potential customers will be Norm Civita, which supplies the automotive, white goods, furniture and construction industries with products such as bolts, bushings, screws, ball joints and rivets. Sa-Ra Enerji Insaat is another exhibitor that is active internationally. It produces high quality bolts nuts and screws, serving markets that include automotive companies, for which it runs a dedicated production line, as well as energy transmission, heavy construction, industry and equipment, and safety critical applications.
Net Civata also ranks the automotive industry as a principal end-market and hopes to interest foreign customers, while leading bolts and fasteners manufacturer Berdan Civata foresees increasing domestic and international demand for Turkish suppliers' products.
Bursa-based Bolt Bağlantı Elemanları already exports one-third of its output to European customers. The firm is a leading manufacturer of bolts, screws, pins, rivets and studs for the automotive, white goods, construction and furniture markets, as well as supplying distributors.
Turkish suppliers of fastener manufacturing equipment and products will also be represented. Making its Fastener Fair Turkey debut will be Sermet Kalip, manufacturer of cold forming machines and tools.