Fastener Fair India: Two shows, two markets
11 January 2017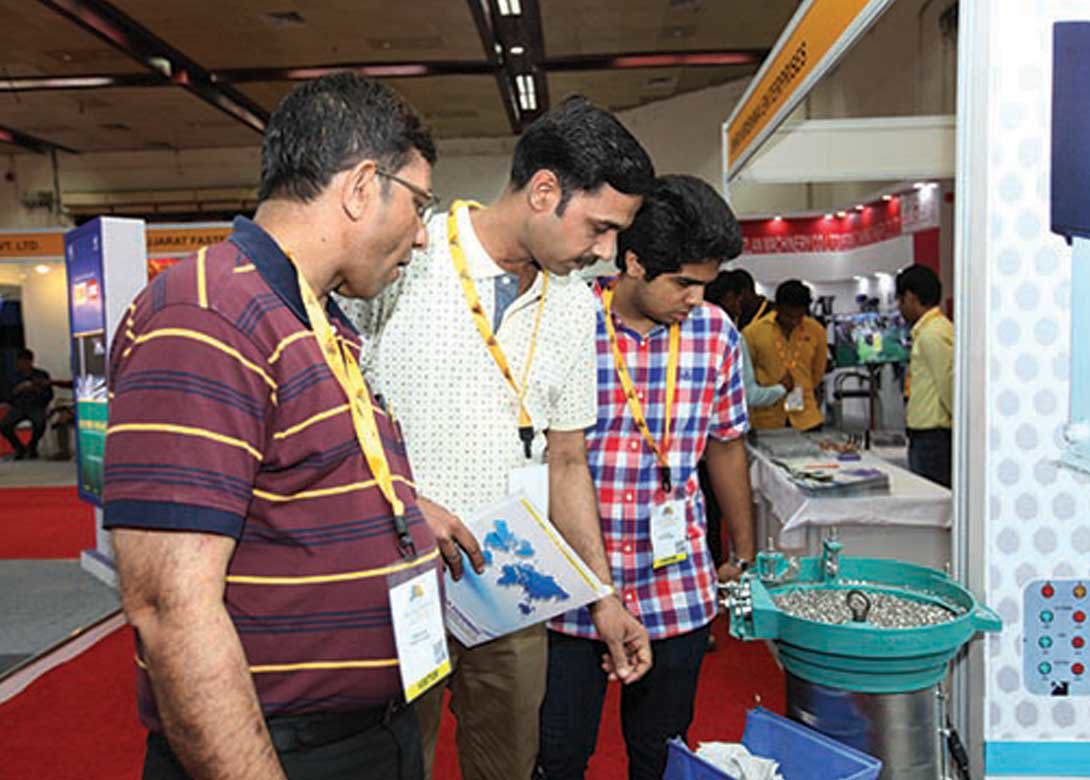 Fastener Fair India has announced there will be two shows in India for 2017 – with the first show taking place in Mumbai from 28th – 29th April and the second show being held in New Delhi from 11th – 12th August.
We spoke to Martin Clarke, show manager of Fastener Fair India – on behalf of organisers Mack Brooks Exhibitions, to get an insight into what visitors can expect from the two shows.
Why have you decided to hold two Fastener Fair India shows in 2017?
"India is one of the world's major economies. The country's vibrant market is developing in many sectors, including engineering. India is the size of a continent and, therefore, the country is regionalised – with separate distribution networks in its major cities. This is a contributing factor in having Fastener Fair India in two locations in 2017. Mumbai and New Delhi are not the only obvious locations but have established themselves as hubs for the fastener and fixing industry.
Furthermore, annual events for the fastener industry in India, have been something exhibitors have been requesting for many years. They have realised India's potential in this field and have welcomed the event taking place in different locations within the country."
How should potential exhibitors differentiate between the Mumbai and Delhi shows? Are there any advantages of companies exhibiting at both?
"Due to the regionalised nature of the country, companies that only operate within Mumbai or New Delhi will only choose to attend one show. Companies looking to enter or grow within either region will benefit from exhibiting at both shows, as two separate highly qualified audiences will attend. Many companies will exhibit in both Mumbai and New Delhi."
What is the visitor breakdown of the two shows? How do they differ?
"Fastener Fair India is a very well attended event and in both Mumbai and New Delhi we have seen a positive distribution of visitors from a variety of industries. The specialised exhibitions for the fastener and fixing industry attract distributors, end users, and manufacturers from many key industry sectors, including automotive, mechanical engineering and electrical. Visitors from the automotive industry were prominent at both shows (13% in Mumbai and 14% in New Delhi). 
In New Delhi 2016, 92% of the visitors to the exhibition were company owners or had buying and specifying responsibilities. The high-quality visitors were something exhibitors at both shows in Mumbai and New Delhi commented on greatly."
What markets do the shows focus on? Are there any markets unique to each show?
"The Mumbai/Pune car manufacturing cluster contributes to approximately a third of the Indian market. Moreover, New Delhi is realising its status as one of the fastest growing cities in the world and is now known as a trading hub for electronics and white goods. Fastener Fair India provides a platform to encourage enterprise and promote leading national and international suppliers of fastener and fixing technologies and manufacturers of machines and tools. The trade shows provide real insight into trends and key information about the latest developments in this international sector."