Fastener Fair Global set for a strong comeback
24 January 2023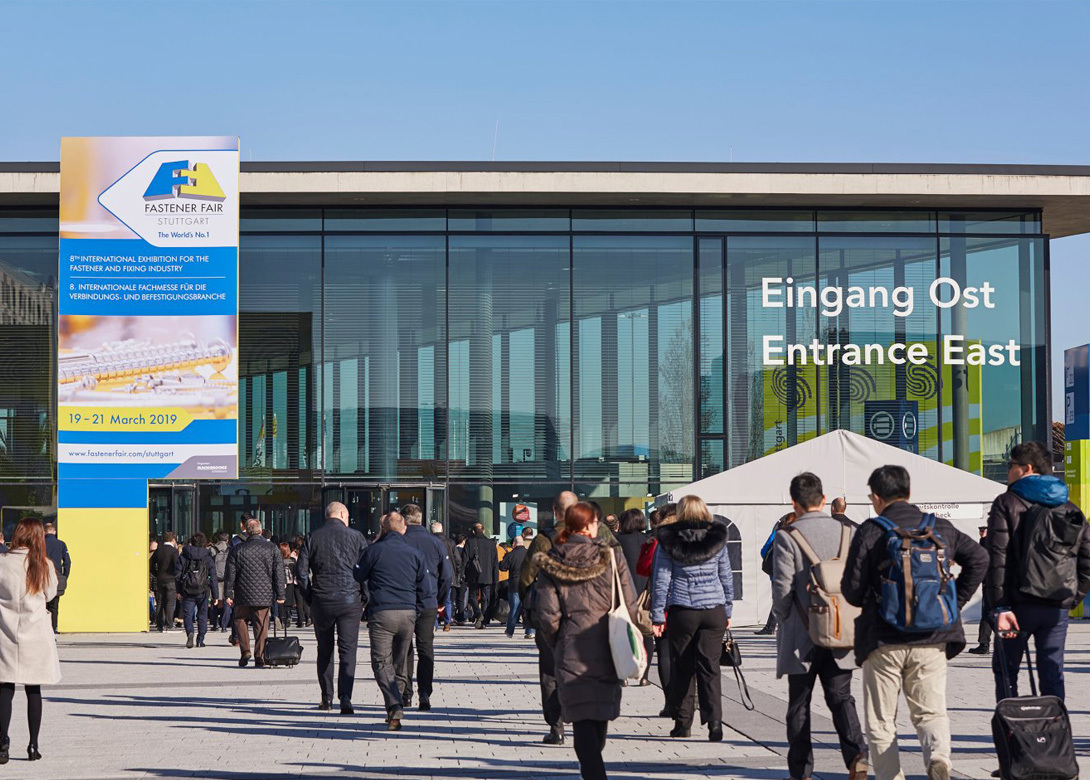 After four years, Fastener Fair Global 2023 returns from 21st – 23rd March in Stuttgart, Germany – representing once again an unmissable opportunity to establish new contacts and build successful business relationships.
Taking place across halls 1, 3, 5 and 7 at the Messe Stuttgart exhibition centre, over 850 companies have already confirmed their participation at Fastener Fair Global 2023. International firms from 44 countries will be exhibiting at the show, representing SMEs and large multinational enterprises from Germany, Italy, China, Taiwan, India, Turkey, Netherlands, the UK, Spain and France.
Exhibitors include: Albert Pasvahl GmbH & Co, Alexander P A A L GmbH, Ambrovit SpA, Böllhoff GmbH, CHAVESBAO, Eurobolt BV, F. REYHER Nchfg. GmbH & Co KG, Fastbolt Schraubengroßhandels GmbH, INDEX Fixing Systems, INOXMARE Srl, Lederer GmbH, Norm Fasteners, Obel Civata San ve Tic A.S, SACMA LIMBIATE SpA, Schäfer + Peters GmbH, Tecfi Spa, WASI GmbH, Würth Industrie Service GmbH & Co KG and many more.
Ahead of the event, Liljana Goszdziewski, portfolio director for the European Fastener Fairs, comments: "After four years since the last edition, it is rewarding to be able to welcome the international fastener and fixing industry at Fastener Fair Global 2023. The high turnout of exhibiting companies confirmed at the event reflects an eagerness for the sector to get together face-to-face and participate in the show to allow plenty of business networking activities and enable new sales and learning opportunities in a fast-growing market."
Key Visitor Information
The ticket shop for Fastener Fair Global is now live on www.fastenerfairglobal.com, with those securing a ticket before the show receiving a discounted price of €39 instead of €55 for ticket purchases on-site.
Show organisers underline that those visitors from outside of Europe might require a visa to travel to Germany. "The German Federal Foreign Office provides an up to date list of all countries that require a visa for Germany. Visit the website https://www.auswaertiges-amt.de/en for further information about visa procedures, requirements, visa fees and application forms. If required, invitation letters for visa applications will be available to download after completing the registration form to visit the event."